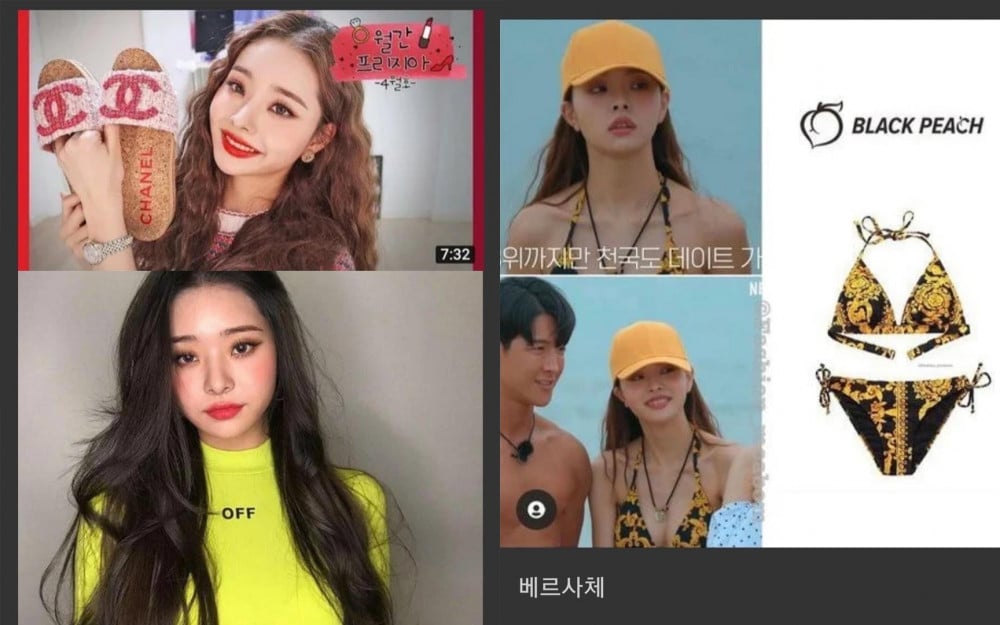 Recently, the entertainment industry has been in a commotion over the latest controversy surrounding the YouTuber Free Zia, who made a name for herself by showing off her luxurious life on YouTube.
Free Zia (Song Ji Ah) has gained immense popularity after appearing on the Netflix original reality show 'Single's Inferno' and grabbed everyone's attention with her glamourous visuals adorned with luxurious items from luxurious brands such as Chanel. However, her popularity was short-lived when netizens raised suspicions that she had worn fake Chanel items on the show as they found that the knit Chanel shirt she wore was a bit different from the one BLACKPINK's Jennie wore.

Netizens soon used their detective skills to dig through Free Zia's social media account and YouTube account to discover that the influencer had worn and reviewed imitation goods from these luxurious brands. These netizen detectives then collected all the items that were imitation products and uploaded the information on various Korean online community platforms such as Nate Pann and Theqoo.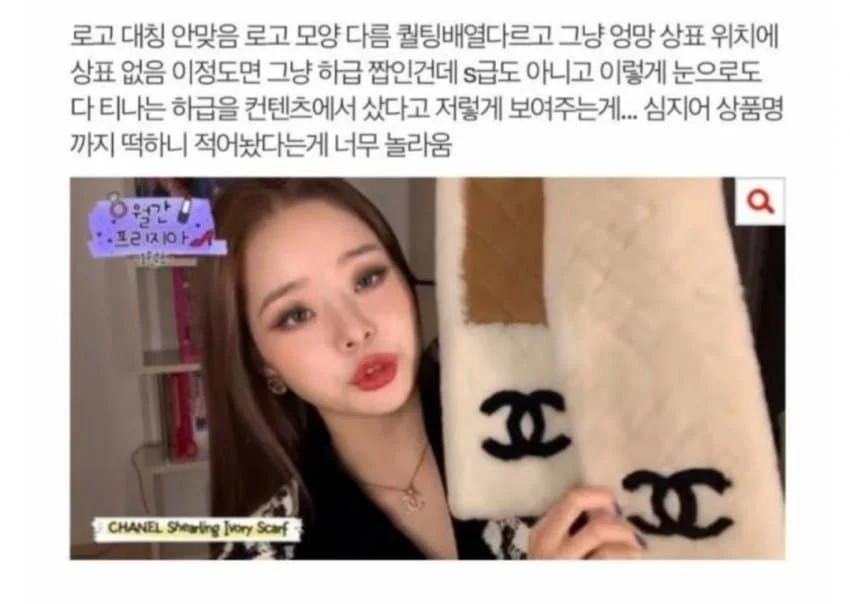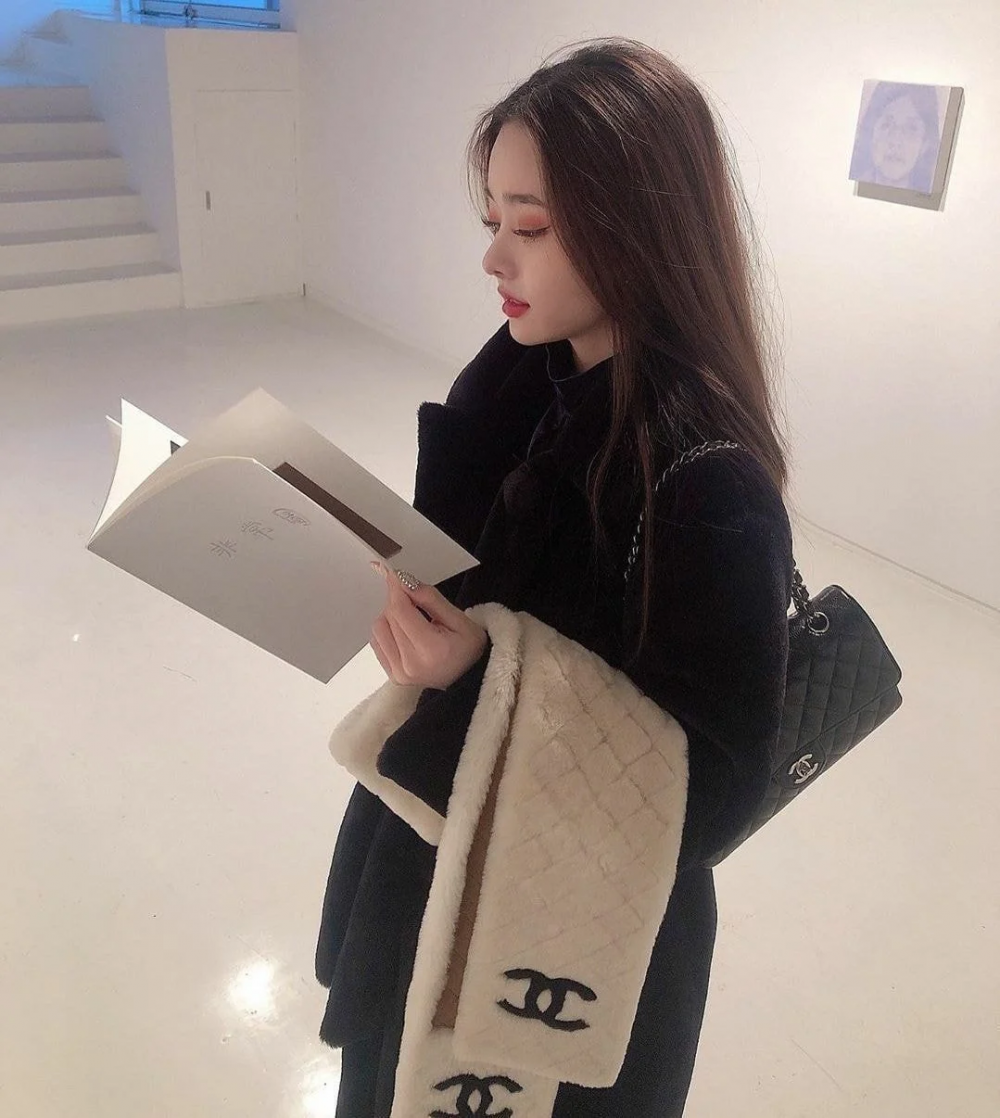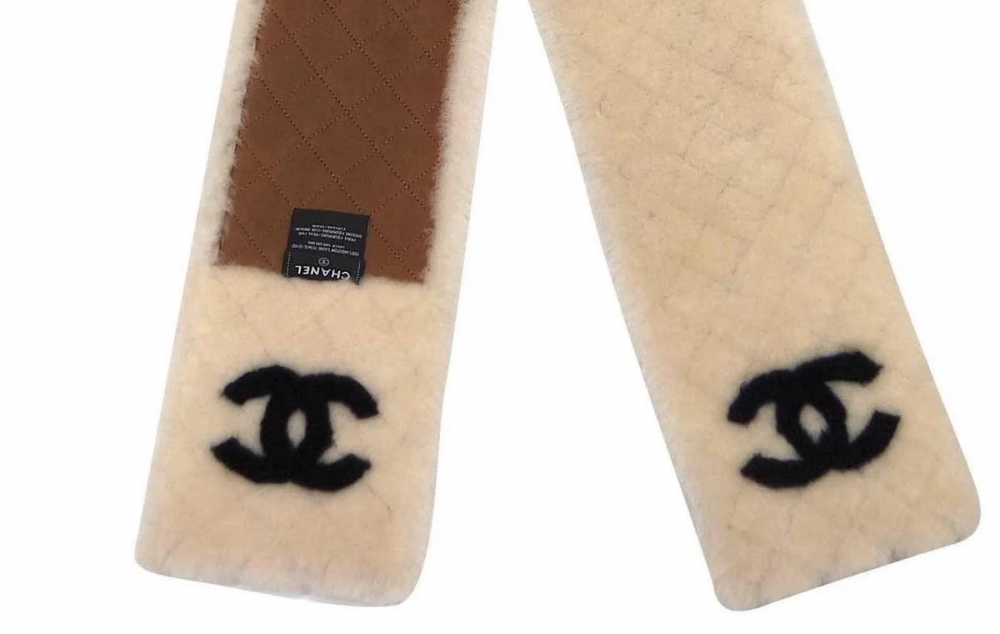 One netizen explained, "The logo position is wrong and the thickness of the logo is different. The tag on the inner side isn't there also. She created content with fake stuff."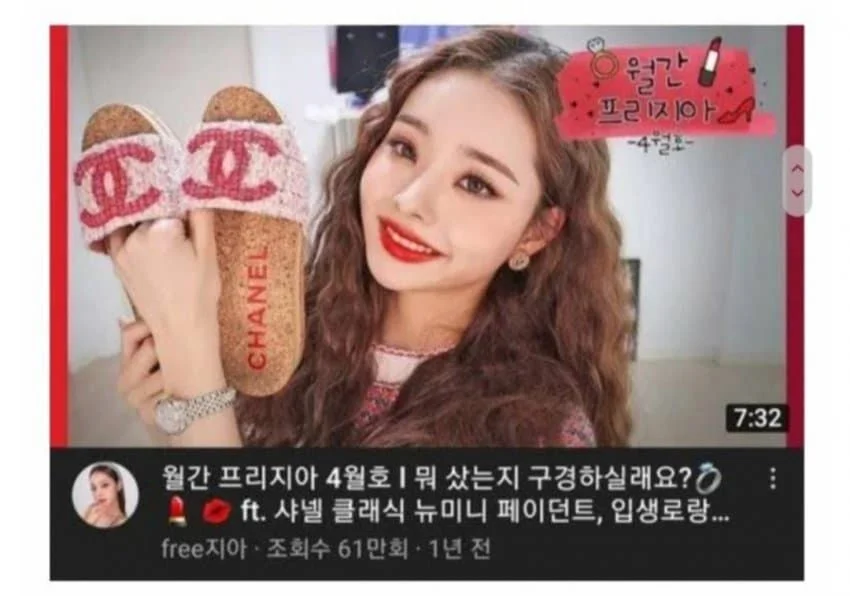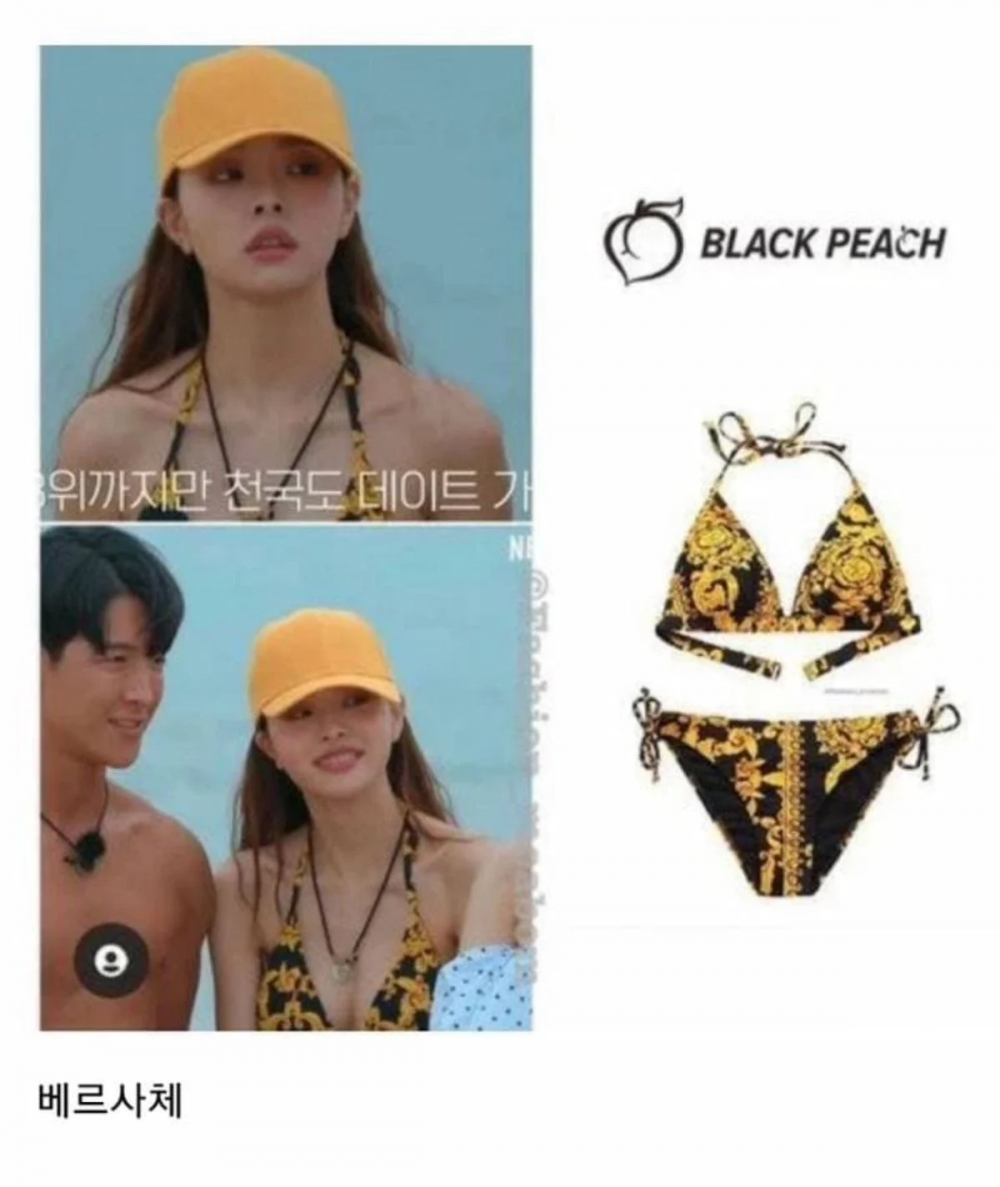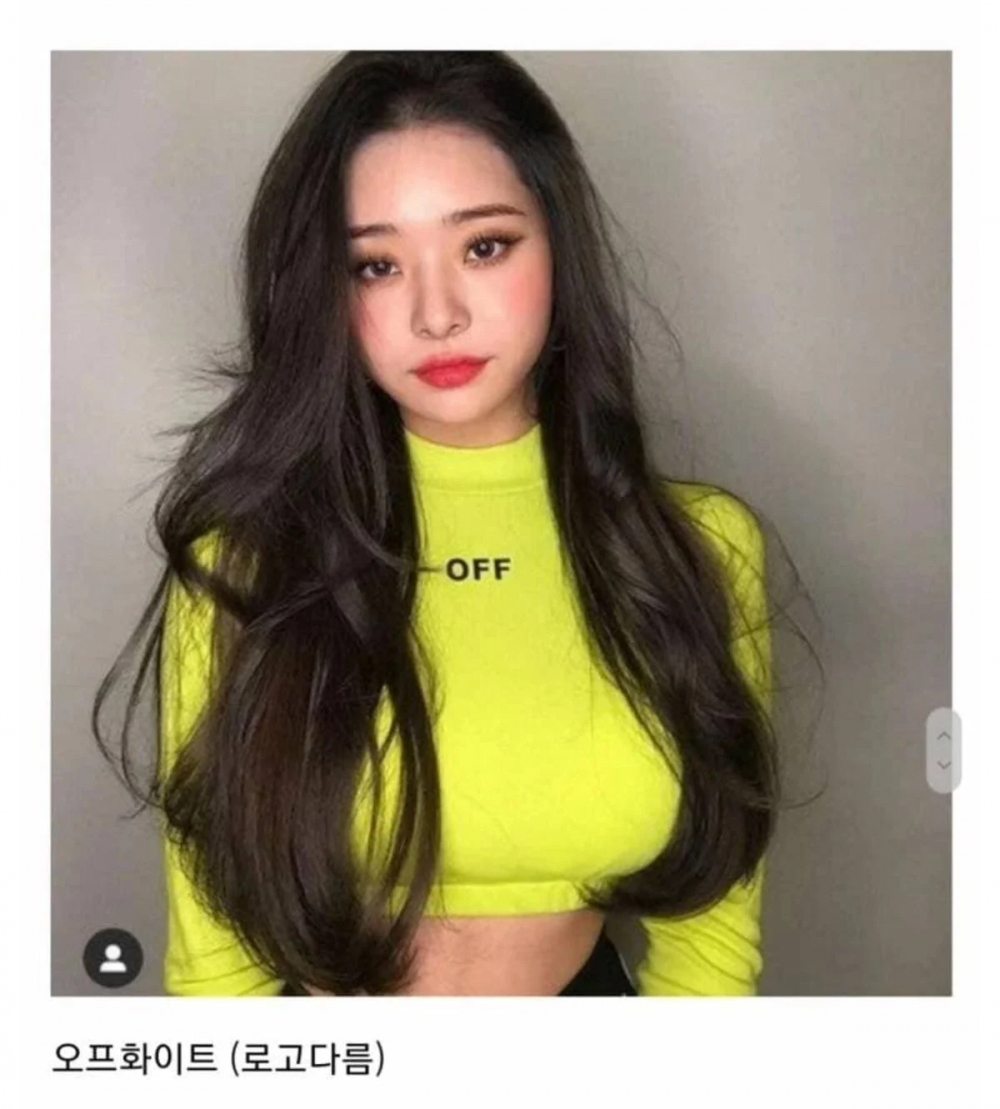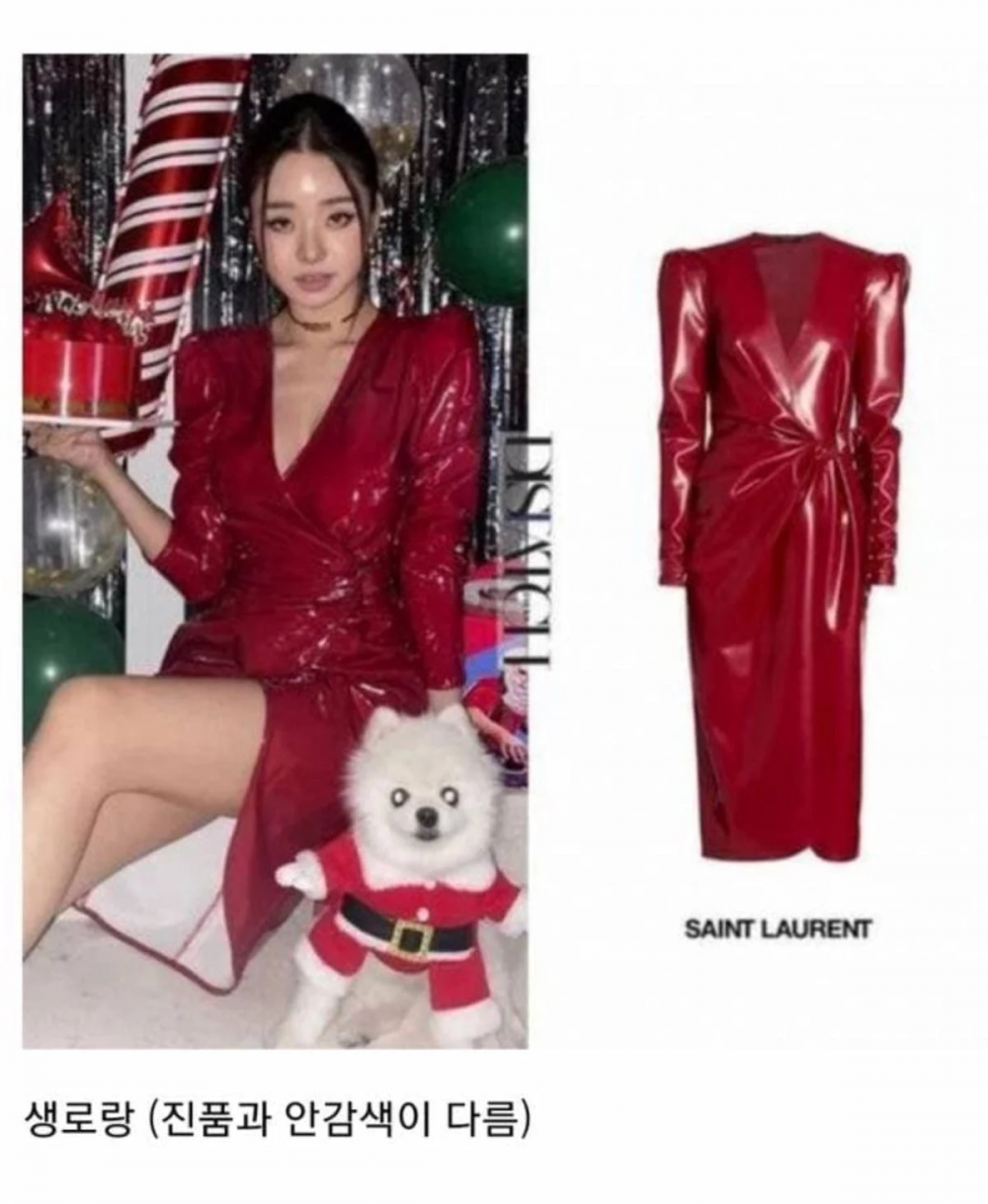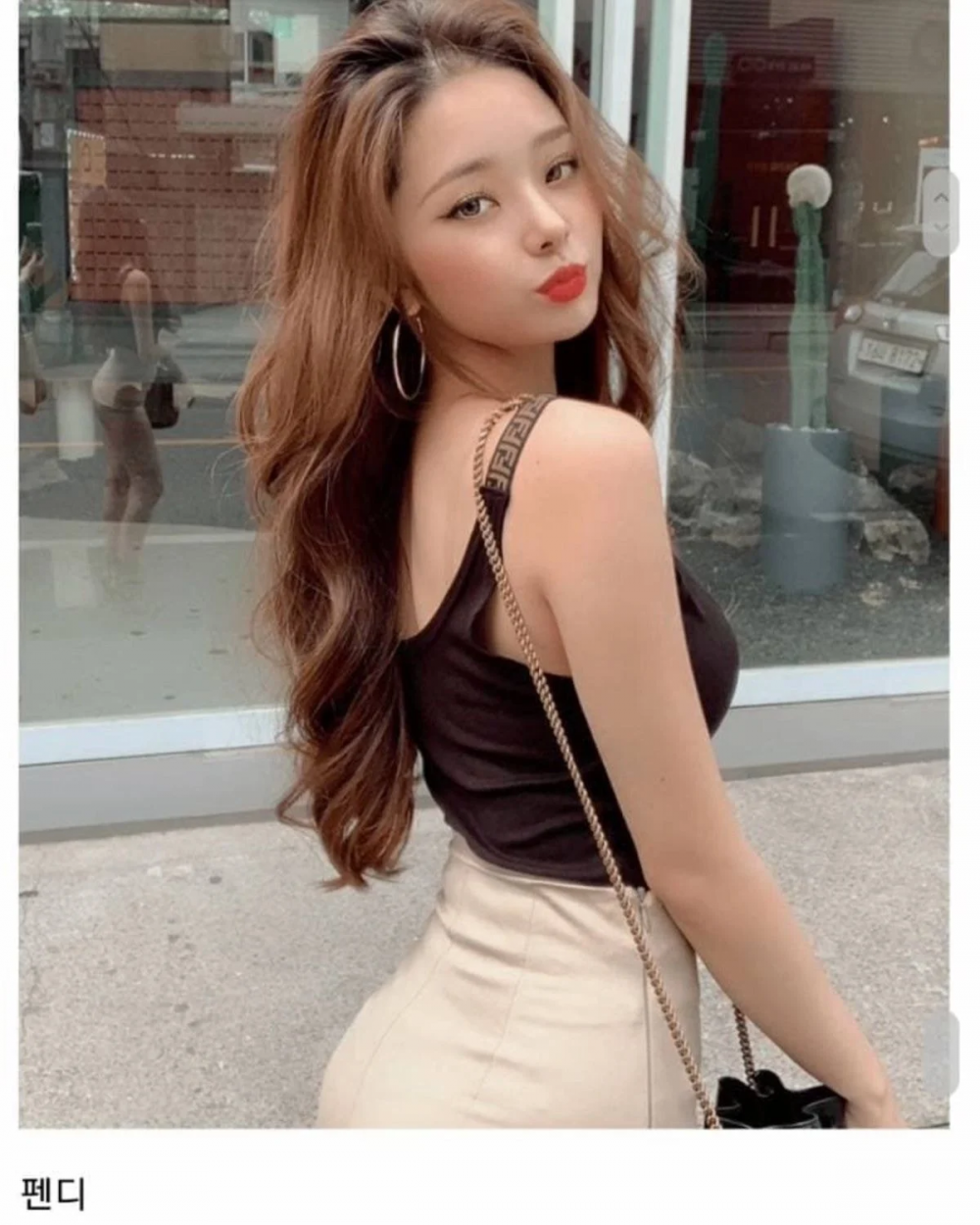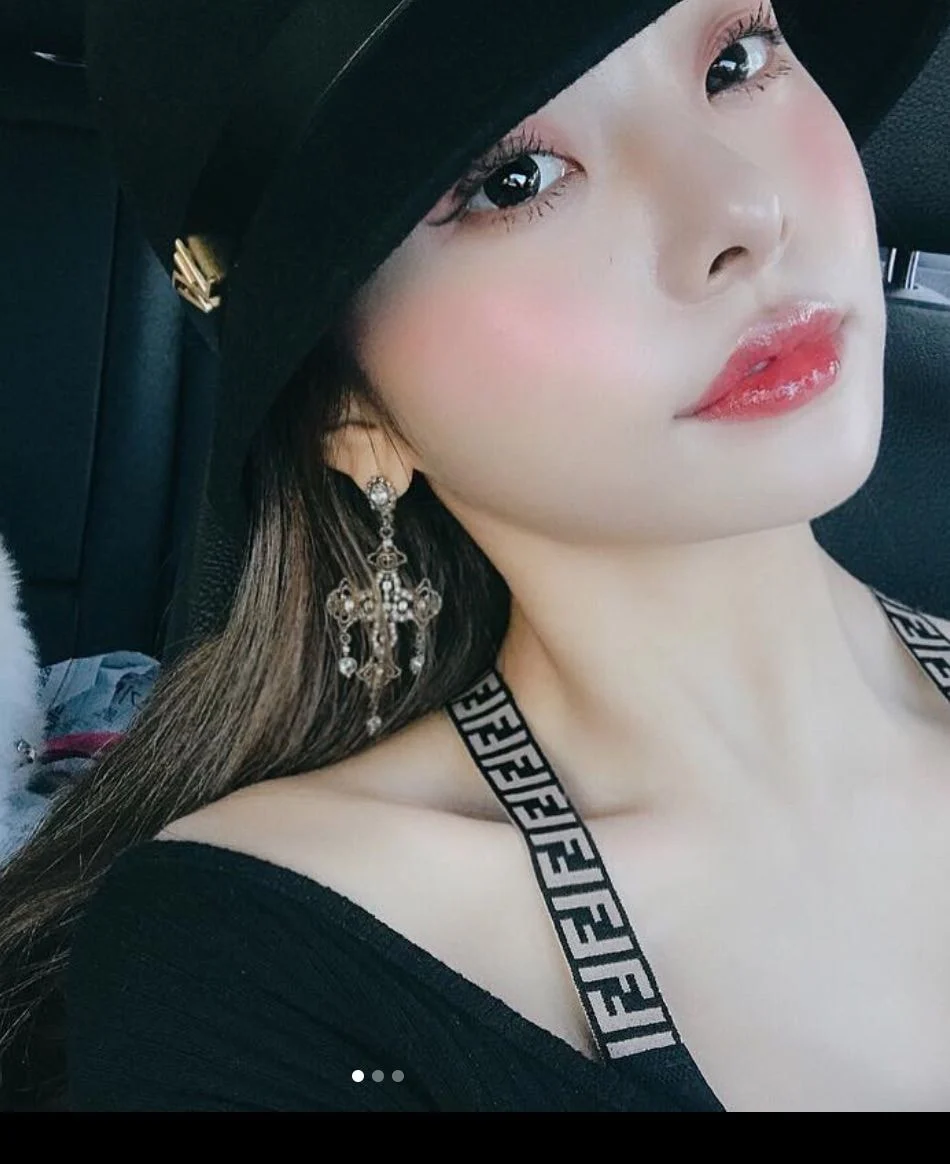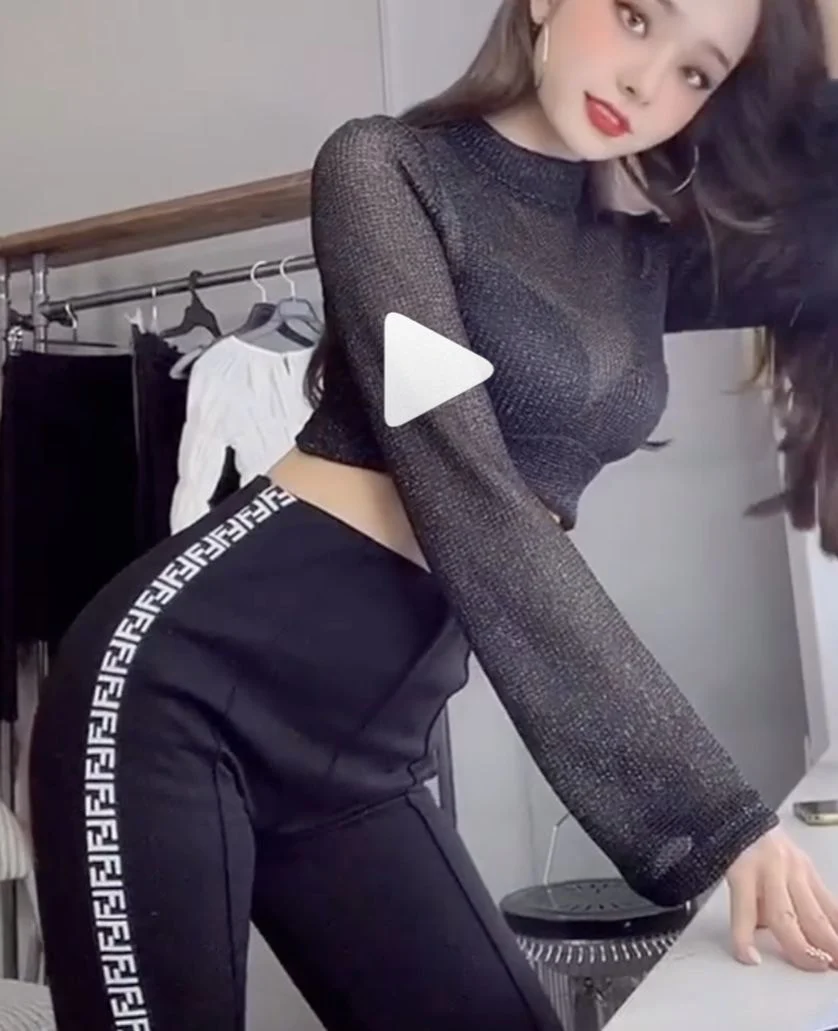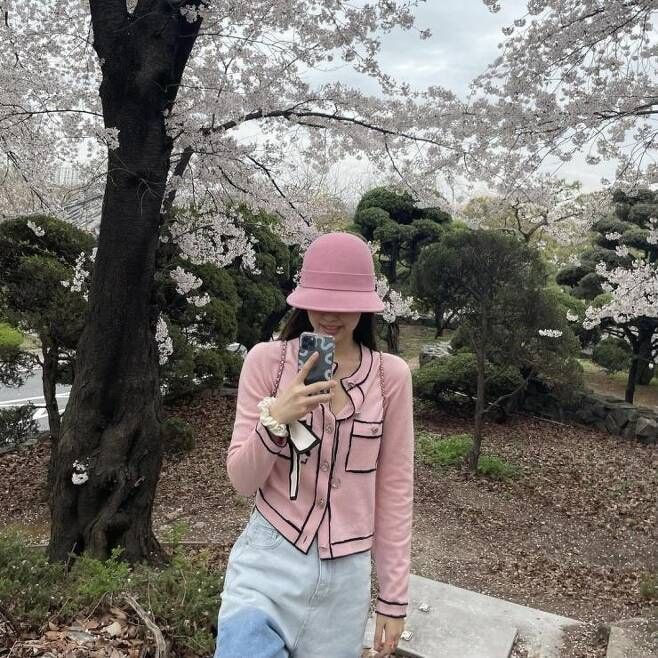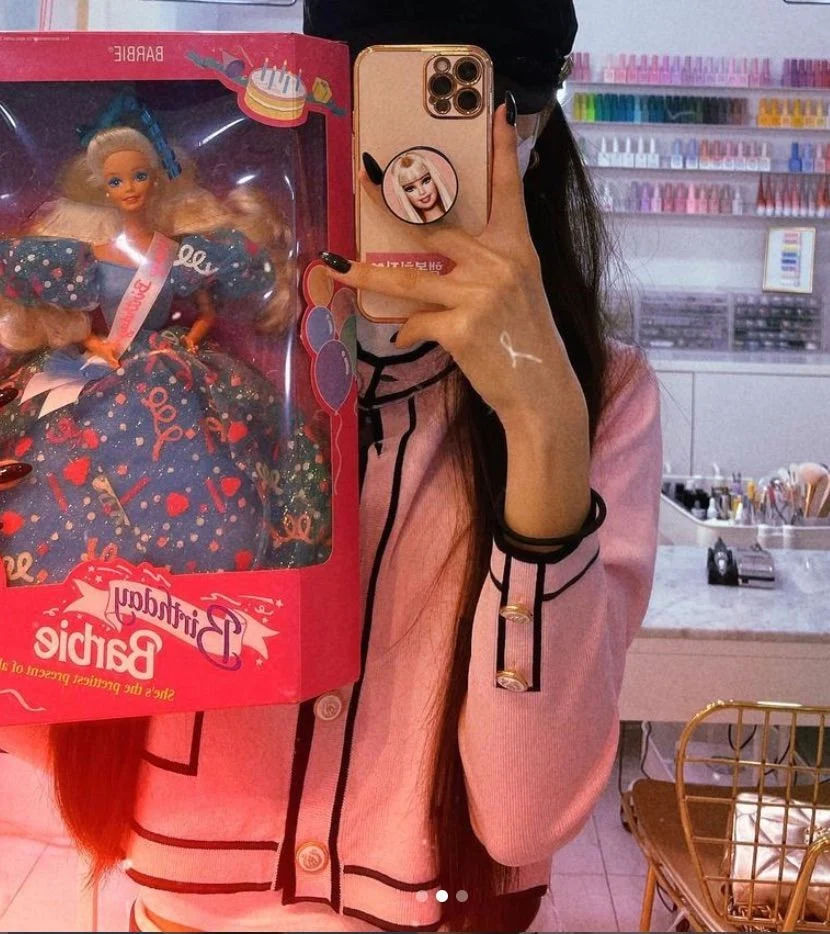 The netizen also added a comparison photo of the Chanel cardigan worn by BLACKPINK's Jennie and Free Zia, explaining, "The top is the real product the bottom is the fake Chanel cardigan Free Zia wore."

Real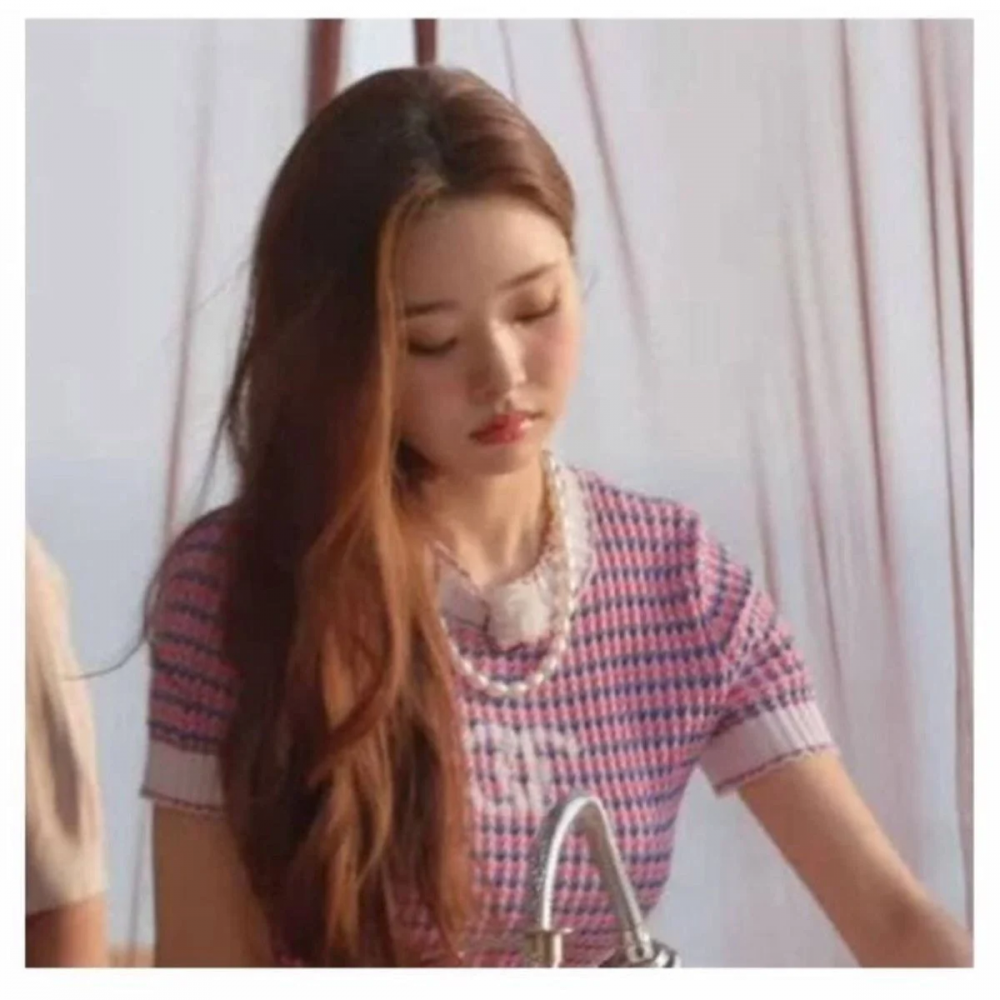 Fake
The netizen also explained Free Zia had been seen with various fake cell phone cases from these luxurious brands as well.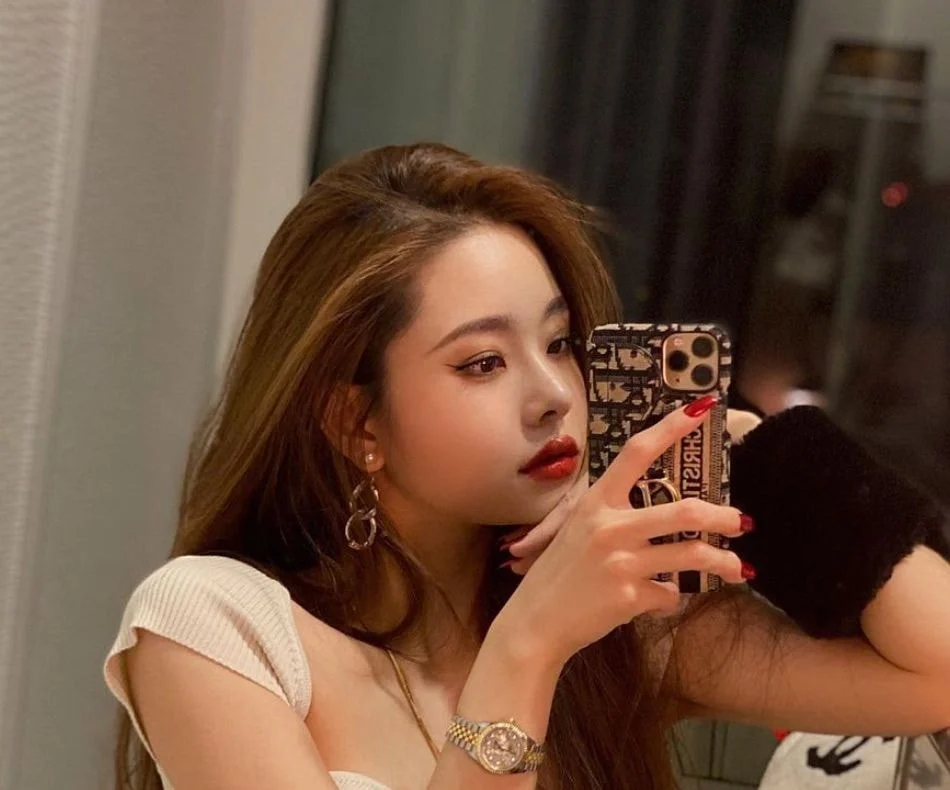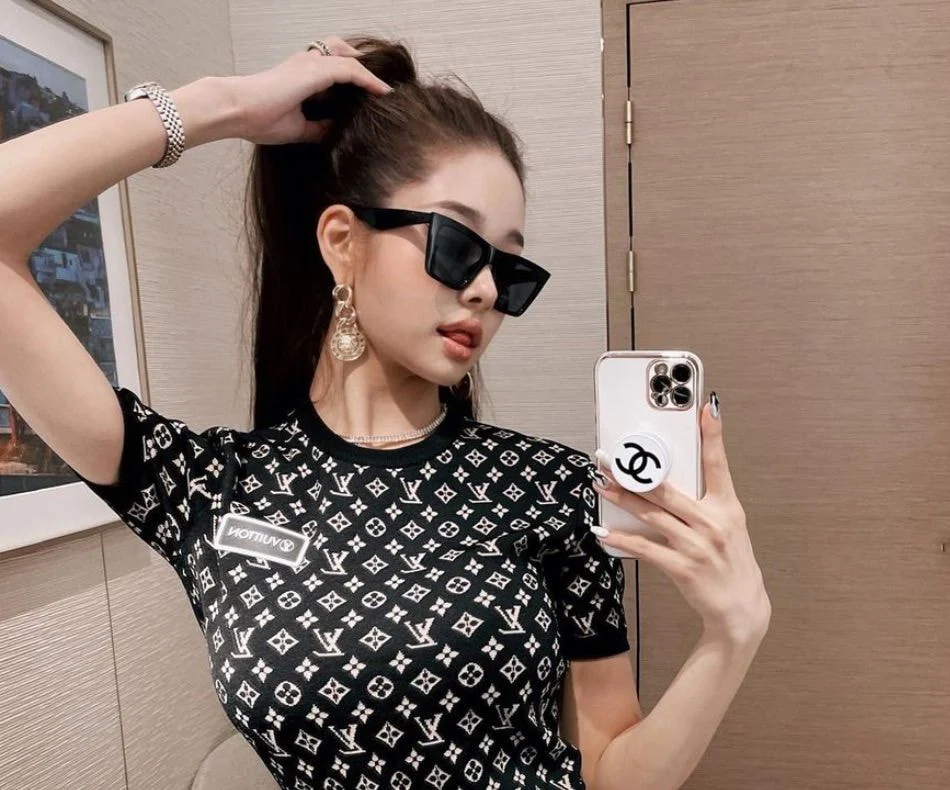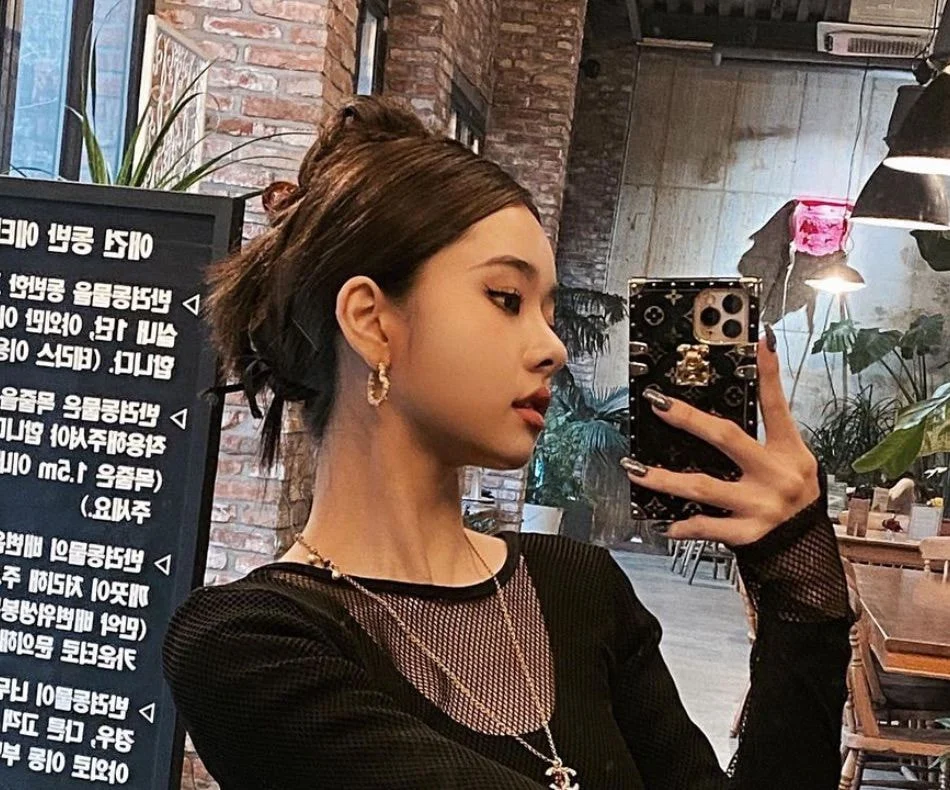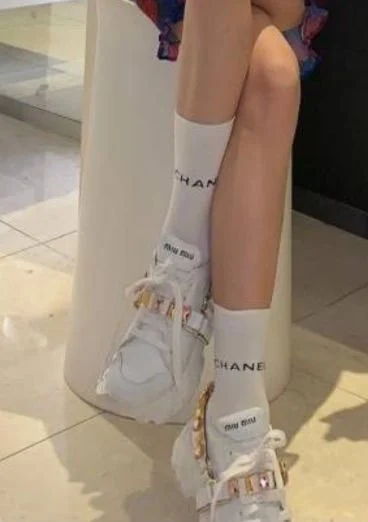 The netizen explained there are more items that are being proven to be false as time passes. There have been more posts about Free Zia, and many people are going extensive ways to find the fake items worn by the YouTuber.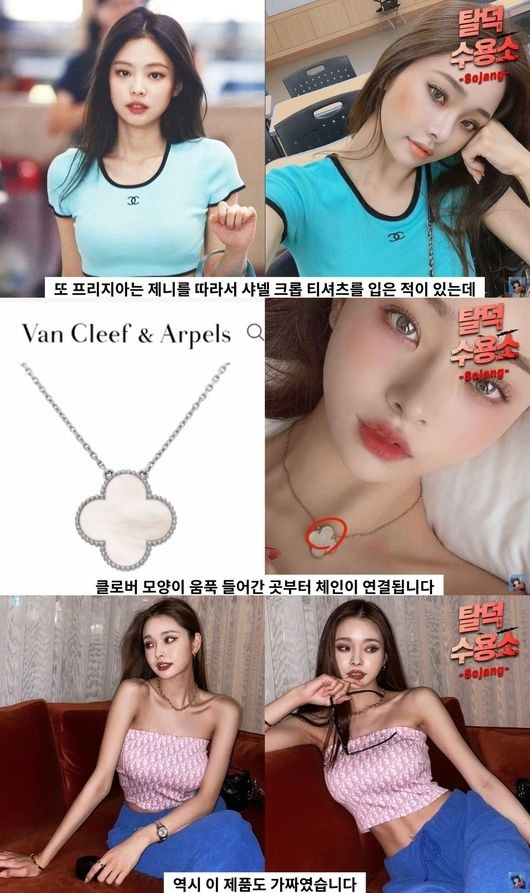 Netizens joined the online communities to give their two cents on this matter. Many criticized that Free Zia had shown these illegal products and made them out to be real. Many netizens commented, "I can't believe she reviewed fake products and made it seem like they were real," "I don't get why she went through the trouble to review obviously fake items," "Wouldn't she be in trouble if she wore fake stuff on Netflix? wouldn't the companies file legal action for showing fake products from their brand?" "This is wrong because what she did is clearly illegal. Buying and selling fake items, imitation items, are illegal," "I don't know about anything else but I think she was wrong to do that product review and show fake stuff as if they were real," and"This isn't just one or two items she wore that were fake. She wore so many of them. Everything she wore can be fake it seems."

On the other hand, there were netizens who criticized the people who went through extensive means to find all of Free Zia's fake items. These netizens commented, "Wow, it's one thing to wear fake things but these people who went out of their way to find every single fake item she wore is crazy. They must not have much to do in their lives," "Man, these people are scary...They're like giving their all to do this," and "I mean, I just saw her cropped Chanel shirt and didn't think much of it, is this something to make such a big deal out of?"