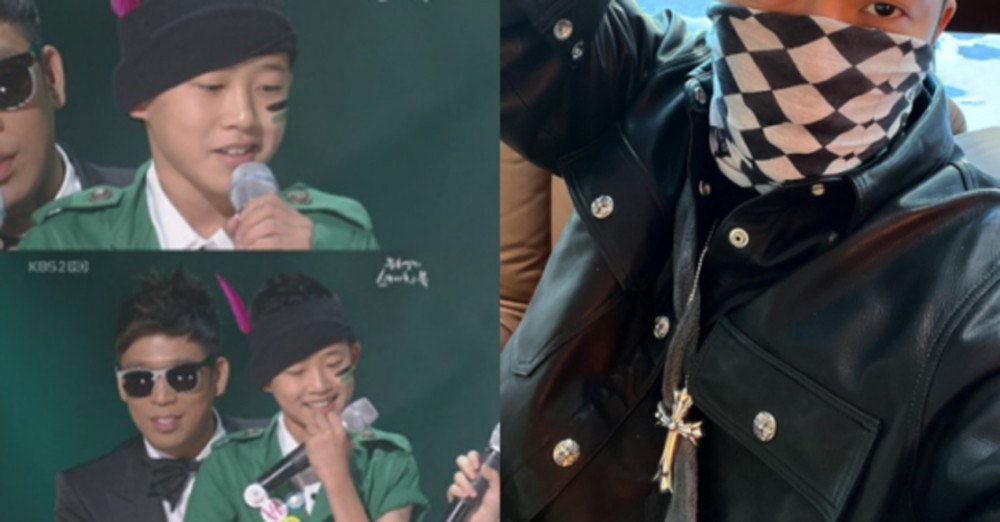 Singer MC Mong showed his support to rapper B.I.

On the 21st, MC Mong uploaded a screenshot of KBS2's 'Yoo Hee Yeol's Sketchbook' on his Instagram and wrote in the caption, "The first young talent I found."

The photo shows B.I when he was in middle school when he was active as a little rapper during MC Mong's "Indian Boy" promotions. In August 2009, the young B.I appeared in 'Yoo Hee Yeol's Sketchbook' with MC Mong.

MC Mong explained, "He was a very gentle child. He made a happy birthday song for me. I always produced songs for him, but 15 years later, he produced a song for me." This is because the artist collaboration project 'X by X' included the track "Don't Wale Me Up," which was produced by B.I, in the third project titled 'Dream.'

MC Mong continued to say, "You're flexible yet strong, but always humble, admitting to your mistakes and living more truthfully than anyone else. You have truly become a genius...I wasn't wrong when I discovered the child who can understand ten when told just one thing...you have put forth more effort and received love as much as you have been hurt."
He concluded by saying, "Thank you...I can't believe I received a song from you. I hope you get to accomplish everything like me. since your fans always love you. Don't run away but spread your wings genius."