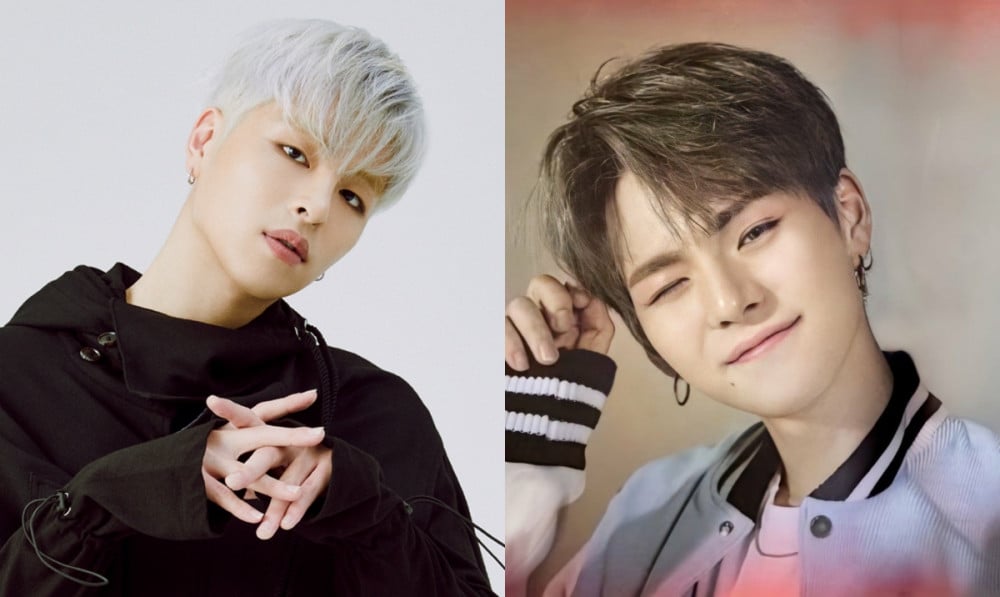 Following earlier reports of iKON's Kim Jin Hwan, Song Yun Hyeong, and Donghyuk all testing positive for COVID-19, iKON's Koo Jun Hoe and TREASURE's Yoshi have also tested positive for COVID-19.
On January 25 KST, YG Entertainment released an official statement, confirming the positive COVID-19 test results of iKON's Koo Jun Hoe and TREASURE's Yoshi.
Below is YG Entertainment's official statement:
"This is YG Entertainment.

iKON's Koo Jun Hoe has been categorized as a positive case of COVID-19, in addition to his fellow members Kim Jin Hwan, Song Yun Hyeong, and Donghyuk.

Koo Jun Hoe tested negative on the COVID-19 PCR test on January 22 KST. However, two days later on January 24, he experienced symptoms of a mild sore throat and was re-examined. Today, on January 25 KST, he received his positive test results.

TREASURE member Yoshi's COVID-19 PCR test also was confirmed as positive on the same day, and he plans to be treated from home.

Both Koo Jun Hoe and Yoshi have received their complete COVID-19 vaccinations, and are currently in good health.

As we did with the earlier confirmed cases, we have been taking preemptive measures beyond the requirements of the quarantine guidlines.

Regardless of whether there was close contact, we are continuing to have our artists and employees undergo COVID-19 tests and also disinfect their residential spaces.
We plan to quickly inform you of our situation in the future, and will continue to take all necessary measures to restore the health of our artists to prevent the spread of COVID-19."