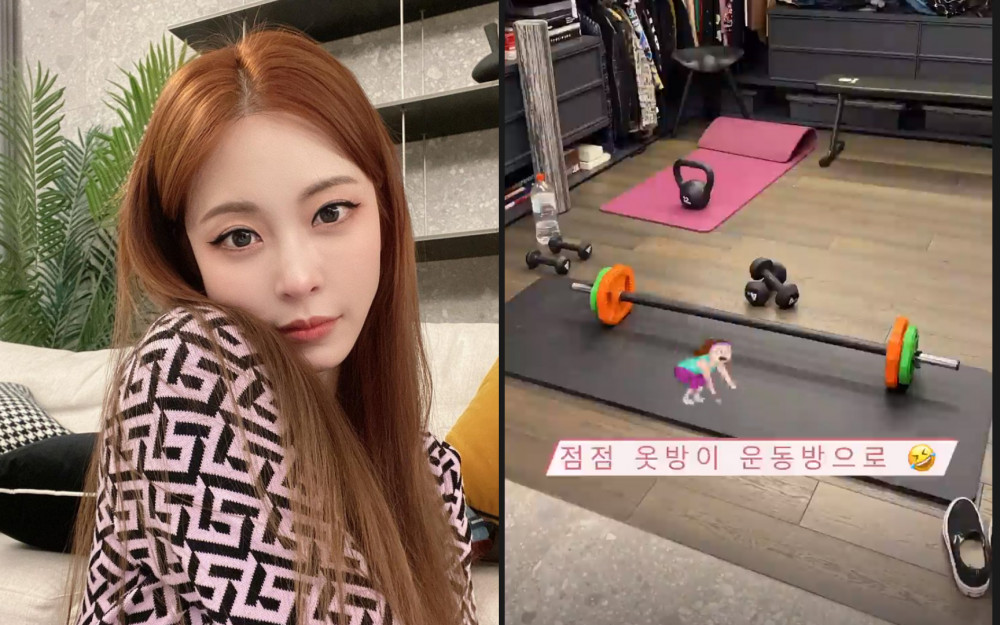 Han Ye Seul gave an update to her fans and shared her happy daily life through her Instagram story.

On January 24, she shared a few photos on her social media and shared with her fans what she has been doing these days. In one photo, she showed a photo of a bowl of food with the captions, "My honey's taste buds," and revealed her unchanging affection for her boyfriend.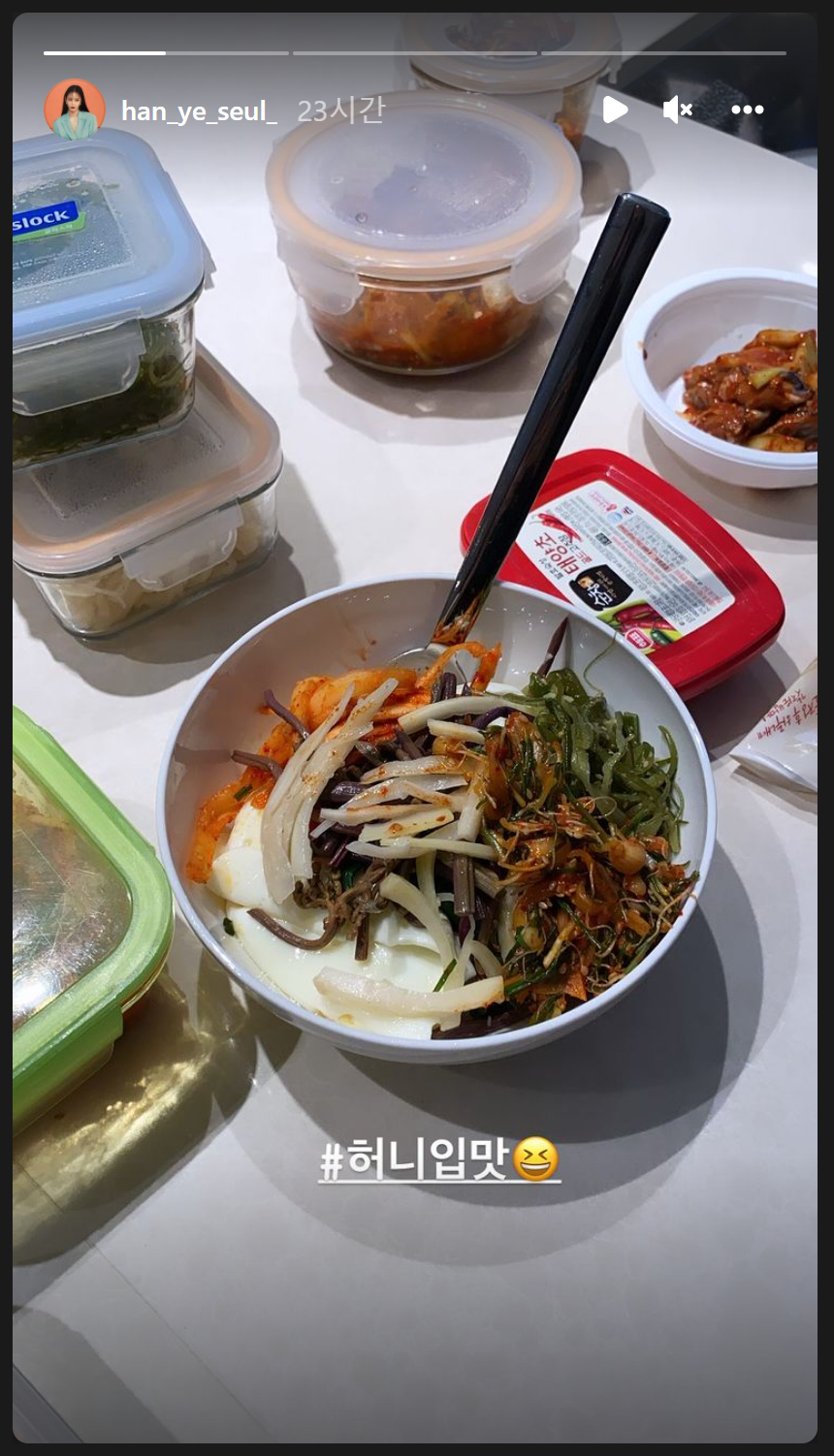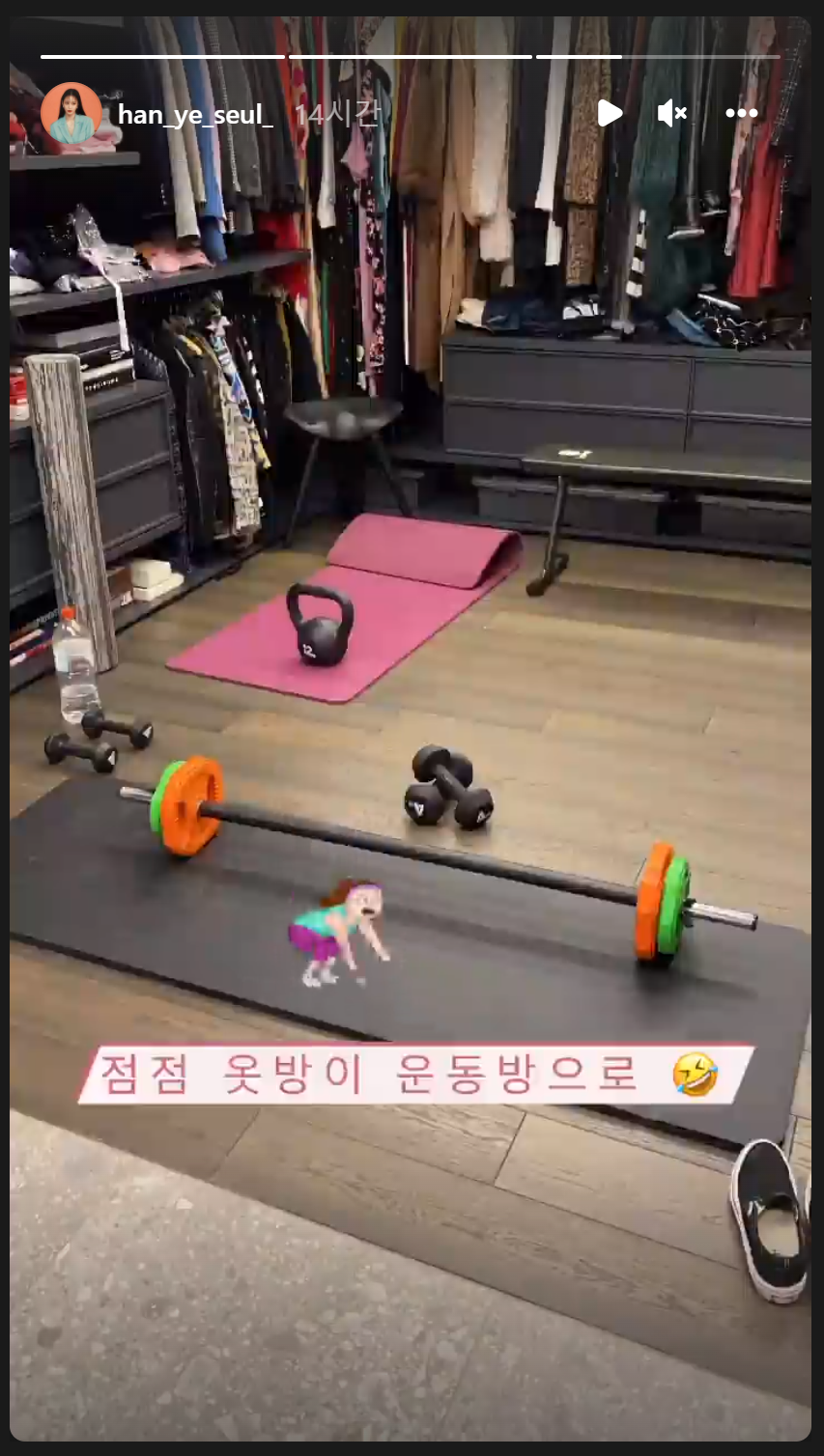 In addition, she revealed a photo of her walk-in closet and explained, "My closet is slowly turning into an exercise room." In the photo, Han Ye Seul's closet was filled with workout equipment.

Meanwhile, Han Ye Seul is continuing her love with her non-celebrity boyfriend and is continuing to update her fans through Instagram by uploading various photos of her life.