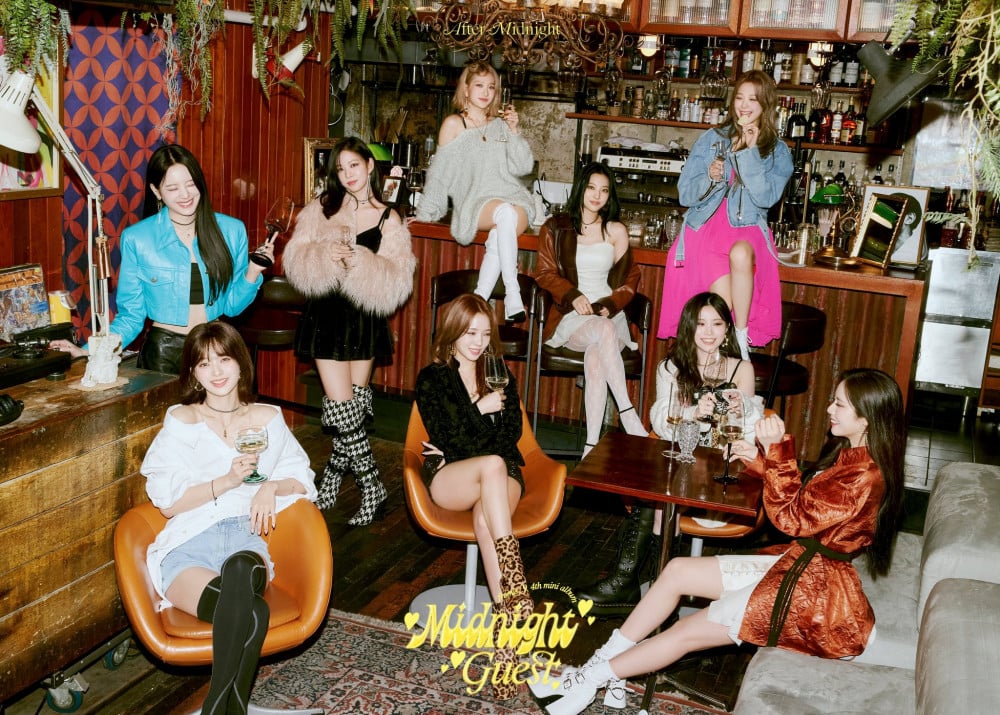 fromis_9's album sales have skyrocketed with 'Midnight Guest's release!
On January 17 KST, fromis_9 made their long-awaited comeback with their fourth mini-album 'Midnight Guest,' along with the release of the album's title track 'DM's music video. The album made an impressive record as it sold nearly 50,000 copies in its first-day count on Hanteo.
Previously, it was reported that 'Midnight Guest' recorded over 120,000 copies during the two-week pre-order period.
With this, 'Midnight Guest' breaks not just fromis_9's first-day sales but also the group's first-week sales! The previous record was previously held by '9 Way Ticket,' which sold over 35,000 copies in its first week.
Congratulations, fromis_9!