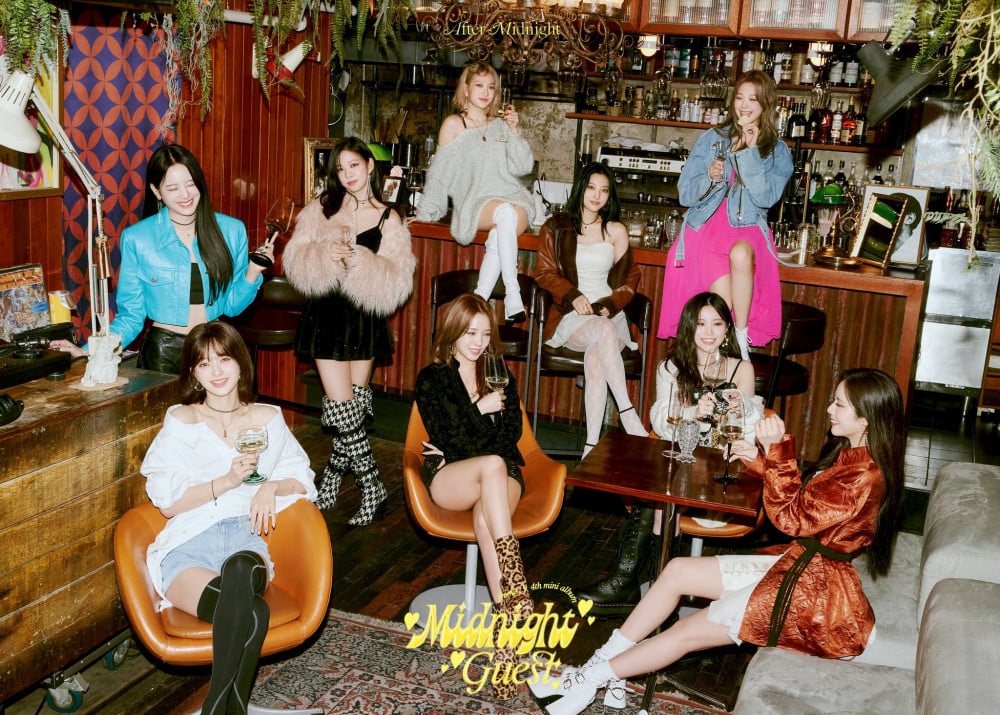 fromis_9's album sales skyrocketed with 'Midnight Guest'!
On January 13 KST, fromis_9's fourth mini-album 'Midnight Guest' broke the group's own record with just pre-order numbers within 2 weeks.
Previously, it was revealed that the album has recorded more than 80,000 copies within only five days of the pre-order period, and 'Midnight Guest' has now exceeded over 120,000 units. This is triple the sales of their highest-selling first-week album sales on Hanteo with '9 Way Ticket,' proving the rising popularity of the girl group.
Meanwhile, the 5-track album 'Midnight Guest' is set to drop on January 17 at 6 p.m. KST along with the title track's music video 'DM (Doesn't Matter).'
Congratulations, fromis_9!