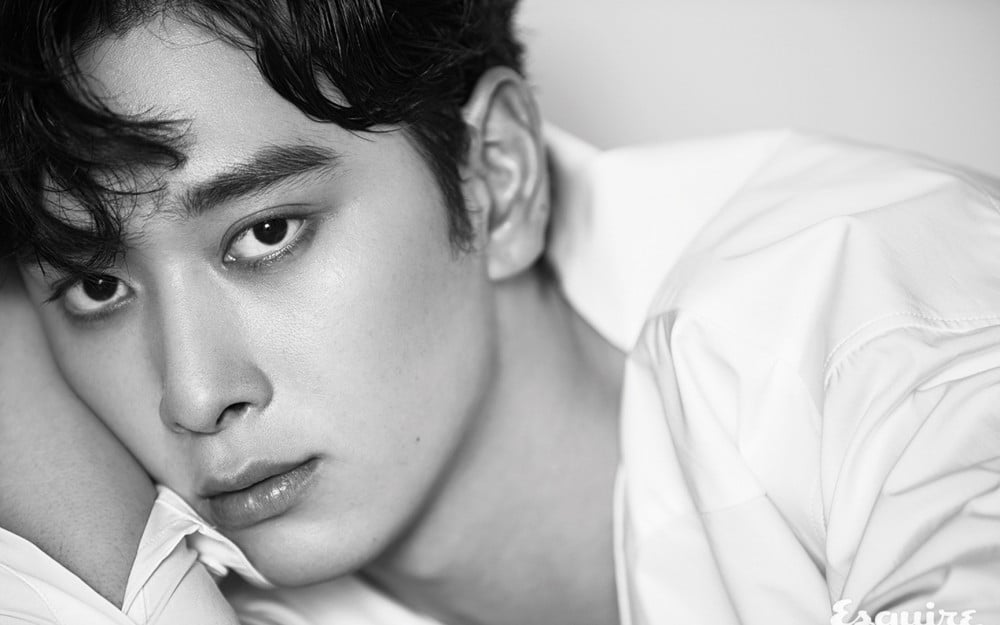 On December 15, 2PM member Chansung dedicated a handwritten letter to fans, announcing his marriage to a non-celebrity girlfriend. Furthermore, the idol delivered the good news that his fiancée is currently in the early stages of pregnancy.

He wrote a handwritten letter to his fans sharing the good news saying, "I have someone that I have been seeing for a long time. This person was a friend and a partner to me when my heart was in an unstable place for a long time, someone whom I could confide in for anything. After completing my military service, I was preparing to marry this person, and during this time, the blessing of a new life came to us earlier than expected. We are planning to hold our wedding ceremony around early next year. It is still a very early stage of the pregnancy, so I am cautious, but because I wanted to deliver this news to you all very first, I am writing this today."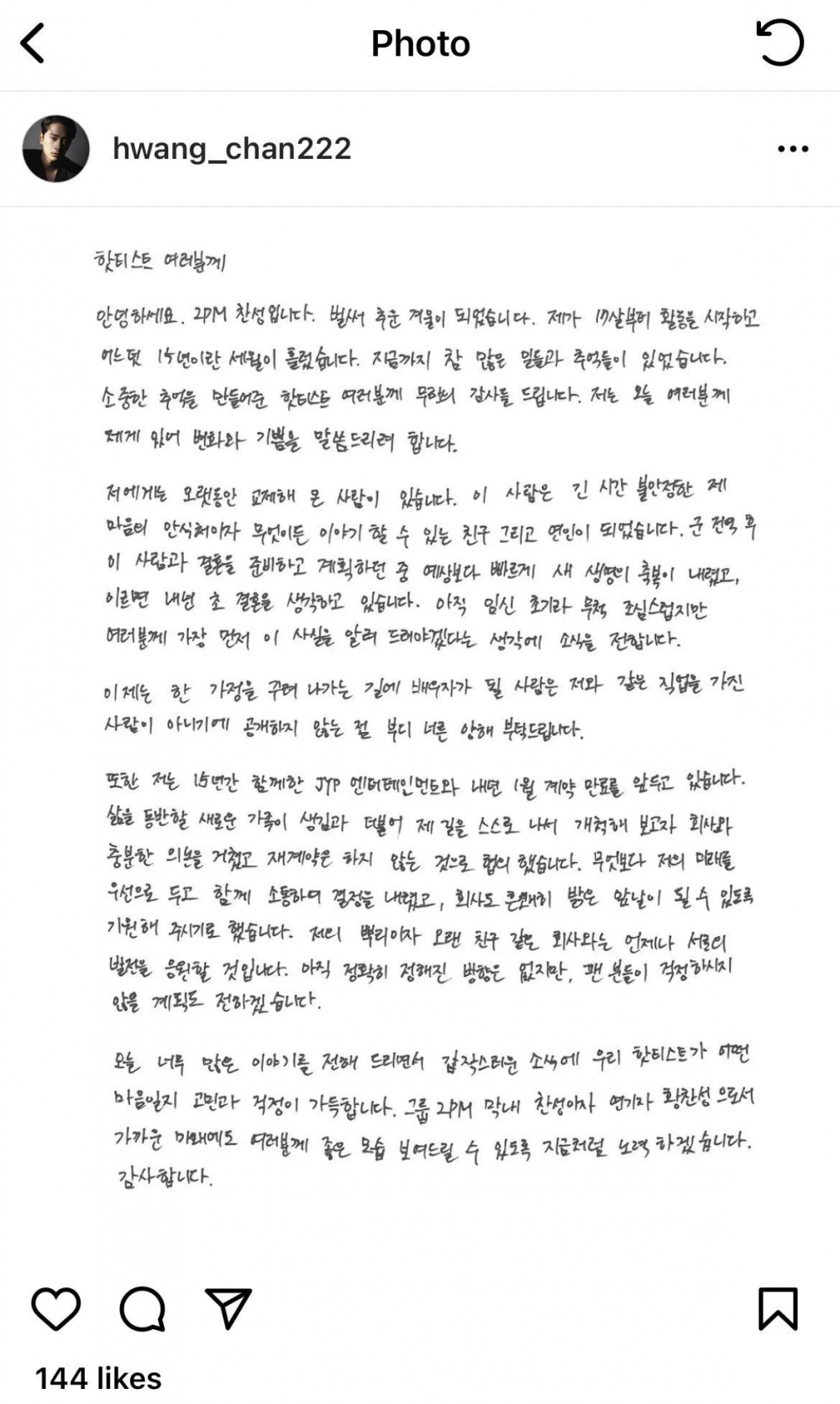 As soon as the news broke out, netizens gathered to an online community to share their thoughts on the news as well as sharing congratulatory messages for the idol. Netizens commented, "Congrats to you, Chansung," "I can't believe another idol who got his girlfriend pregnant before marriage," "Congrats, just keep being part of 2PM at least," "He's got lots of blessings," "He's at the age to get married anyway," "I wonder how the fans are feeling," "I am cheering for 2PM, Chansung, and also the Hottest," "Wow, I can't believe you're getting married, I was just so surprised but I'm happy for you, congrats," "I just hope he lives a happy life," "I remember him being so young, it's so fascinating to hear he's getting married now, lol, the years have passed so much," and "I've been a fan of you since a long time and supported you over the years and I want to truly congratulate you. I'm so glad to be part of your journey since your youth and I'm also happy you found a partner who will be with you forever. I will continue to support you and hope you have a wonderful life."