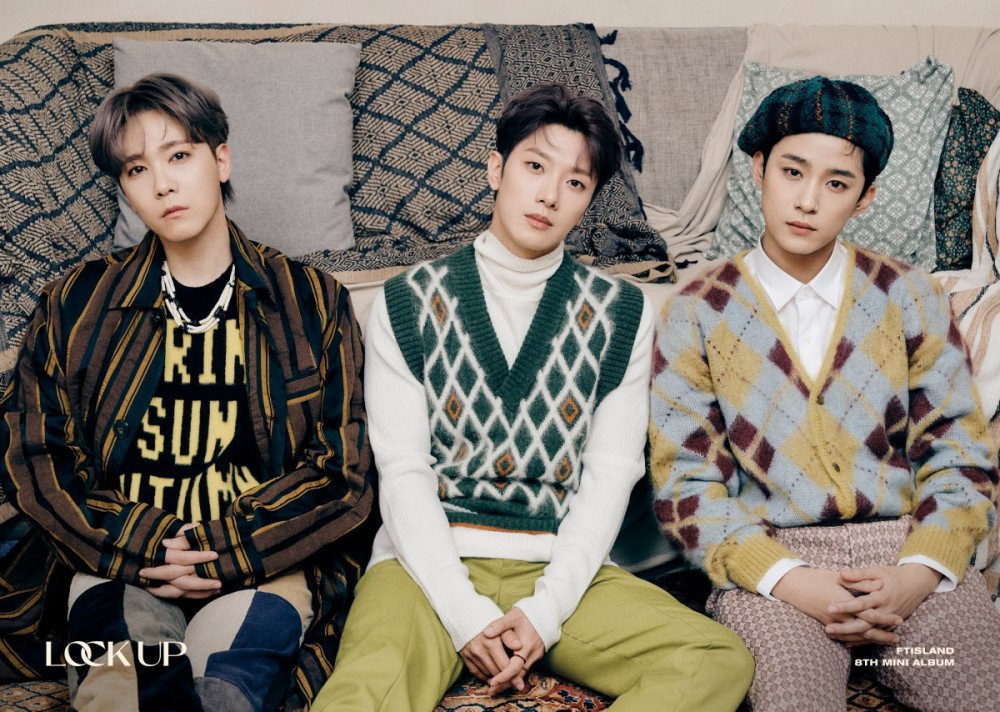 FTISLAND is turning back with their new album 'LOCK UP' after a break of 2 years and 2 months.

Their album features the complex feelings of breaking up and will depict memories of painful love, in which a lover's memories are locked in Pandora's box after they break up. It shows the complex feelings of love from the moment you face a breakup to the moment of promised love again.

The title song is "Unthinkable," and it's a song that shows the real feelings about your inability to accept the break-up with the person you love. Main vocalist Lee Hong Ki's charming and powerful voice combined with the sad atmosphere of the song leaves a deep impression on the listeners.

In Korean, "Unthinkable," consists of the words "말이 안 돼 = mal-ee and ahn dwae" and if translated directly, it means: nothing said makes sense. 말이 mal-ee = words 안 돼 ahn dwae = no.

Meanwhile, 'Lock Up' is set for release on December 10.