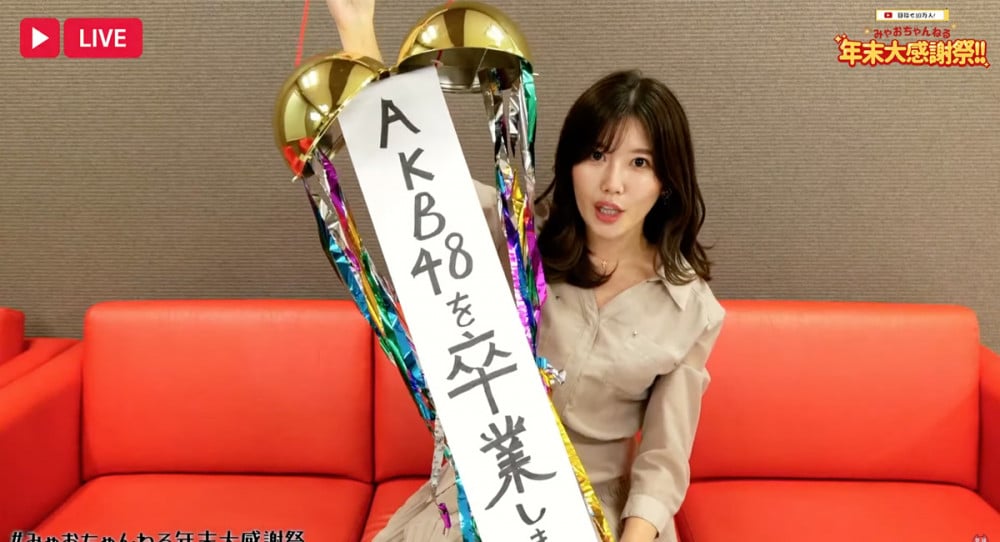 Back on December 12, former 'Produce 48' contestant Miyazaki Miho announced her graduation from AKB48.
The announcement came at the end of Miyazaki Miho's special YouTube radio broadcast, where the idol revealed, "I have promoted as a member of AKB48 for 14-years, and up until today's announcement, I thought about this countless times. But in the end, I decided that I had to make the announcement today. I apologize for surprising everyone."
Miho then added on, "Even though I am making the announcement today, my last activity with AKB48 will be at the end of February."
Next, the Japanese idol opened up about her wishes for the future. She revealed, "After my graduation, I want to return to Korea. It's my dream to promote in Korea again. My time on 'Produce 48' left a great impression on me, and I want to personally thank the fans who got to know me through the program and have since cheered me on. I hope that I can return to Korea and thank the fans personally."
Miho continued, "I am imagining that I will study Korean more while in Korea, so that I can perfect my Korean, and grow in my career. When I return to Japan, I will have grown, and until then, I will keep my Japanese fans updated on YouTube and SNS."
Meanwhile, back in 2018, Miyazaki Miho finished in 15th place on Mnet's 'Produce 48'.