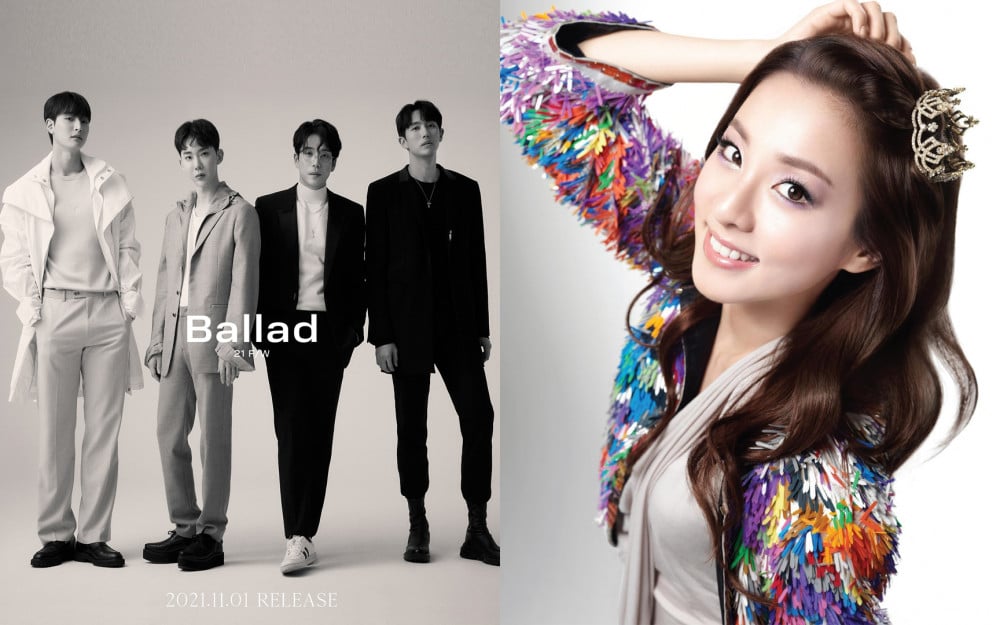 2AM and Dara had the chance to reminisce back at the time when 2NE1 debuted, and the two groups were able to encounter each other in music programs.
2AM recently appeared on the show 'Idol League' where Dara is the host and was able to be reunited for the first time in years. 2AM appeared on the show in a leisure attitude, boasting of their 14 years of experience in the entertainment industry. As soon as they saw Dara, they recalled the time when 2NE1 first made their appearance in the music industry as Seulong stated, "It seems like yesterday you danced to 'Fire'."

In addition, Dara confessed that 2AM were the first celebrities she saw after making her debut and recalled her special memory of the ballad group.

2AM made everyone laugh when they revealed that they can feel the passage of time even when talking with their fans. Jo Kwon explained, "Now, groups have the fan sign event through video chat. So we held one too and the fans said they had to study how to participate." Changmin also added, "The fans took a break for seven years too now that we're making a comeback, they told us they have to do some studying too."