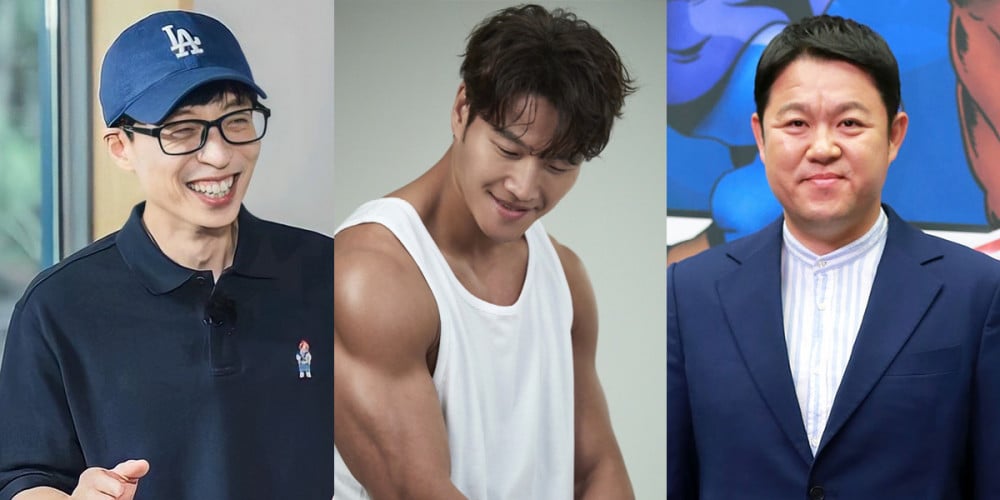 The Korea Institute of Corporate Reputation has revealed brand value rankings of TV variety stars for the month of September, based on big data analysis.
From September 2 through October 2, 2021, the Institute analyzed big data of currently active TV variety stars in areas ranging from consumer participation, to media activity, communication, social activity, etc.
First off, Yoo Jae Suk once again took up the #1 spot for this month, earning a total of 2,230,513 points. Fellow 'Running Man' co-star and singer Kim Jong Kook came in 2nd place, earning 1,223,188 points. 3rd place went to TV personality Kim Gu Ra, earning a total of 1,170,090 points.
From 4th through 10th place are, in order: Park Myung Soo, Haha, Lee Sang Min, Lee Seung Gi, Ahn Jung Hwan, Lee Dong Guk, and Jung Hyung Don.