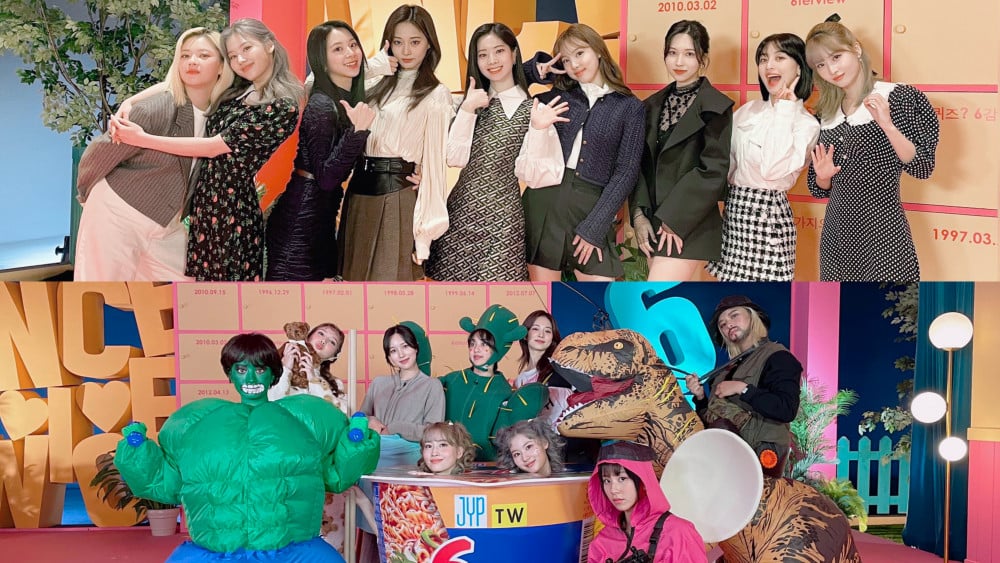 TWICE just celebrated their 6th anniversary together as a group!
''TWICE 6th Anniversary: H6ME PARTY with 6NCE' was streamed live via YouTube and VLIVE.
TWICE members wore cute costumes, Nayeon and Mina as the mother and the baby, Jeongyeon on a dinosaur, Momo and Sana on cup noodles, Jihyo wearing a cactus costume, Dahyun as the hulk, Chaeyoung as a 'Squid Game' staff, and Tzuyu with her archery outfit.
The girl group prepared 6 chapters to celebrate 6 years with ONCEs. They also played games, including the Squid Game's popular Dalgona game. TWICE shared their thoughts and messages with fans all around the world.
Meanwhile, TWICE surprisingly prepared a gift for their fans. The girl group performed a new full English song called "CANDY."
#TWICE6thAnniversaryLive also trended on Twitter.