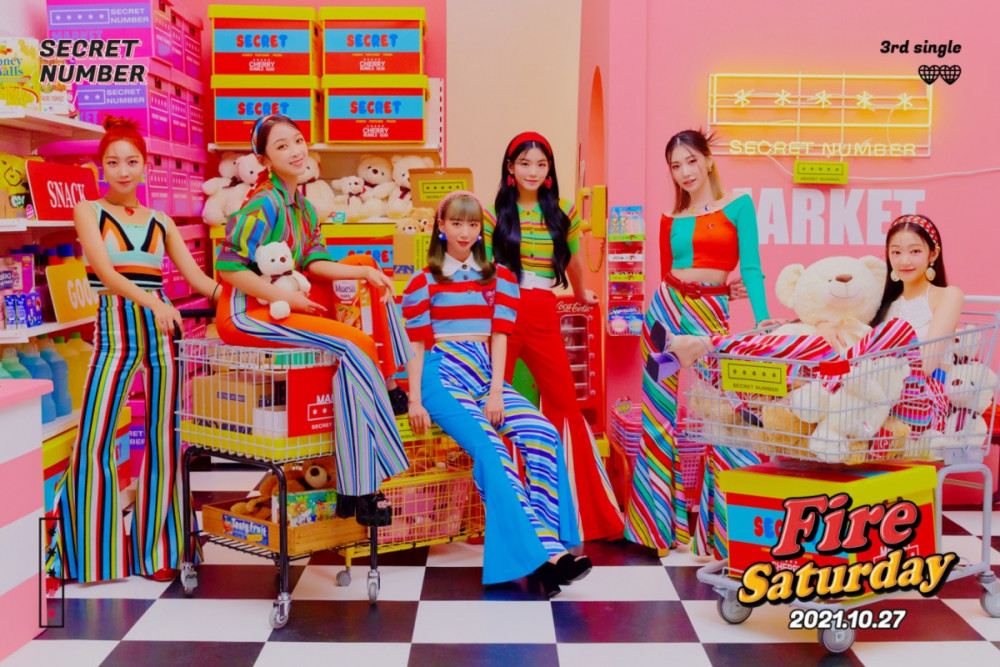 Back on October 27, SECRET NUMBER's "Fire Saturday" music video surpassed 1 million views, approximately 6 hours after its release. Now approaching 2 million views, the music video for "Fire Saturday" is the fastest among all music videos uploaded by '1theK' channel to reach 1 million views, surprising many with their immense global popularity.

In addition, SECRET NUMBER's title track "Fire Saturday" ranked #1 on Indonesia's iTunes song chart, and their side track "Dangerous In Love" also ranked highly on the music chart. "Fire Saturday" has a retro sound that utilizes a deep synth bass and a catchy beat.
SECRET NUMBER plan to actively promote their track "Fire Saturday" on major music broadcast programs.