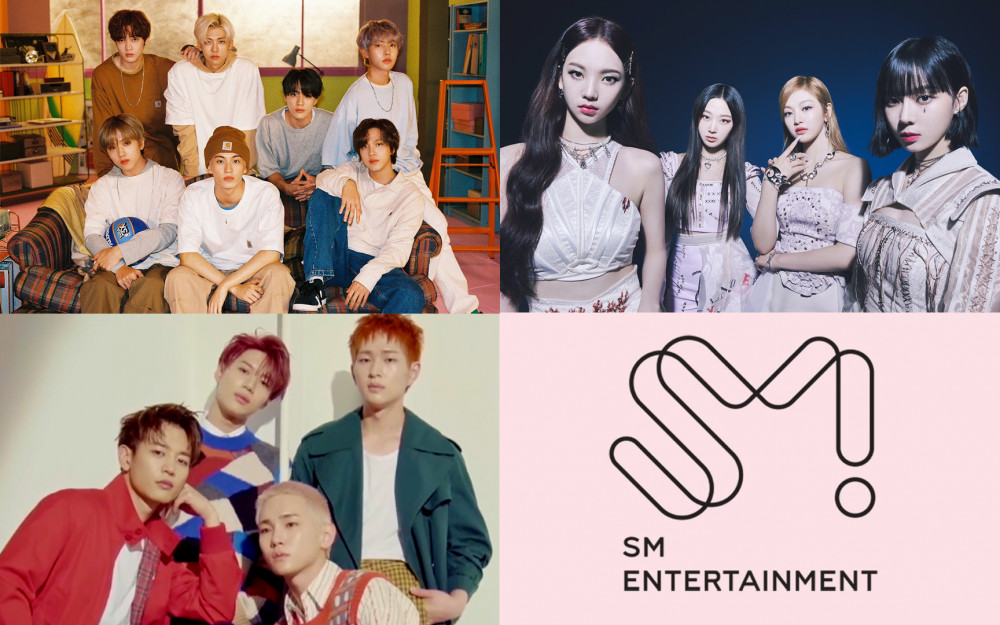 This year has been a busy year for SM Entertainment, with many of its artists making comebacks one after another.
So far, SM artists such as SHINee, NCT Dream, NCT 127, aespa, and more have made a comeback at least once this year. In addition, these artists have been successful with their album sales and also music chart ranking.
Therefore, one netizen began an online community discussion explaining that the entertainment agency has released nothing hit songs this year. The netizen who created the post explained, "I feel like SHINee + NCT Dream + Red Velvet + NCT 127 + aespa, they were all successful consecutively. People were saying SM Entertainment is flopping but is this flopping?"
Other netizens joined the online community discussion and commented, "People always said SM Entertainment was going to flop," "I think this year the agency did release a lot of hit songs," "SHINee also did well," "EXO was said to be a flop ever since they debuted but look at them now, lol," "EXO sold so many album copies despite making a comeback after a long time," and " I think this year was the best year yet for SM Entertainment. All their artists did so well."