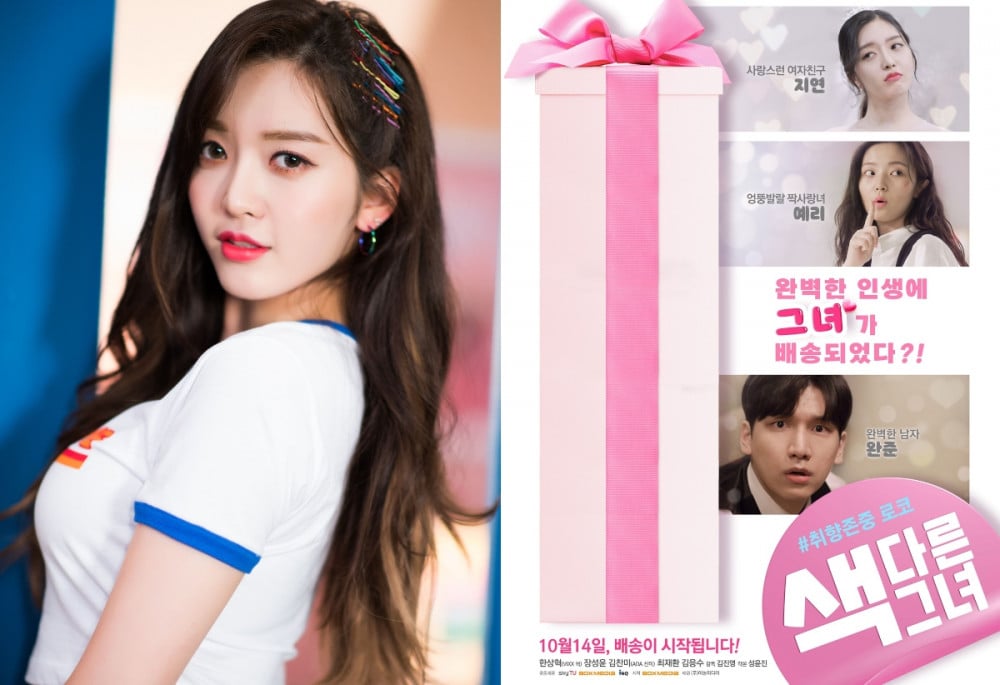 AOA member Chanmi has successfully made her big screen debut.

The film 'A Different Girl' premiered on October 14, and Chanmi captivated the audiences' hearts with her infinite charms. 'A Different Girl' is a romantic comedy film about various men and women who have different characteristics. There is the perfectionist Wan Jun (played by VIXX's Hyuk) and his girlfriend Ji Yeon (played by Chanmi), and Yeri (played by Jang Sung Yoon) who is in love with Wan Jun. In the relationships introduced in the film, the characters constantly 'walk on eggshells' and unimaginable events occur.

In 'A Different Girl', Chanmi plays the role of Ji Yeon, a girl who speaks in a dialect. Despite this being her first film, Chanmi performed with stable acting skills and portrayed a very unique character. With her natural transitions of facial expressions and gazes, Chanmi showed great potential as an actress.
Have you watched 'A Different Girl', starring Chanmi?