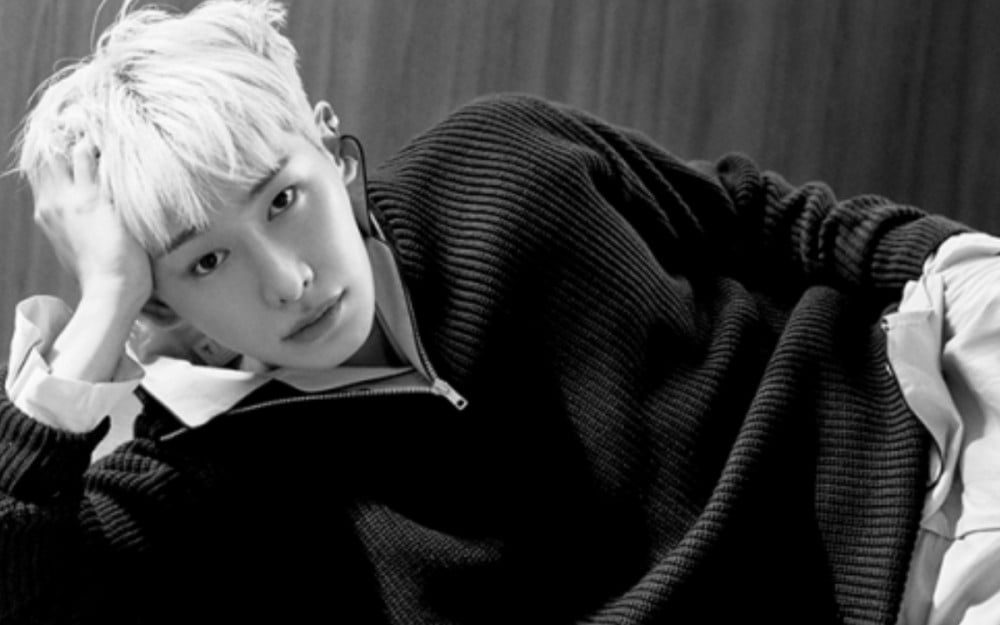 Wonho is the focus of a new magazine feature article!
On September 24 KST, Korean beauty and lifestyle magazine 'BEAUTY+' released the official photos and interview from their new Wonho feature story.
For the shoot, Wonho showed off his impressive visuals and strong physique as he modeled fashion suited to the changing seasons. According to the magazine, staff at the photoshoot confessed it was impossible not to fall for the idol after their time spent on set with him, as he often showed love for his fans when looking at shots from the day and making remarks like, "I think the fans will like this one."

During the interview, Wonho opened up about his latest mini album 'Blue Letter,' saying, "While I was working on this album, I was struggling a little and feeling gloomy. It's an album that contains the words I wanted to say to the fans that helped me overcome these difficulties. Thanks to the fans, I was able to overcome it and win."


Later, Wonho explained that the title track's name "Blue" refers to the definition of 'blue' meaning depressed. The single was made to convey the idol's hope that everyone who is feeling 'blue' can listen to his album and overcome their sadness.


"I paid most attention to the message of this album. Rather than music that falls into the end of depression, I wrote music with the opposite feeling," he also explained, when reflecting on the genre choices of the album. "For a long time now, I've shown a strong image, which I do better, but what I want to show and play is comforting music. That's something that fans have also wanted to see as well."


Meanwhile, the full pictorial and interview can be seen in the October issue of 'BEAUTY+.'
Check out the official images from the story below!