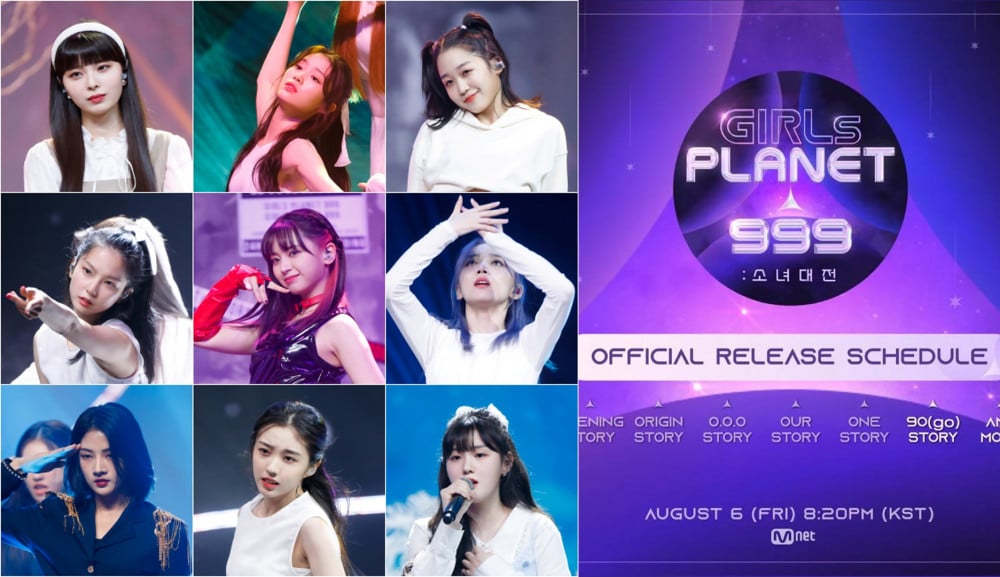 [SPOILERS AHEAD]
The second group of girls was eliminated in the September 24 episode of 'Girls Planet 999.'

In the newest episode of Mnet's 'Girls Planet 999,' many viewers from across the globe took part in the recent votes. In the second round of votes, 43,648,173 viewers registered their votes to decide the next of eliminations on the show.

In this round, ten contestants from the K, C, and J groups will be eliminated from the 54 contestants who are left. In other words, 30 girls were eliminated in the latest episode, but three contestants will be able to remain on the show through the masters' planet pass. Hence, 27 contestants will be able to make it to the next round.


The three top contestants from the K group were Kim Chae Yeon, Choi Yu Jin, and Kim Da Yeon. From the J group, Kawaguchi Yurina, Sakamoto Mashiro, and Ezaki Hikaru. From the C group, the top three were Shen Xiaoting, Su Ruiqi, and Huang Xingqiao.
From the K group, Choi Ye Young, Kim Do Ah, Jeong Ji Yoon, Lee Chae Yun, Huh Ji Won, An Jeong Min, Lee Hye Won, Yoon Jia, and Kim Hye Rim were eliminated. From the C-Group, Wang Ya Le, Kiang Jiao, Yang Zige, Leung Cheuk Ying, Li Yiman, Hsu Nien Tzu, Wu Tammy, Chia Yi, and Zhang Luo Fei were disqualified. From the J-Group Kuwahara Ayana, Sakurai Miu, Kubo Reina, Sakamoto Shihona, Yamauchi Moana, Fujimoto Ayaka, Arai Risako, Shima Moka, and Hayase Hana were eliminated.
However, with the planet passes from the judges, three contestants were saved from the eliminations. Contestants Zhou Xinyu, Kamimoto Kotone, and Ki Suyeon were allowed to go to the next round.

In the coming third round, there will only be 17 contestants who will be allowed to enter the next round. In addition, there will be no limit to who will be eliminated from the K, C, and J groups for only the top 17, regardless of their group, will make it to the next round. Also, the judges will be given only one planet pass that will save only one contestant. Therefore only 18 girls in total will be given a chance to compete to debut as the final girl group from 'Girls Planet 999.'