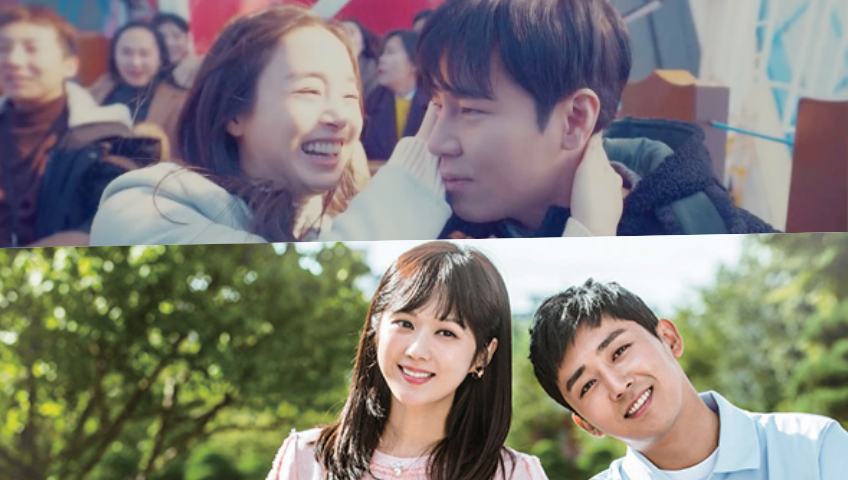 Aside from their acting prowess, Korean actresses are known for their eternal beauty. Fans who have seen the early years of now-veteran stars would agree that they do not seem to age a day. Even if they portray the younger version of their own roles in a K-drama, it would still be pretty convincing.
Here are five women who have flexed their duality in one series by playing both student and mom versions of their characters.
Jang Nara (Go Back Couple)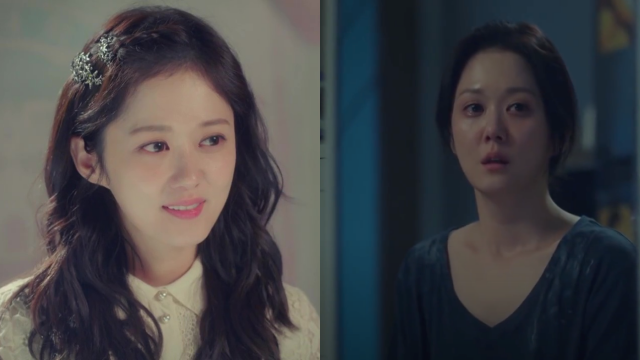 In this internationally-aired 2017 miniseries Go Back Couple, the seasoned actress portrayed both 38-year-old and 20-year-old Ma Jin Joo, who was suddenly transported back to her university life along with her husband Choi Ban Do (Son Ho-jun). With their marriage falling apart, they take the chance to fix their paths and redo the choices they made in the past. Jang Nara's execution of a mom/housewife who has lost her self-worth over time and a young, charming student is so believable that you'll be confused which of the two is closer to her age in real life.
Kim Tae Hee (Hi Bye, Mama)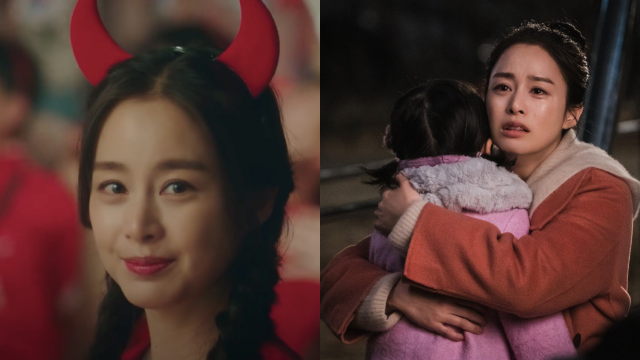 South Korea's goddess of immortal beauty makes a comeback after five years. She marked 2020 with Hi Bye, Mama, in which she took on the role of a ghost who was offered an opportunity to become human again if she successfully reclaims her "place" within 49 days. The story mostly takes place in the present, where Cha Yu-ri (Kim Tae Hee) is already a 37-year-old [dead] mom to Seo-woo (Seo Woo-jin) and wife to Cho Gang Hwa (Lee Kyu Hyung), but a painfully sweet montage in the first episode and some flashbacks also reveal her 24-year-old self, when she first met the love of her life. Kim Tae Hee showcased exceptional acting flair from exuding early 20s innocence to maturing as a parent.
Song Ji Hyo (Was It Love)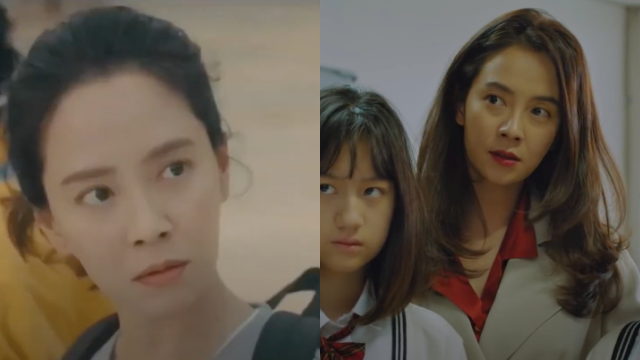 From variety shows to television series, Song Ji Hyo never fails to bring her A-game. The 2020 JTBC rom-com drama Was It Love unveiled her as Noh Ae-Jeong, a fierce single mother who has raised her child for fourteen years and is also a passionate film producer. In an unexpected turn of events, she runs into four men who are either currently or formerly relevant in her life. While she completely perfected the strong independent woman vibe as a thirty-something, scenes recalling Ae-Jeong's past saw her credibly playing a Hankuk University student with a youthful disposition and big dreams.
Choi Ji-woo (Second 20s)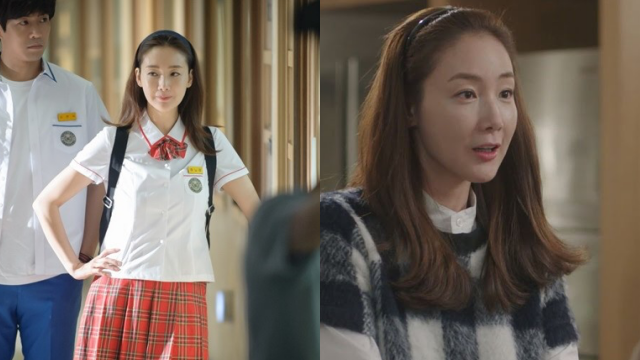 Unlike the previously mentioned works, Second 20s does not involve any time travel or throwback clips to display this Hallyu royalty's versatility. Here, she is Ha No-ra, a 38-year-old whose life has been fully devoted to homemaking and motherhood for the past two decades. Now facing a divorce, she decides to secretly enroll in college to redeem the time she missed when she got pregnant as a teenager. At home, she is a parent to Kim Min-soo (Kim Min-Jae); at school, she is the persistent freshman who tries to maximize every bit of the experience. Being an ajumma, Choi Ji-woo turns heads at every class she enters, but frankly, her ageless beauty and childlike personality could easily compete with that of her classmates.
Kim Hee Sun (Angry Mom)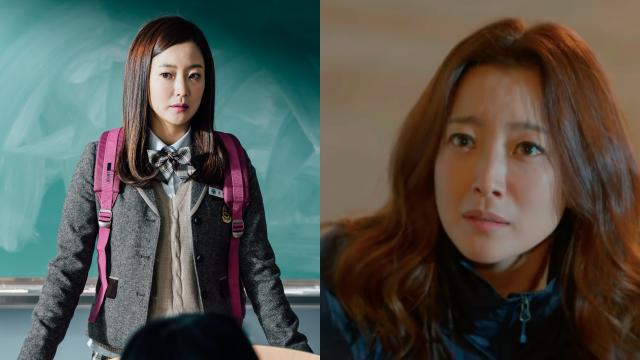 2015 drama Angry Mom has given us one of Kim Hee Sun's best performances. The veteran star portrays Jo Kang-Ja, a protective mom to her seemingly cold daughter Oh Ah-ran (Kim Yoo-Jung). When Kang-ja discovers that her child is being bullied at school, she decides to confront matters herself by enrolling as a pretend high school student in the same class with the name Jo Bang-wool. Along the way, a larger scale of issues within the system comes to light. As interesting as it sounds, the plot might sound quite illogical, because, how could a 34-year-old go unnoticed in a sea of teenagers? But Kim Hee Sun magnificently shuts down all doubts when she slips into the uniform and pulls off the undercover flawlessly.