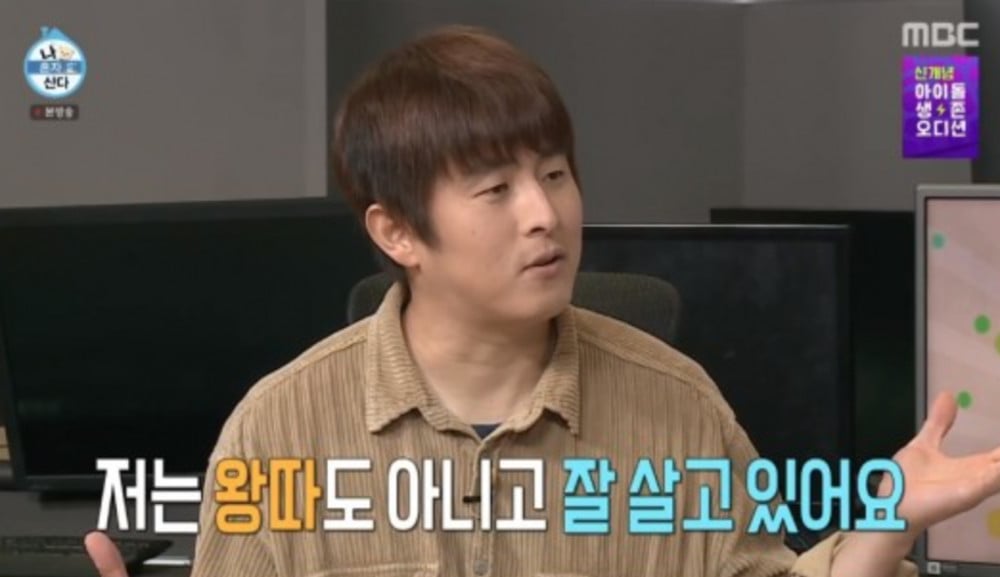 Kian84 personally spoke up about the recent bullying controversy on MBC's 'I Live Alone.' Kian84 explained that he is not being bullied by the producers or the cast members of 'I Live Alone.'
On the episode of MBC's 'I Live Alone' that aired on September 24, Kian84 began the opening by complimenting Jun Hyun Moo. Kian84 explained, "What I still don't understand is that Jun Hyun Moo is a kind person. He does a lot of kind work but he still gets slandered a lot."

Kian84 continued to say, "I wasn't bullied nor am I being bullied. I am living well. I am living wealthy and well. I want 'I Live Alone' to continue to do well."

Earlier, the preview of the new episode that aired on September 18 showed Jun Hyun Moo leading a bazaar fair. In the preview, many celebrities joined the fair that was led by Jun Hyun Moo. Many netizens thought this was a heavy contrast to the party Kian84 had in the episode that aired back on August 13th.

In that episode, Jun Hyun Moo led Kian84 on with the idea that they were going on a trip with the show's 'Rainbow Club' members, to throw Kian84 an 'end of deadlines' party after he wrapped up his ten-year-long webtoon series. After Kian84 arrived with Jun Hyun Moo in the countryside, he was full of excitement and expressed how much he had prepared for this day by pulling out several T-shirts that he had printed with the members' names on.
Before this, Kian84 was told by the production crew and Jun Hyun Moo that SHINee's Key, actor Sung Hoon, and the other 'Rainbow Club' members would be joining him on the trip with his celebratory event as the main focus.
However, Jun Hyun Moo later revealed disappointing news: none of the members were coming. The production team and cast members did not inform Kian84 that no one else would be attending the trip to celebrate him, until after Jun Hyun Moo said he had 'a surprise' for Kian84. At the news, Kian84 could not hide his huge disappointment and Jun Hyun Moo, as well as the cast members who were watching the recording together, were taken back by how disappointed Kian84 became.

During that time, the production team explained that the cast will not join Kian84's 'end of deadlines' party due to social distancing guidelines. Many netizens criticized that the producer's prank was a form of bullying and expressed their disappointment. Many netizens were reminded of the bullying as they commented, "Why wasn't the social distancing rule applied to Jun Hyun Moo's Bazaar fair event?" "Is the social distancing rule only applied to Kian84?" and "Kian84 was bullied by the production team seeing from this new preview."

It seems that Kian84 was aware of the controversy that surfaced again as many netizens brought up the bullying controversy from before. Therefore, he went on to personally state that he was not bullied during the opening of the episode that aired on September 24th.