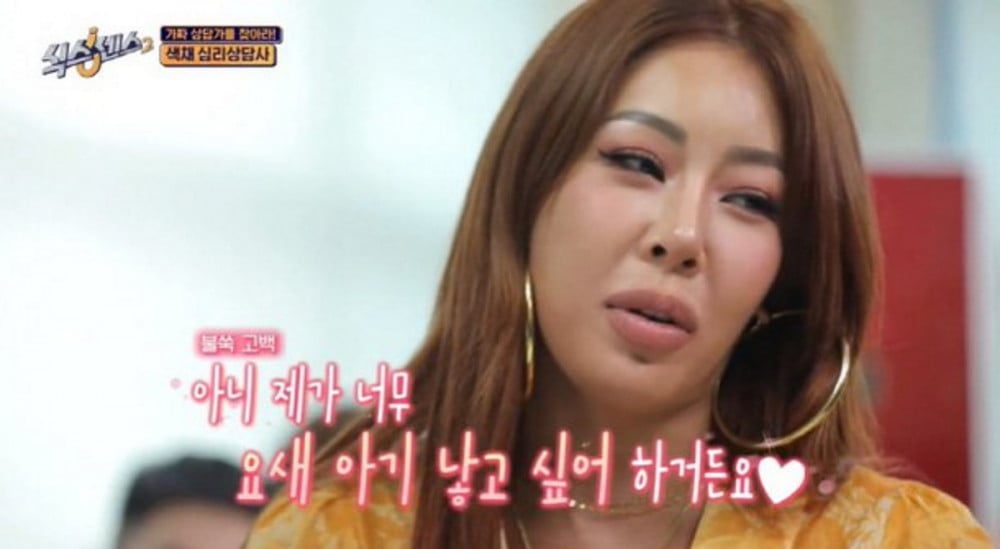 Jessi revealed she wants to start a family on 'Sixth Sense'.

On the September 3rd episode of the tvN variety show, Jessi sat down with a color psychology counselor, who analyzed her choice of the colors orange and coral. The counselor said, "Orange means appearance. It means you want to be recognized and loved. It also expresses your desire to be welcomed by someone. It's kind of like, 'I'm Jessi. Who are you guys?'" They continued, "She likes to take care of others. She has a good heart, and she's very feminine on the inside. She'd raise a child well. Coral is a motherly card. It's warm, mild, and soft."

Jessi then said, "Wait a minute? It means I'm good at raising children? I'd raise them well. I really want to have a baby. I want to have about 3 children." She continued, "I made money doing music and gained popularity, but it doesn't matter. I wasn't happy. What I wanted and dream of is a family."

Stay tuned for updates on Jessi.