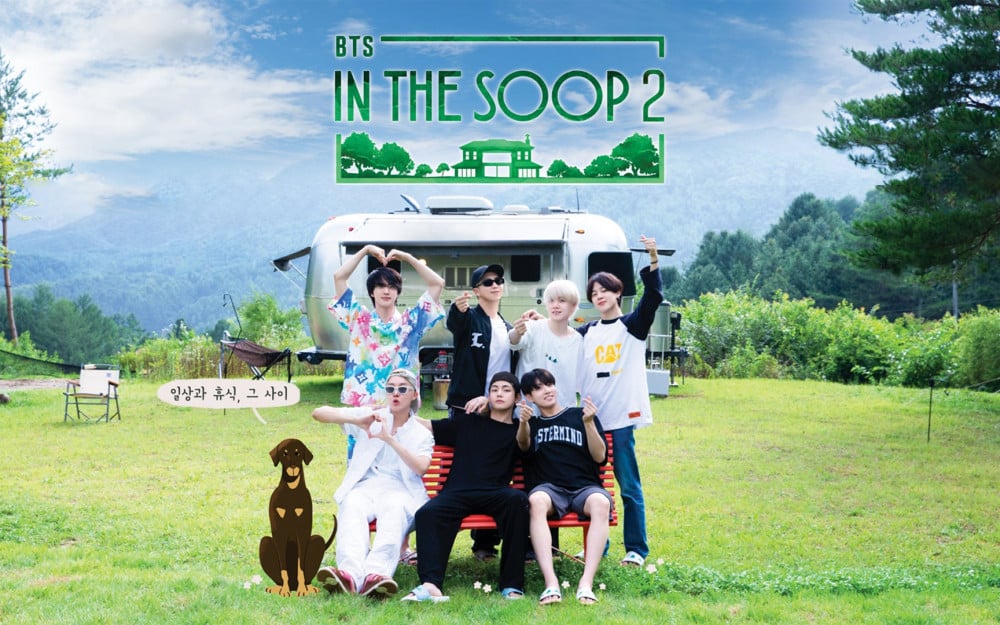 It was confirmed that HYBE purchased the film location for 'BTS In The SOOP' season 2 for 1.295 billion KRW (1.1 million USD). Located in Pyeongchang-gun, Gangwon-do, the area is surrounded by mountains and trees.

'BTS in the Soop' is a reality show starring BTS and has been co-produced by JTBC and HYBE. The first season of the show aired on the JTBC channel and the global fan platform Weverse. 'BTS in the Soop' brought a calm vacation for the global K-pop boy group while it gifted fans with the chance to watch the BTS members being in nature and completely relaxing. Season 1 received much love from BTS fans as the members shared with them the things they would do in their free time. Season 2 of this popular show will air this coming October.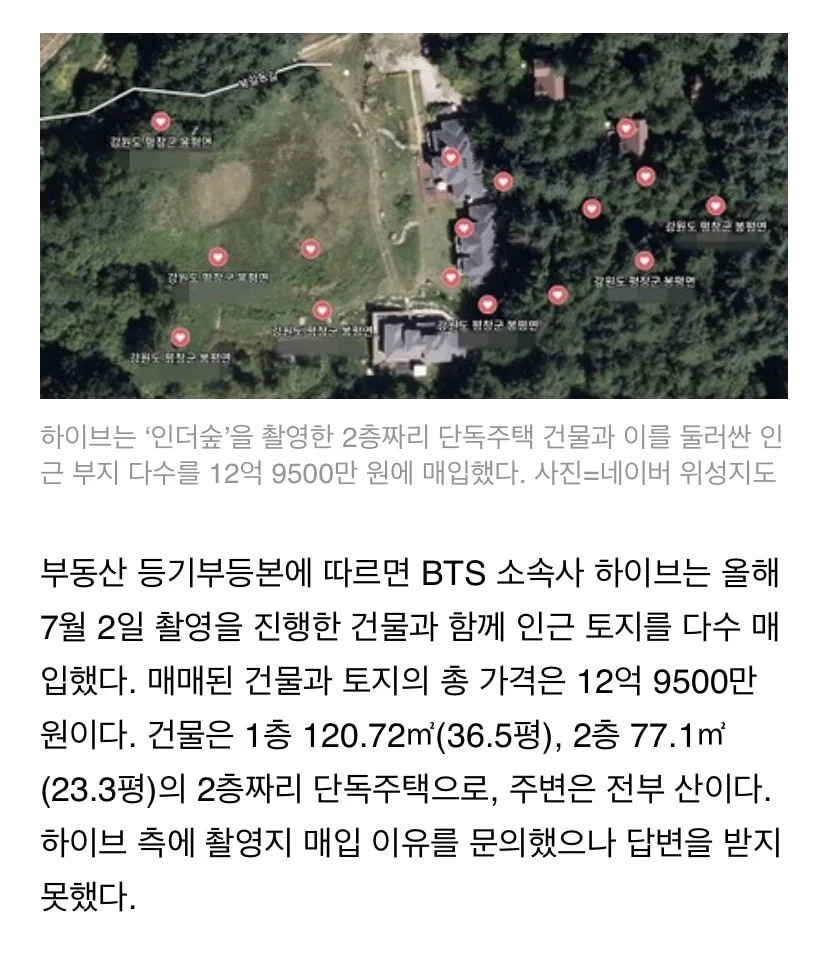 According to a copy of the real estate register, BTS agency's HYBE purchased a number of nearby land along with the buildings that were filmed on July 2 this year. The total price of buildings and land is 1.295 billion KRW. The main building is a two-story detached house with 120.72㎡ (36.5 pyeong/1,300 square feet) on the first floor and 77.1㎡ (23.3 pyeong/830 square feet) on the second floor and the surrounding area is all mountains.

There are various speculations among fans in regards to why the agency purchased the land. Some analysts say that this place will also be utilized as a tourist destination. Many expect this location to be used as a unique tourist destination for fans in Korea and overseas.
Netizens couldn't help but express how impressed they were with the scale of this project as they commented, "Oh wow the venue can be used as a tourist attraction after the show," "I know for a 100% they will rent it out as tourist attractions," "I wonder how much they will rent it out for," and "I wonder if the location can be disclosed now, lol."