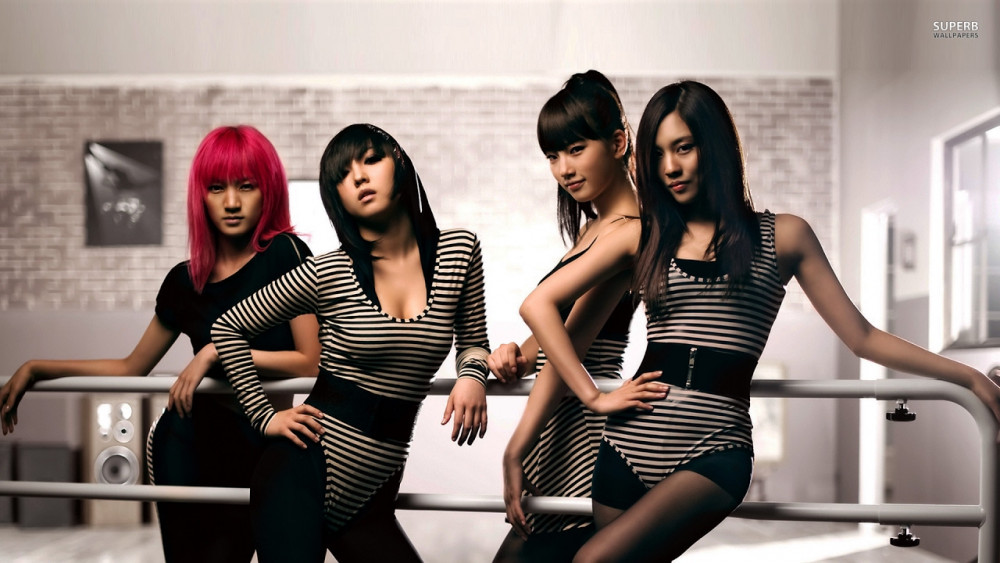 Welcome to the memory lane of the K-pop industry, where we are taking a time machine back to 2010 - the beginning of a new decade. 2008 and 2009 were both highly successful years in K-POP, leaving a lot of pressure and burden for 2010. 2010, however, was a prime year as MANY artists saw their success.

Not only did many artists have great songs, but many groups also made their debut in 2010. Let's check out which rookie artists shined 2010 and made the year another musically phenomenal year!


CNBLUE - I'm A Loner
The long-awaited boy band, which included Jung Yong Hwa from "He is Beautiful," made their debut with the super-catchy "I'm A Loner." Because of the repetitive melody, it was extremely easy to catch onto, and fans were scatting and humming onto the song practically 24/7. Despite being a rookie artist, CNBLUE peaked high in the music charts, and this was only their beginning.



ZE:A - Mazeltov
Though ZE:A's debut was controversial due to their highly "unique" track, ZE:A still did make their entry into the music scene with this song. With lyrics making absolutely no sense, the song didn't perform as well as expected, but the song saw its light belatedly as Korean netizens have created this song to almost a meme (lyrics: Latin Girl, Mexican Girl, Korean Girl, Japan Girl). There are videos on YouTube with comments about this song and how ridiculous it is.



Girls' Day - Tilt My Head
These girls may not be how you remember them, but this was how they started. Originally a five-member group, Girls' Day debuted, but the public was more than disappointed with their debut track. Netizens would often compare the song to a children's song, but Girls' Day did receive attention for having such a unique song. Their music style did have to shift for commercial success, but we can never forget these five ladies either!



TEEN TOP - Clap
Teenagers Emoboys Emoticon Next Generation Talent Object Praise have made their debut! Wow, that's a mouthful. The highly anticipated group directed by Andy from Shinhwa made their hot debut with "Clap." People would praise Niel for his charismatic and sexy voice, and their performance was definitely top-notch. And this was only the beginning of their prime time.


Infinite - Come Back Again
Infinite also made their K-pop debut back in 2010 with "Come Back Again." Does anyone else remember their signature dance that captivated all the females' hearts back in 2010?


Sistar - Push Push
The summer of 2010 was roaring in South Korea, especially with the South Africa World Cup going on. The ladies of Sistar made it even summer as the official second-generation summer girl group as they debuted with "Push Push" (a.k.a, the unofficial baby delivery song). No one knew the impact that these four ladies would make in K-pop at the time.


9Muses - No Playboy
The model-concept 9Muses also made their debut back in 2010. The line-up does look significantly different from their final line-up before disbandment; however, these ladies were highly anticipated mainly because of such a different concept. Also, the song was written by JYP -- though the ladies didn't deliver too well.


miss A - Bad Girl Good Girl
Lastly, the charismatic ladies of miss A made their successful commercial debut in 2010. How successful were they? I mean 1) they had Suzy, but more importantly, 2) "Bad Girl Good Girl" is ranked at the #1 song on Melon from 2010. The song was also released in the summer, which means it had less time to accumulate performance on the charts. miss A beat other songs such as Girls' Generation's "Oh" and made their way up as the most popular song of that year.
Besides these lovely groups, there were other groups, such as F.CUZ, GP Basic, DMTN, BebeMignon, and more. Were there any groups that didn't make this list? What was your favorite rookie of 2010? Let us know in the comments below! Stay tuned for PART 2 of the 2010 K-POP series coming next week!