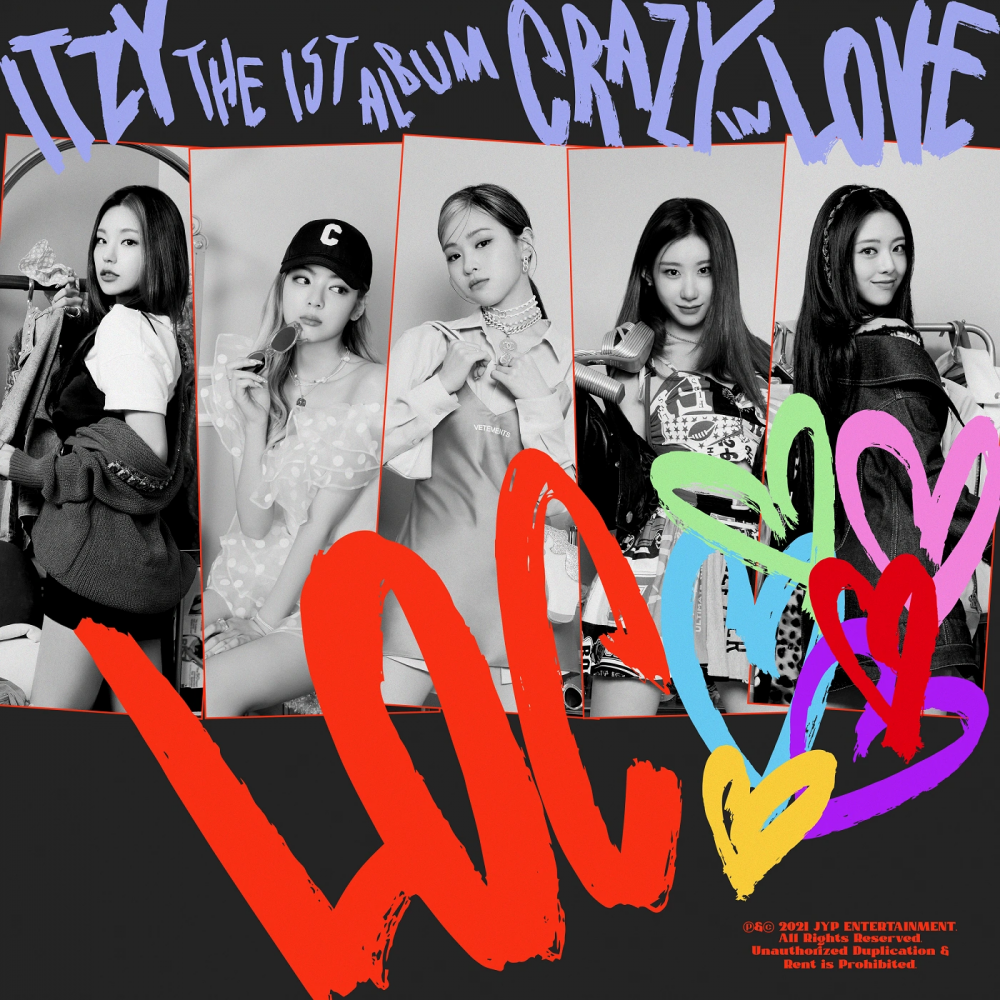 [This review reflects the opinions of the author and not necessarily those of allkpop.]
Track List:
1. LOCO
2. SWIPE
3. Sooo LUCKY
4. #Twenty
5. B[OO]M-BOXX
6. Gas Me Up
7. LOVE is
8. Chillin' Chillin'
9. Mirror
10. LOCO - English Ver.
11. DALLA DALLA (Inst.)
12. ICY (Inst.)
13. WANNABE (Inst.)
14. Not Shy (Inst.)
15. In the morning (Inst.)
16. LOCO (Inst.)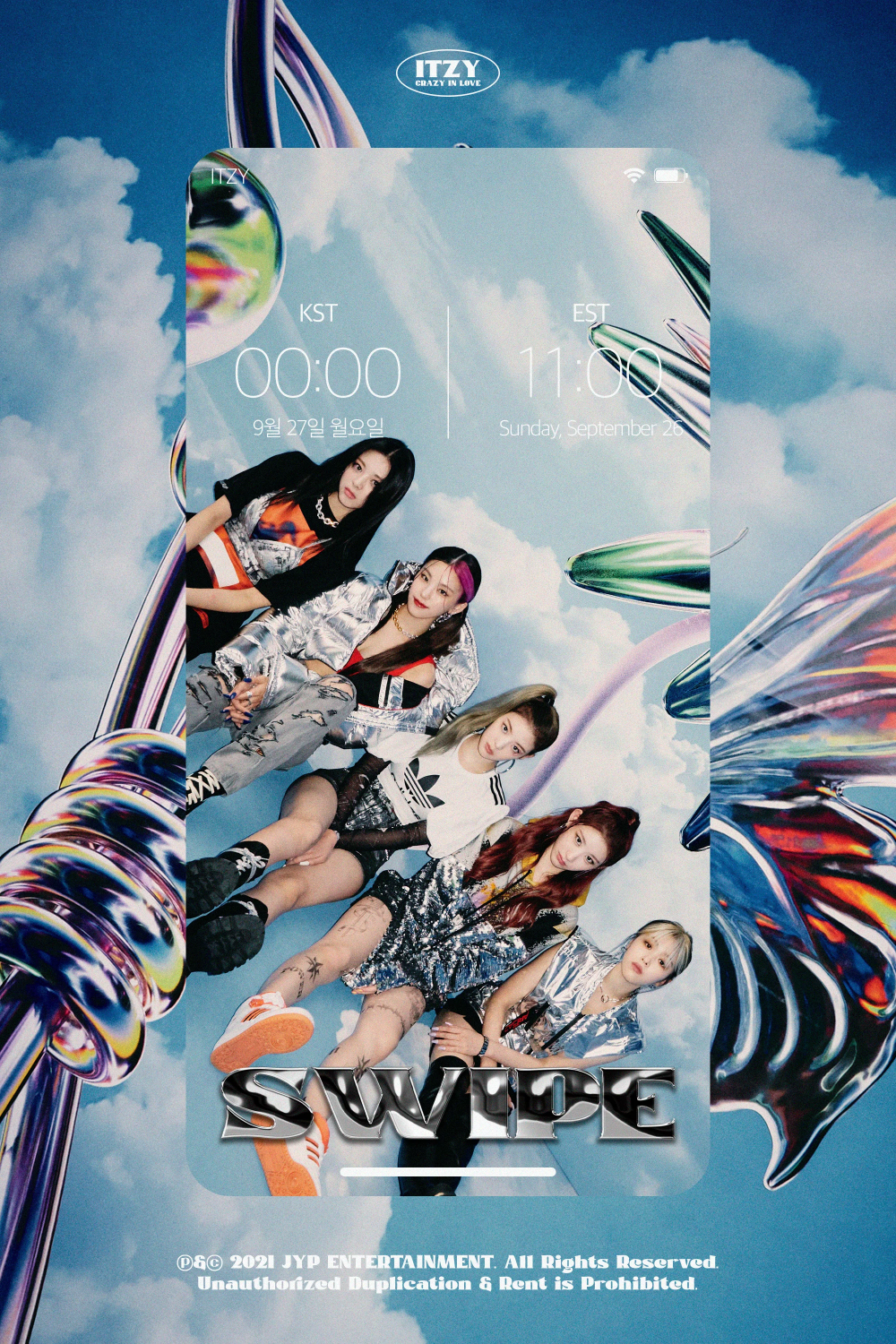 Everyone's favorite girl group, ITZY, has made a massive return with their latest album, Crazy In Love. With a whopping tracklist, the group brings a lot of new numbers to the table with this release. In addition to 9 new songs, the group has also offered us an English version of their latest title, "LOCO," as well as 6 instrumentals of all their previous titles.
"LOCO" is the album's lead title. Boasting the group's signature charisma, "LOCO" is high impact. Expressing the strong attraction that was felt in the style of Generation Z, ITZY is bringing in a new generation of music and idol.
"SWIPE" is a cool 808-heavy rap-style song. Retro clarinet and the concept of 'sending a warning message to a person who is crossing the line' brings this song home. The slightly off-putting chant mid-song is a little jarring, but the song is sleek and mature for the group.


Funky guitar and a booming bassline give a sweet concept for "Sooo LUCKY." A gentle and simple song about falling in love, the music is a bit cookie-cutter in concept and sound. "SWIPE" and "LOCO" both are much more unique in comparison.
"#Twenty" is the group's coming of age song. Sassy and self-assured, the song embodies the excitement of turning twenty. The song's spitfire rap and ultra interesting instrumental make this song one of the group's most interesting. "#Twenty" seems to happen in movements rather than sections.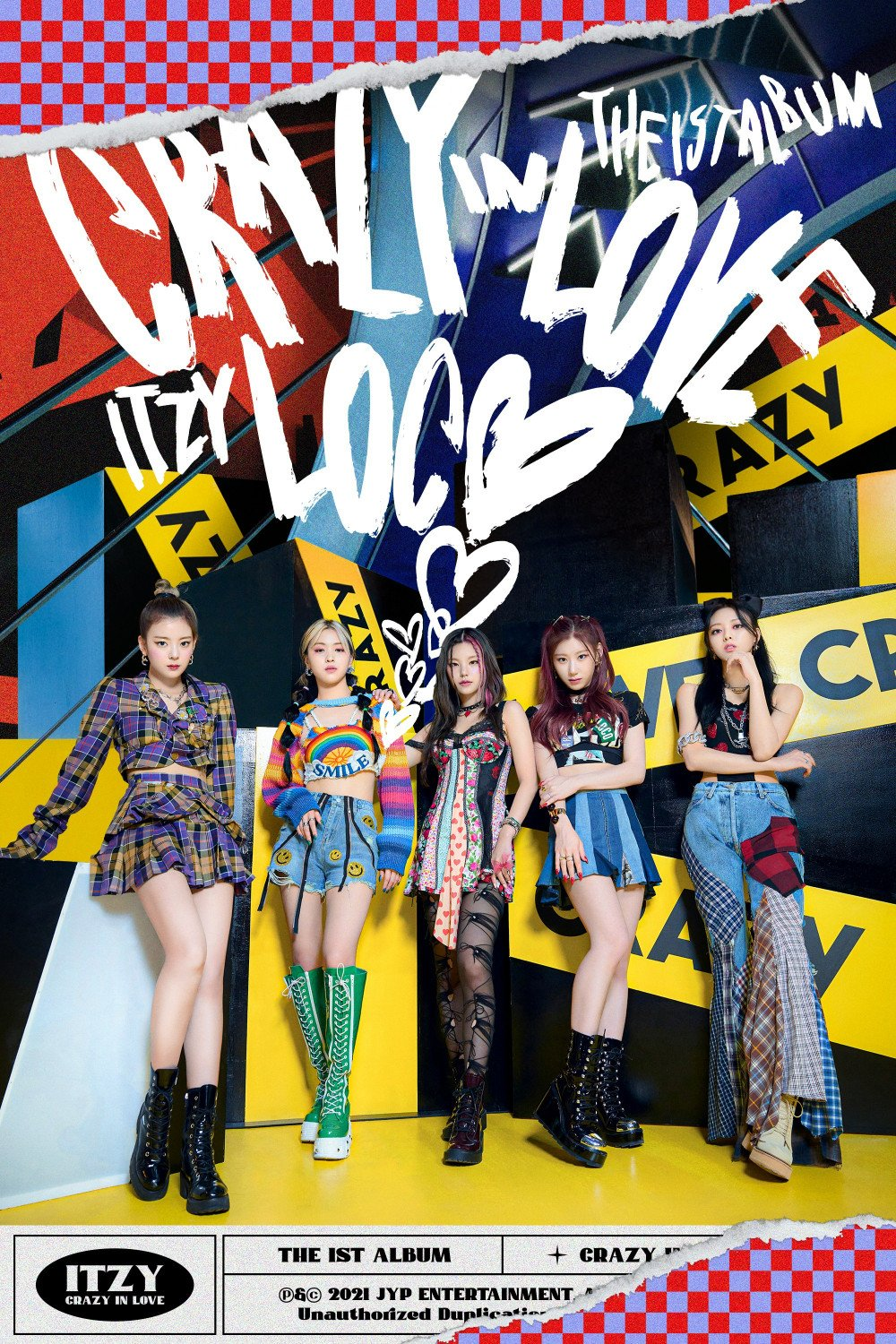 "B[OO]M-BOXX" has a booming bass beat that should capture my attention but vaguely reminds me of a song that I'd heard before. Again, the song doesn't quite capture my attention as some of the other intriguing songs on the tracklist.
"Gas Me Up" displays lyricism about the anxiousness of going on stage. A song that will likely grace many 'pump up' playlists, "Gas Me Up," is addicting. "LOVE is" is a modern pop song that describes the difficulty of complicated love. Rather than opt for a ballad, the group opts for a powerful display of their voices. A little on the corny side, "LOVE is" checks most boxes despite its predictability.
As we round out the album with two more tracks, "Chillin' Chillin'" and "Mirror," both songs bring a sweet message. "Chillin' Chillin'" describes a stray from the norm of ordinary daily life, and "Mirror" inspires listeners that they are good as they are. Both songs are wonderful and positive ways to conclude the album. "Mirror" is the only downtempo ballad of the album and the only song that pulls back the curtain on the group's abilities.

MV REVIEW
"LOCO" is an interesting MV concept that is as insane as the title suggests. Crazy big plush bunnies, colorful tractors, giant cat trees, and much more make this MV a hot mess. Before you say, "what? hot mess?", I'd like to argue that the MV is camp. There's a sort of overt gaudiness that makes "LOCO" addicting and intriguing, despite glaring signs that the MV would be offensive otherwise. Additionally, the members of ITZY are breathtakingly stunning, brimming with talent and oozing performance charisma. This powerhouse girl group continues to dominate the scene, and we love to see it.
MV SCORE:
MV Relevance…..10
MV Production…..10
MV Concept……..9
MV Score: 9.67
ALBUM SCORE:
Album Production…...8
Album Concept……...7
Tracklisting…………...8
Album Score: 7.67
Overall: 8.67