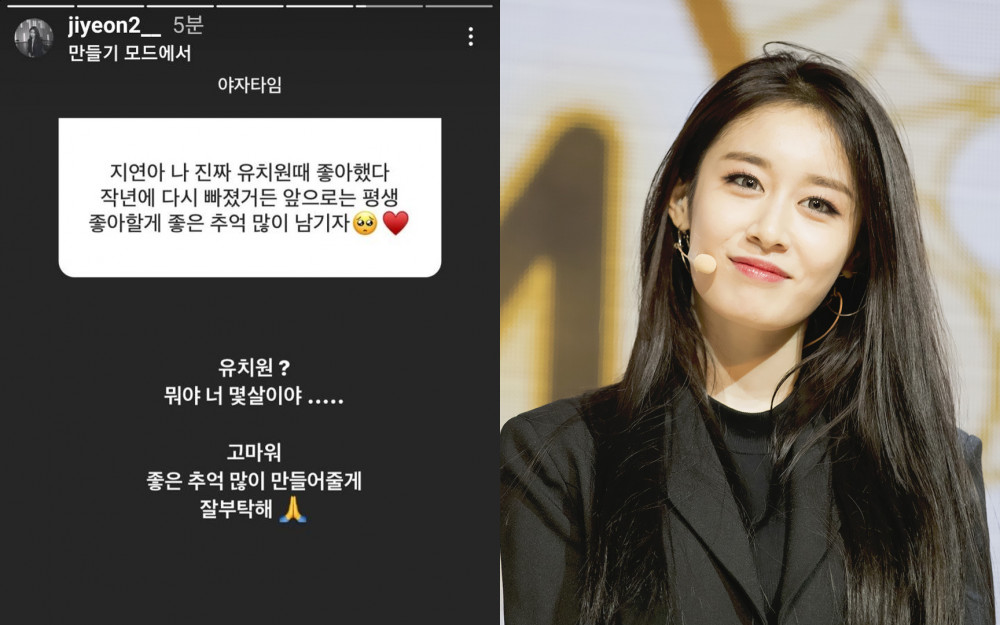 There is an online community post that is gaining much attention as one T-ara fan made a surprising confession to member Jiyeon.

Recently, a fan was seen making a cute confession to the T-ara member on Instagram story. The fan wrote to Jiyeon, "Jiyeon, I really liked you when I was in kindergarten. I started liking you again last year, so, I'll like you for the rest of my life. Let's leave good memories." In response, Jiyeon wrote, "Kindergarten? what? how old are you.....? Thank you. let's make a lot of good memories."

The netizen who created the online community post explained, "It's shocking enough if someone was a T-ara fan when they were in elementary school but this person was a fan since kindergarten. It's been 12 years since T-ara debuted which means this fan is 16-19 years of age. That's not too young."