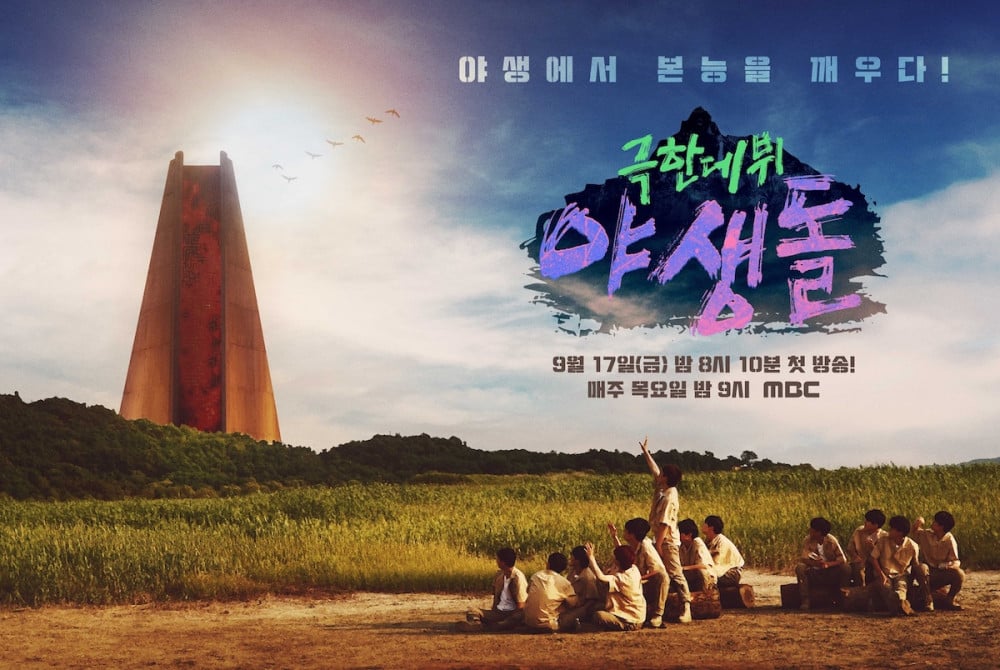 MBC's brand new idol survival program 'Extreme Debut: Wild Idol' will be coming to greet viewers right before the Chuseok holidays, on September 17 at 8:10 PM KST!
A unique new idol survival format combining outdoor variety with competition, 'Extreme Debut: Wild Idol' tells the stories of 45 aspiring K-Pop stars who will be placed in a rigorous boot camp. There, contestants must not only showcase their singing, rapping, or dancing skills, but also their abilities to survive and thrive in extreme situations.
'Extreme Debut: Wild Idol' will be hosted by Kim Jong Kook and Cha Tae Hyun, with actresses, Lee Sun Bin, Lee Hyun Yi, INFINITE's Sunggyu and Brave Girls's Yujeong serving as panelists. Top stars representing various music genres including Tiger JK, Bizzy, Lia Kim, Nell's Kim Jong Wan, and more will be working with the idol contestants as mentors.
Meanwhile, the first episode of MBC's 'Extreme Debut: Wild Idol' will air as a Chuseok weekend special on Friday, September 17. Afterward, viewers can catch the program airing every Thursdays at 8 PM KST beginning on September 23.
Will you be watching this unique new idol competition?