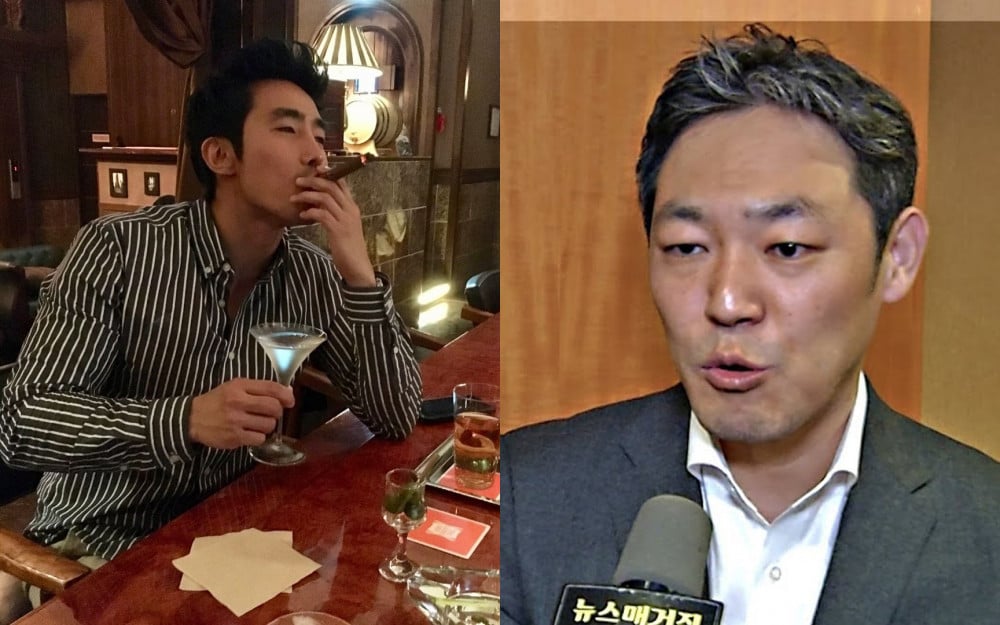 YouTuber Lieutenant Ken Rhee wrote a lengthy verbal attack against Garo Sero Institute's Kim Yong Ho.
On August 23, LT Ken Rhee wrote on his Instagram saying, "Yong Ho, are you having a hard time? Why are you crying like a XX?"

Ken Rhee continued to write, "You're a wreck because you're a weak XX. You are stressed because of your inferiority complex due to failure. You failed as a reporter, you failed in business, you're a disguisting trash to your wife now, and a XX father to your daughter."

Ken Rhee then continued to mention the death of actress Oh In Hye and wrote, "You lied saying that my girlfriend died because of me right? When do you think you can hide the situation with Oh In Hye? The truth will be eventually revealed."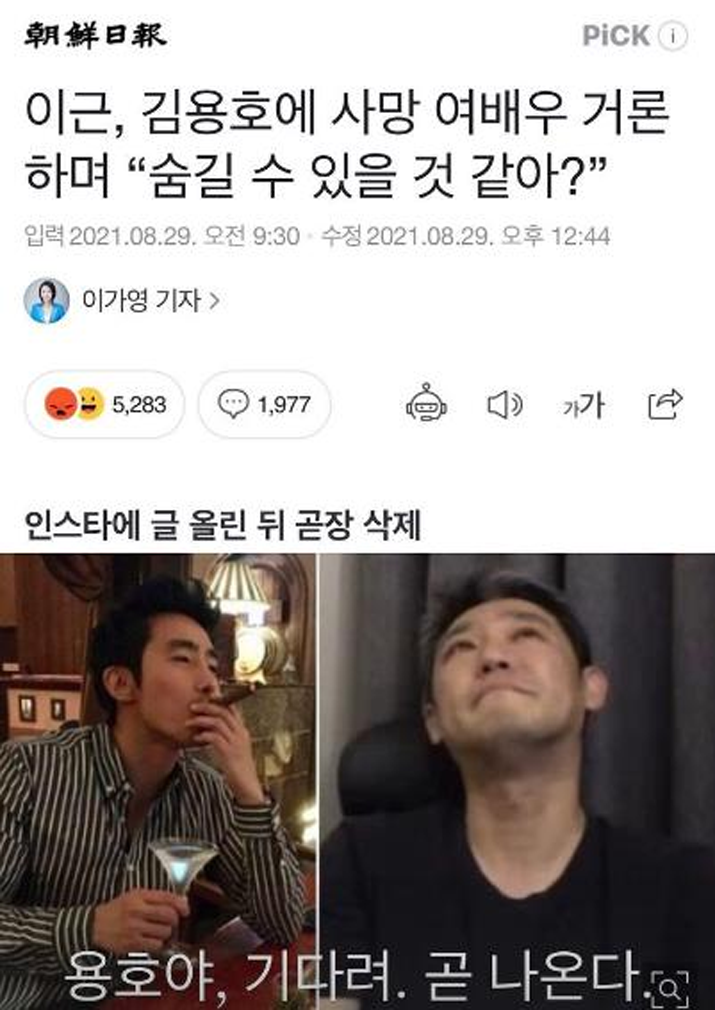 He went on saying, "You're a failure. A PIECE OF S***. You went to the room salons for 15 years but all the women looked down on you. You're a failure. You said you were a monster but you're a parasite."

Soon after Ken Rhee posted this lengthy attack on Kim Yong Ho, he deleted his statement about actress Oh In Hye's death. Ken Rhee wrote the post soon after Kim Yong Ho uploaded the video saying that he will no longer upload videos on YouTube. The reporter explained that he was ashamed of himself during the video as he has become too arrogant and a monster.

However, netizens speculated that the real reason Kim Yong Ho "retired" from YouTube is that a recording of the reporter at a room salon was about to be released. In addition, Ken Rhee also stated that Kim Yong Ho's wife finds the troubled reporter to be disgusting because of his room salon habits.