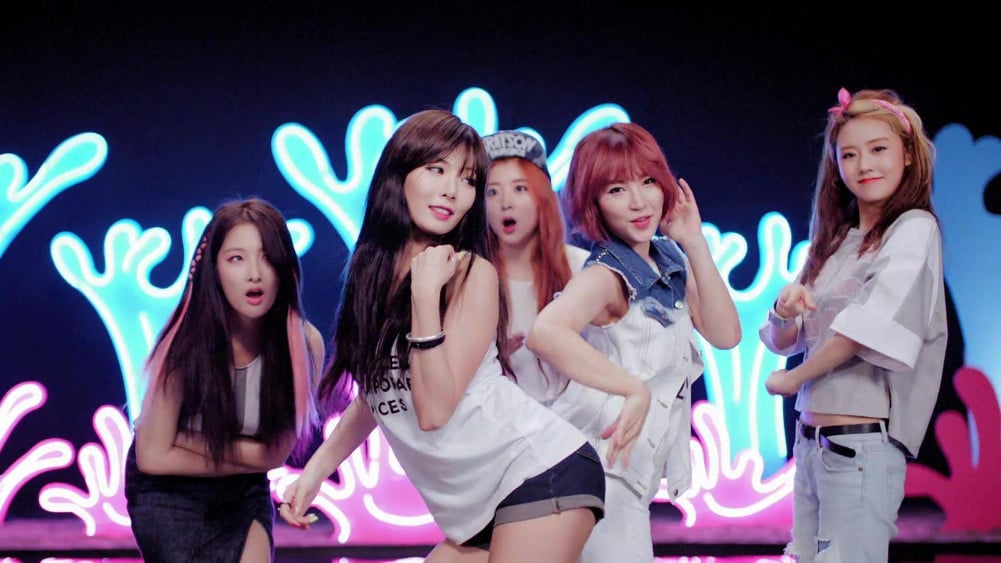 Today, we look back at an incredible legendary third generation girl group who can capture you in just four minutes, 4minute.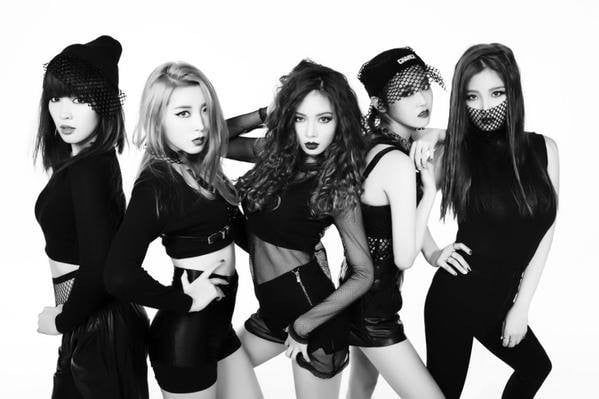 I can't believe it's already been five years since their disbandment, and fans are always missing the charismatic members together. It's difficult to see the former members active these days, with the exception of HyunA. They were definitely prima donnas during their time, and it's sad to see them not able to promote as a group anymore. Let's take a look back and see their traces and footsteps in the K-pop world.

2009: HOT DEBUT with Hot Issue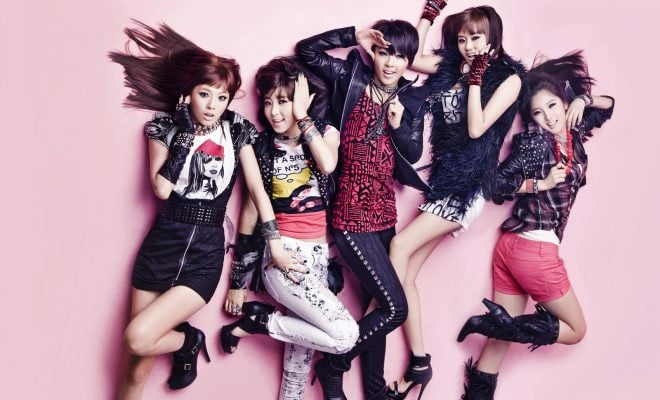 The public was already super excited after learning that Wonder Girls' former member HyunA would be re-debuting in Cube Entertainment's newest girl group. Cube was also a close labelmate with JYP at the time, so fans were even more excited. In the hot summer of 2009, 4minute made their debut with "Hot Issue." The song immediately rose to the top of the charts, and 4minute was deemed one of the hottest rookies in the summer of 2009.

This song can be considered 4minute's most iconic song, as it reveals their identity with the girl crush concept. A popular parody is Song Jihyo's version of Hot Issue, which blew up on Family Outing.
Comeback with MUZIK & What a Girl Wants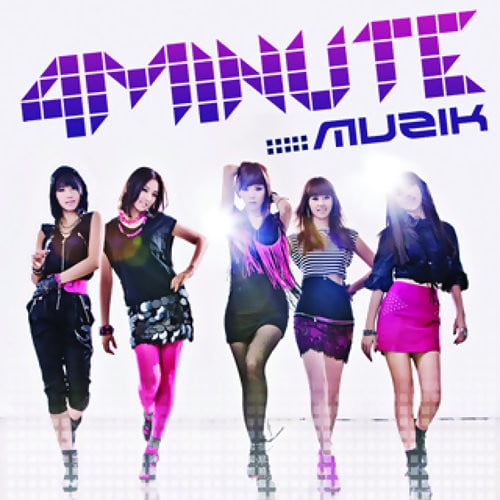 In just four months, 4minute returned with "MUZIK," portraying an even stronger concept than "Hot Issue." Jiyoon's eyes have been covered with sunglasses from her debut until now, and she finally revealed her full self through "MUZIK" promotions.


The song was very successful, and 4minute was on their way to stardom. 4minute was also able to snatch their first #1 on a music show -- a terrific feat for a rookie! They continued by promoting their second track, "What a Girl Wants," but did not perform well at all, and promotions ended shortly.


2010: HuH? & I MY ME MINE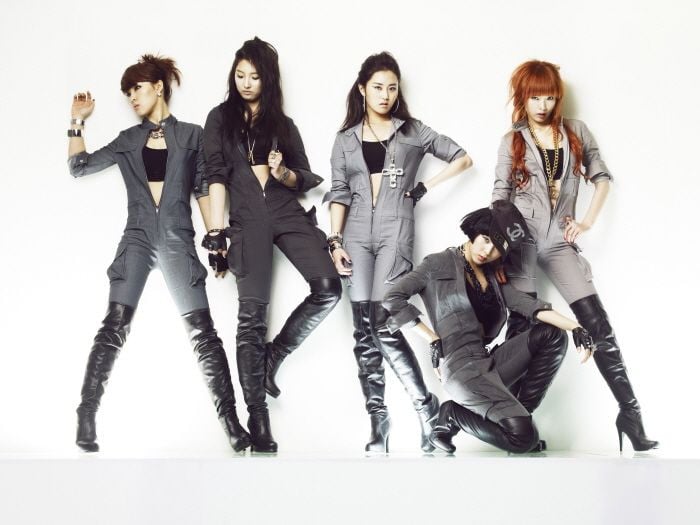 4minute returned in May 2010 with the title track "HuH?" and though the song showed a good response, the comeback timing was not good at all. Super Junior, Wonder Girls, SS501, CNBLUE, Davichi, and IU were all simultaneously promoting at this time. Some netizens also claim that the song didn't have much of an impact to compete with the songs in the market.
Without being able to achieve a win, 4minute continued promotions with I MY ME MINE and began promotions in Japan.
2011: Mirror, Mirror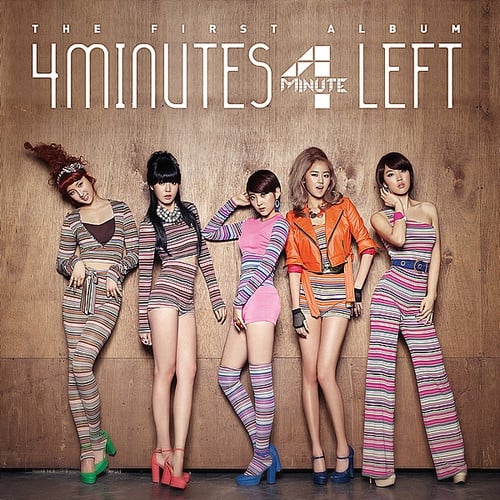 A year later, 4minute returned in 2011 with their first full-length studio album, "4minutes Left." The title track "Mirror, Mirror" was very catchy but had to go through a choreography change due to bans from broadcasting stations. The song itself performed pretty well, earning the group their first M! Countdown win.
Not only that, but another track, "Heart to Heart," also received a great response. This song was typically performed at the comeback stage, and they even got to promote it as the follow-up track.
2012: Volume Up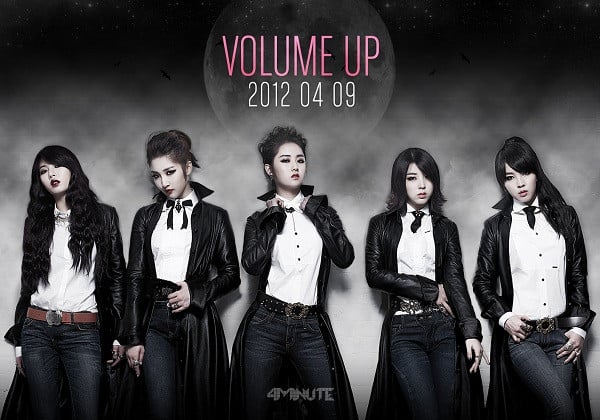 4minute naturally began a pattern of making a comeback roughly every year, and 4minute was one of the few groups that only released one album per year (with the exception of 2010 & 2011). 4minute signaled yet another fierce track in the spring of 2012 and returned with the legendary "Volume Up."
"Volume Up" was generally well-received by the audience, but 4minute was competing with fellow rising star Sistar, and Sistar's "Alone" was so fresh and unique that Sistar would be taking the #1's. The group was not able to take home any wins for this album.

2013: Breakthrough with "What's Your Name?"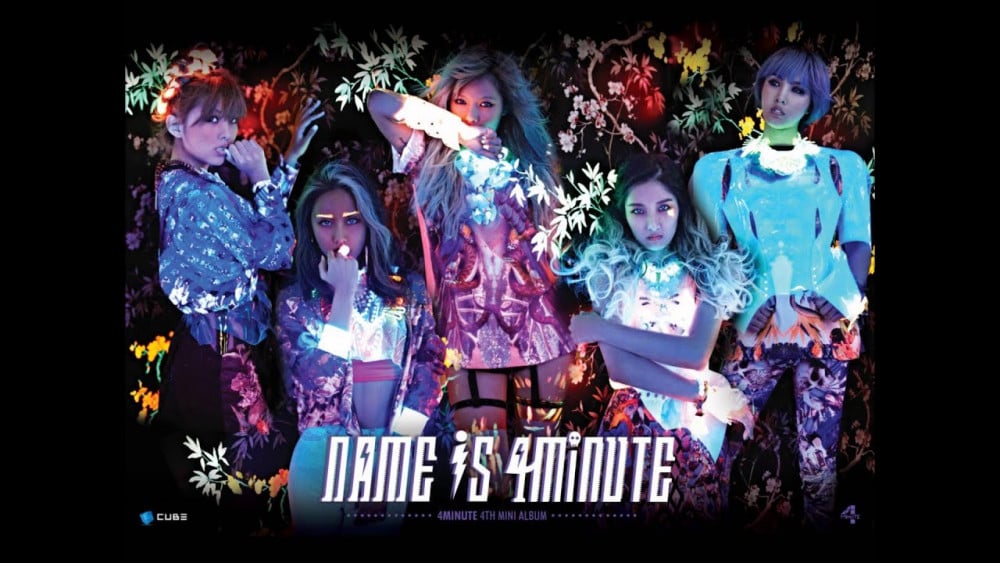 I don't know if breakthrough would be the right expression because 4minute was already a top-tier girl group, but it helped them surpass that threshold they weren't able to pass. 4minute began the year with 2YOON promotions, with the main & lead vocalists Gayoon & Jiyoon.
4minute returned on April 26th, 2013, with their fourth mini-album, "What's Your Name?" The promotion period overlapped with rivals Secret, T-ara, PSY, and even legendary Cho Yong Pil. Despite the wide competition, 4minute was able to take home a whopping SEVEN wins with this song -- 2 at M! Countdown, 3 at Show Champion & 2 at SBS Inkigayo. The song itself was in peak positions on the charts even after its release, and it could be seen as 4minute's best performing single to date.

4minute continued promotions with "Is It Poppin?" as a summer track, and 4minute was able to wrap up a successful 2013 in group promotions!
2014: Whatcha Doin' Today?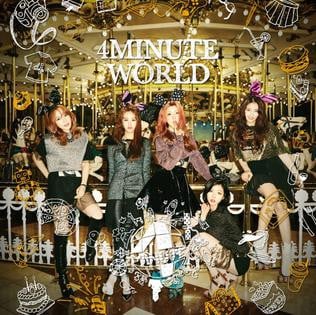 4minute attempted to continue their unique concept of asking a question in their title track name, and they returned with "Whatcha Doin' Today?" in March 2014.
Unfortunately, the public did not see the hype in this song, and the song did not perform as well. That concluded 4minute's group promotions for the year.
2015: Crazy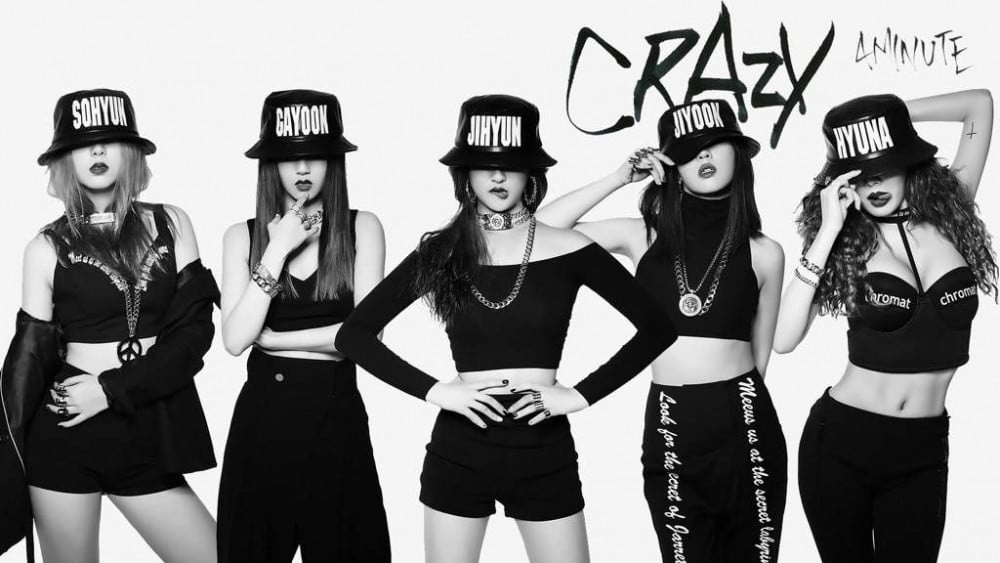 After a relatively quiet 2014, 4minute returned to the K-pop scene in 2015 with "Crazy." This song had good reception as many claimed that it really suited 4minute's concept. The strong and aggressive yet sexy concept worked well, and this song indeed was a BOP to jam out to.

This song performed better than the previous year's track, and the group focused on solo activities for the remainder of the year.
2016: Hate & Disbandment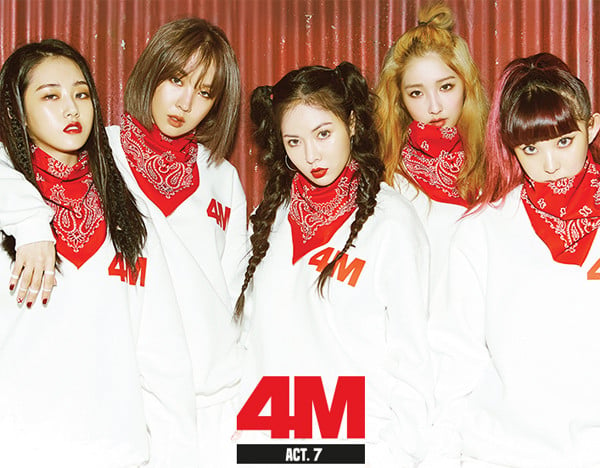 It seems that 4minute usually follows a pattern of copying the previous year's concept if it was successful. The group was nearing their contract expiration date, and the fans were nervous as well. Members stated that it would widely depend on this album's track. Many were hopeful as the group collaborated with Skrillex to produce this track.
The song, however, does not do as well as expected (though it is a bop), and it eventually becomes the last album that the group released. The group disbanded in June of 2016, and all but Hyuna left Cube Entertainment (though HyunA is no longer with Cube now). The girls are all on their own paths, and it seems that Hyuna & Jiyoon are the only ones still pursuing a singing career.
Though we can't see 4minute anymore as an entire group, they will be forever remembered as one of the most charismatic girl-crush girl groups of the third-generation k-pop era. What was your favorite 4minute song to jam out to? Let us know in the comments below!