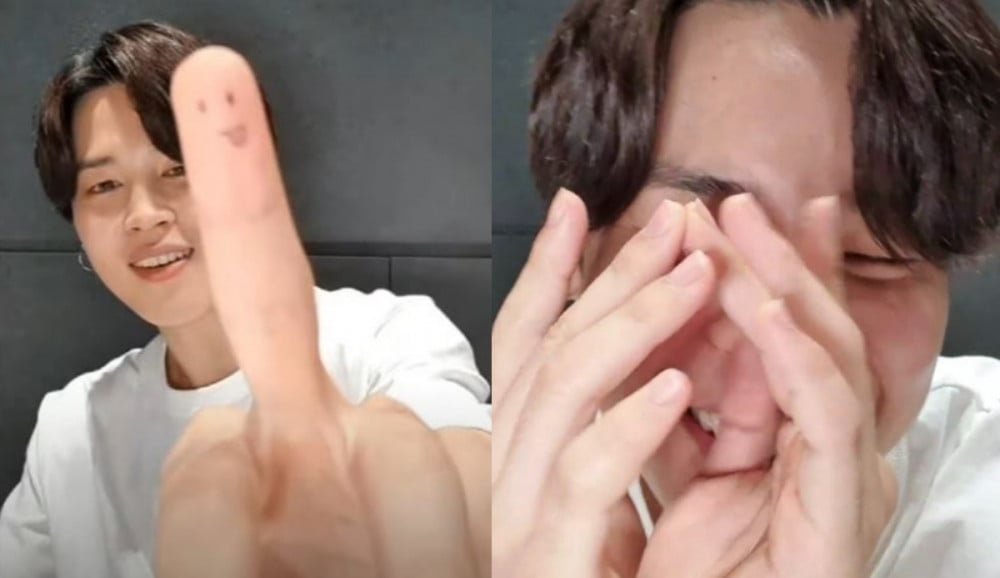 BTS's Jimin caused fans to laugh out loud, after making a cute mistake during his recent live broadcast, through VLive.
On August 30 KST, BTS's Jimin turned on a surprise live broadcast, through VLive. During his live, he showed fans his fingers one by one, where he had drawn cute little faces on them. Then, Jimin brought up his middle finger to the camera, before quickly becoming flustered and apologizing profusely for his mistake. Fans thought this mistake, as well as Jimin's flustered response, was adorable and this moment from Jimin's live broadcast soon spread across social media and online community forums.
On one popular online community forum, one netizen created a post titled, "Park Jimin's middle finger is so cute, I fainted Loll." Several screenshots of Jimin mistakenly putting up his middle finger and then getting flustered were also posted.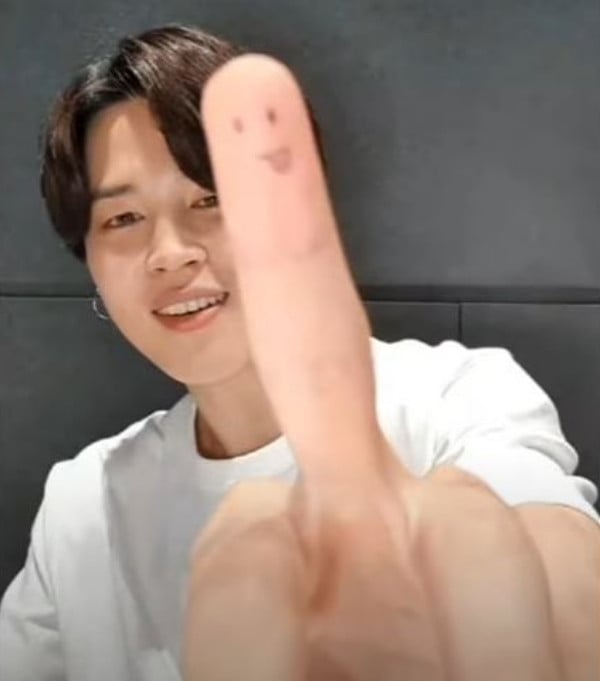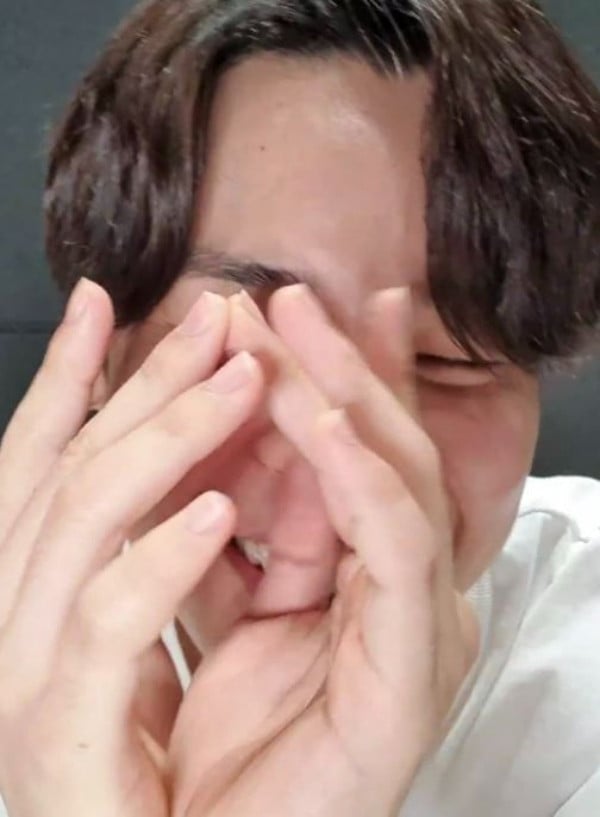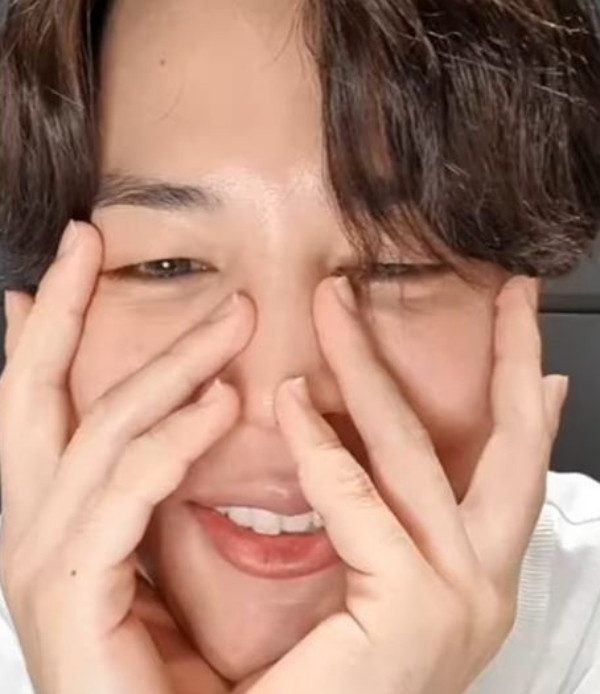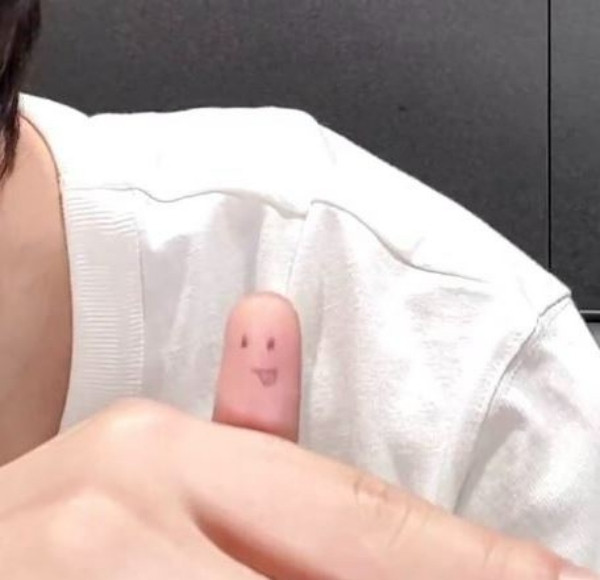 In response, some of the netizens' comments included:
"But why is he so cute?"

"Seeing how he talks, I can feel that he is a very cautious and kind person."

"So cute Lolllll."

"Jimin, I love you <3"

"I was wondering what he was doing when he only showed the top of his head, but he was scribbling on his fingers...so cute."

"Come to us often, Jimin."

"I like him so much."

"Lolll yesterday I laughed so hard Lolll So cute!!!"

"Cutee. Jimin is cute too, but his fingers were all so cute Lolll."

"Ahhh Jimin looks best with black hair..."

"I can't believe I was able to see Jimin getting flustered and his face turning red, live Lolllll His middle finger that he unintentionally lifted though, Lolll."