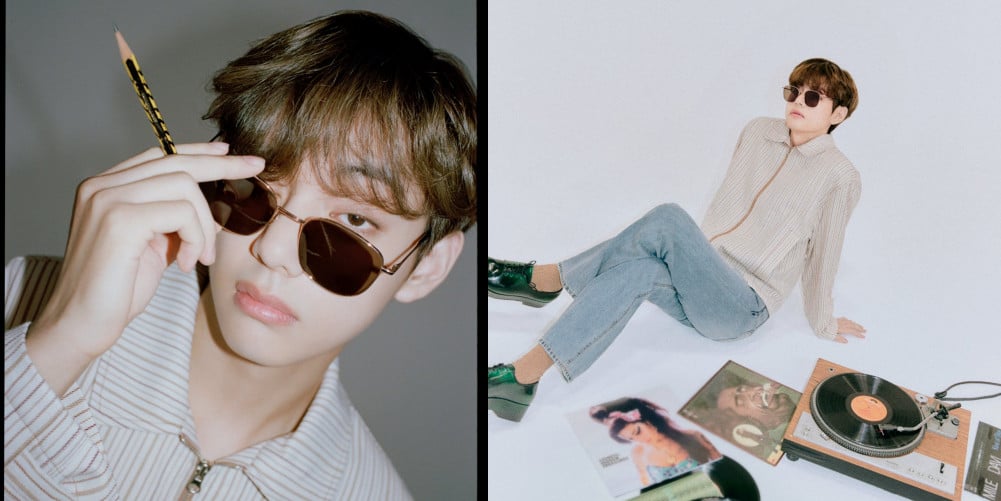 Weverse Magazine has been dropping interviews with each BTS member and today it was V's interview.
Starting from his alluring pictures and standout photoshoot, Taehyung stuns with his creative poses and beautiful visuals.
If you say Taehyung, you'll automatically think of his music, how dedicated and passionate and hardworking he is, along with how much he loves his music.
V talked about Snow Flower; he revealed that he wrote the song because he felt sorry for delaying his mixtape, so he did it in just three hours. After this revelation about "Genius Taehyung," fans expressed their amazement over him, and Snow Flower trended on Twitter.
Blue and Grey, BTS's most successful b-side and one of the most critically acclaimed songs produced by Taehyung, was mentioned too; "I just wanted the song to let people know how I was feeling...including the pains we went through in our growth process..."
Taehyung is known to be one of the best performers in kpop, that due to his creativity and the way he always works to improve his stages.
It wasn't a surprise that he revealed that he worked so hard on his part on BUTTER MV, he studied musical movies and was inspired by Billy Joel and Johnny Depp's movie Cry-Baby.
Taehyung has the widest range in BTS, the only lyrical baritone in kpop. He was always praised for his vocal and his unique tone in BTS's songs; his voice was called the "key-element" in BTS's songs by Billboard. It's not a surprise to see him improving with time and securing his place in kpop as one of the best vocalists.
V revealed that Dynamite was challenging to him with the high notes, but he worked hard on perfecting his high notes.
Fans expressed how amazed they are with Taehyung's artsy, praised his approach toward his music and his hard work.
Taehyung's sweet feelings filtered through the interview as he expressed his gratitude toward the fans and how he cherish them as friends and not merely as an artist with his fans.
Fans were so touched by the sweet statement.
"WE PURPLE YOU TAEHYUNG," "Kim Taehyung," and other keywords trended following the release of the interview.
You can read the whole interview here: https://magazine.weverse.io/ar...