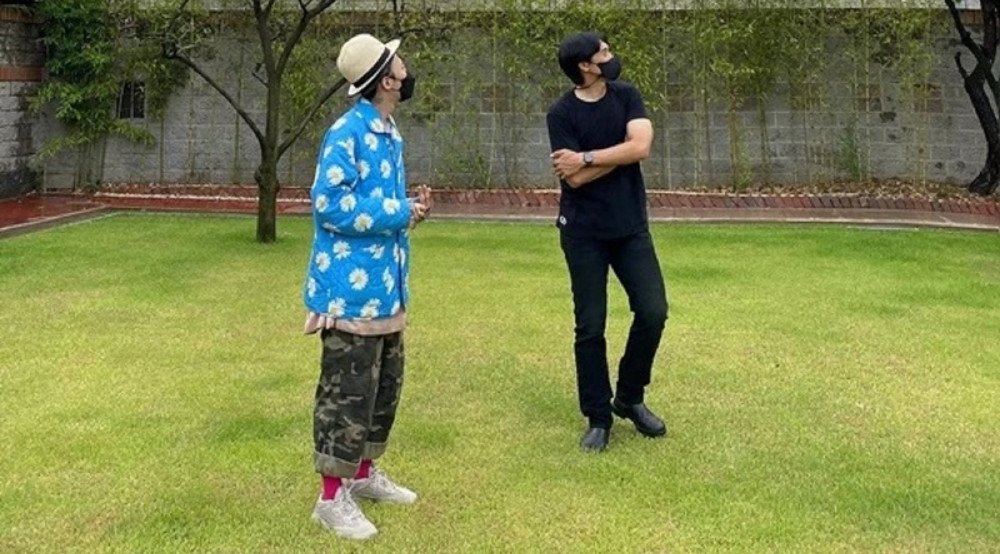 Fashion icon G-Dragon has perfected a 'warm' style under the hot sun.
Recently, fashion designer Dami Kwon uploaded a photo on Instagram of her brother G-Dragon and husband Kim Min Joon, the actor. In this photo, G-Dragon is seen wearing a set of rather warm-looking clothes, including a flowery quilted jacket, military pants, red socks, and sneakers.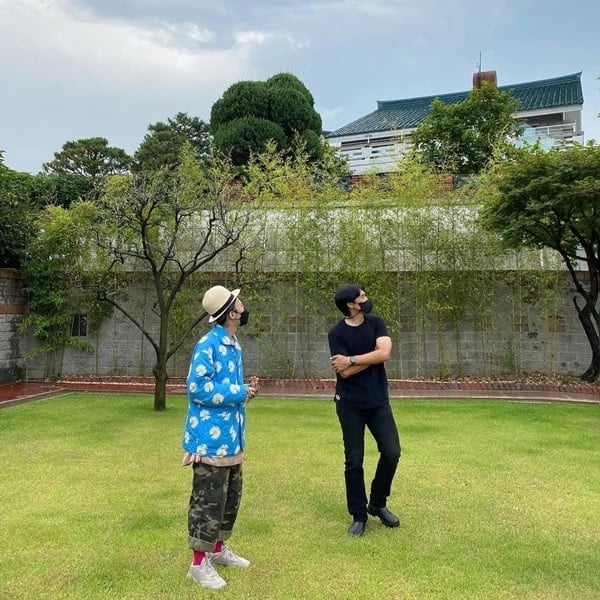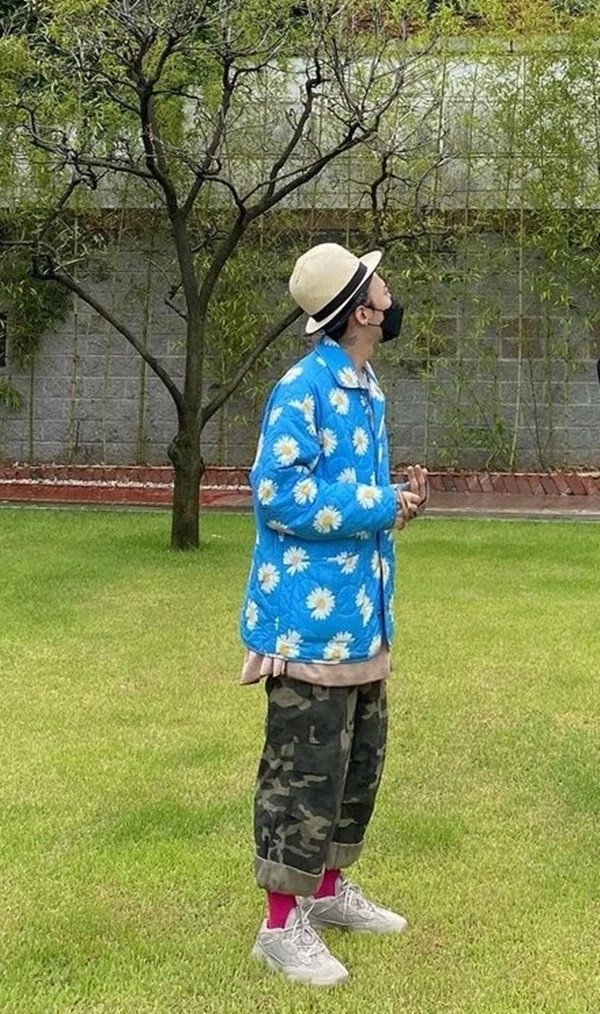 Media outlets and fans acknowledged G-Dragon for his unique style and yet commented on the weather, which was about 30 degrees Celsius (~86 degrees Fahrenheit) in Korea that day. Some reactions include:
"Fashion style that transcends seasons"
"OMG GD aren't you hot"
"GD is hot, literally"
"So cute T___T but aren't you warm?"
"The clothes are the real stars here lol"
"Beautiful clothes as always"
"Cute but they look too warm for this weather!'
What do you think of G-Dragon's look?