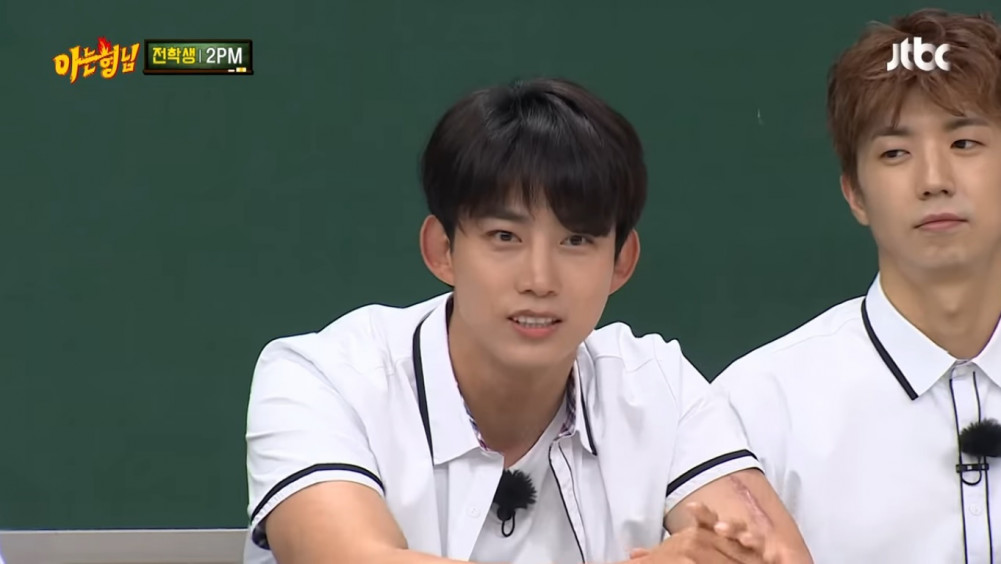 2PM's Taecyeon revealed a frightening story about sasaengs (fans) who once invaded their hotel room.
On the latest episode of 'Knowing Brothers', Taecyeon told the cast members about a time when he and Chansung's hotel room was infiltrated by a group of sasaengs in Singapore. He remarked that while they were sleeping without any clothes on, "as [they] usually do", Taecyeon and Chansung suddenly heard the room being unlocked by strangers in the middle of the night.
He said that there were some giggling noises and whispers, which made him wonder if they were some kind of ghosts. But when he spotted a sasaeng, Taecyeon let out all kinds of curse words in English, seeing that the fans were also non-Koreans.
Taecyeon added that the group consisted about 5 or 6 women and that the hotel ended up apologizing to the boys with a bottle of complementary champagne.