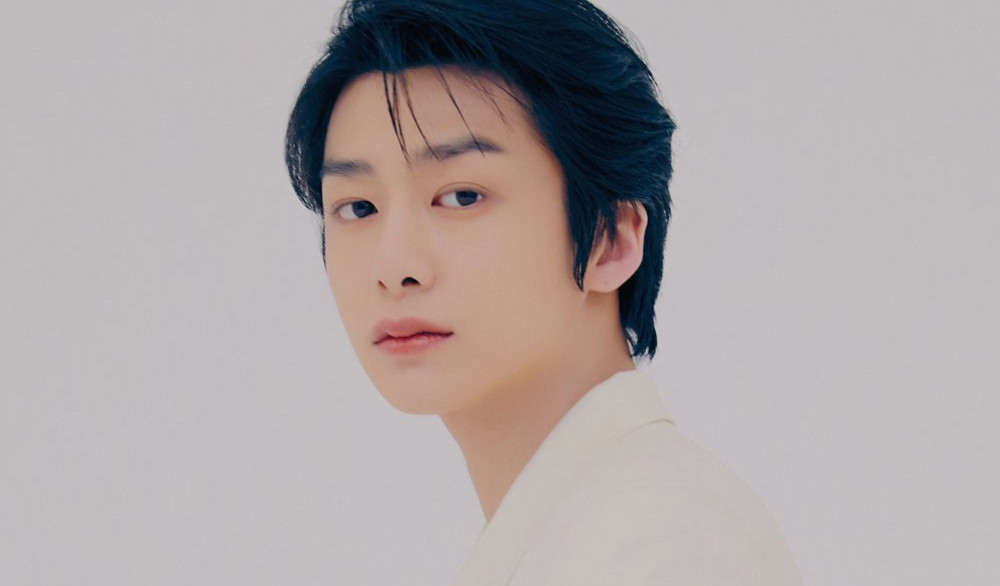 MONSTA X's Hyungwon has apparently paid for Monbebes' meals at a restaurant.
On Twitter, several fans of MONSTA X revealed that they met Hyungwon by chance at a restaurant that was recommended by Minhyuk on the radio. When they realized that Hyungwon was sitting at a table next to them, the fans were ecstatic and said that their hands were "shaking".
On top of receiving personalized autographs, the fans later found out that Hyungwon had processed the bills for the fans who had eaten on the table he was sitting, as well as on the one next to him. According to the fans, Hyungwon had told them to "Eat well~" while giving everyone a sweet smile before leaving.
They also attested that Hyungwon said "All is well if they eat well" and that he greeted and bowed to the Monbebes' parents as they were leaving. Netizens were shocked by how silently he took care of the bills for the fans present and for being so well-mannered to everyone.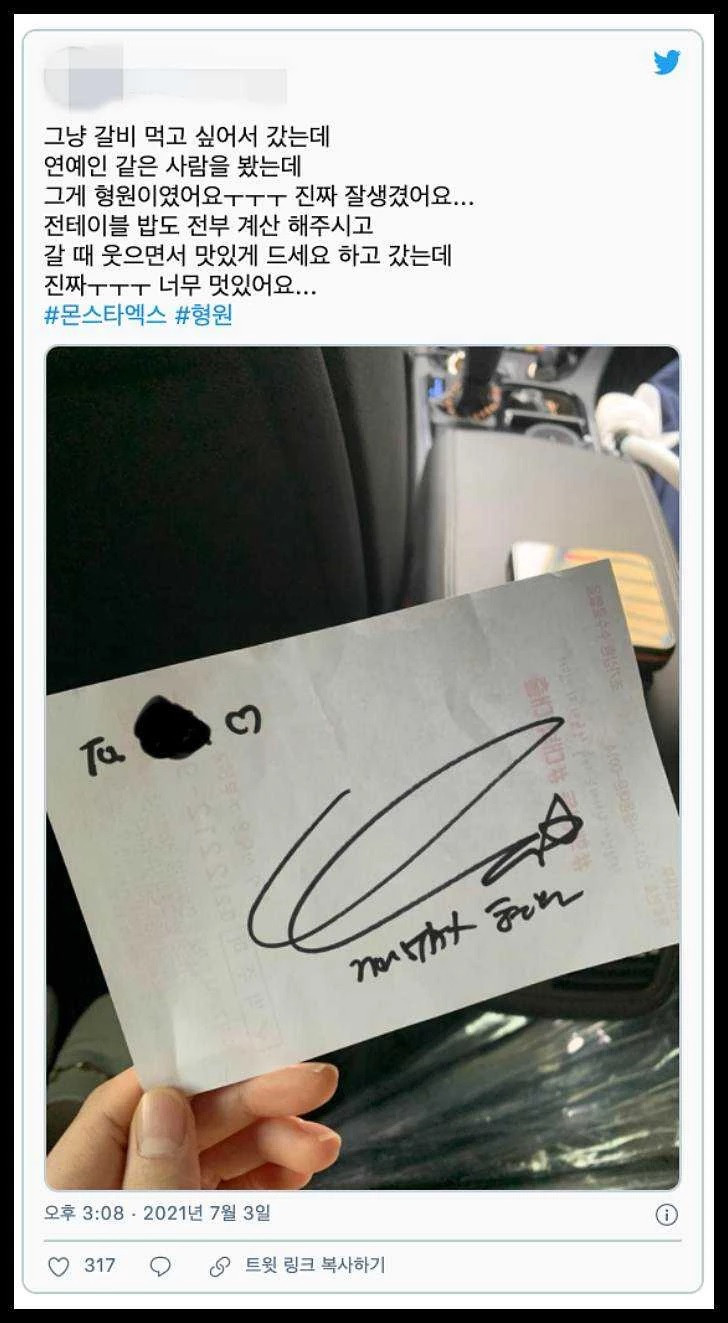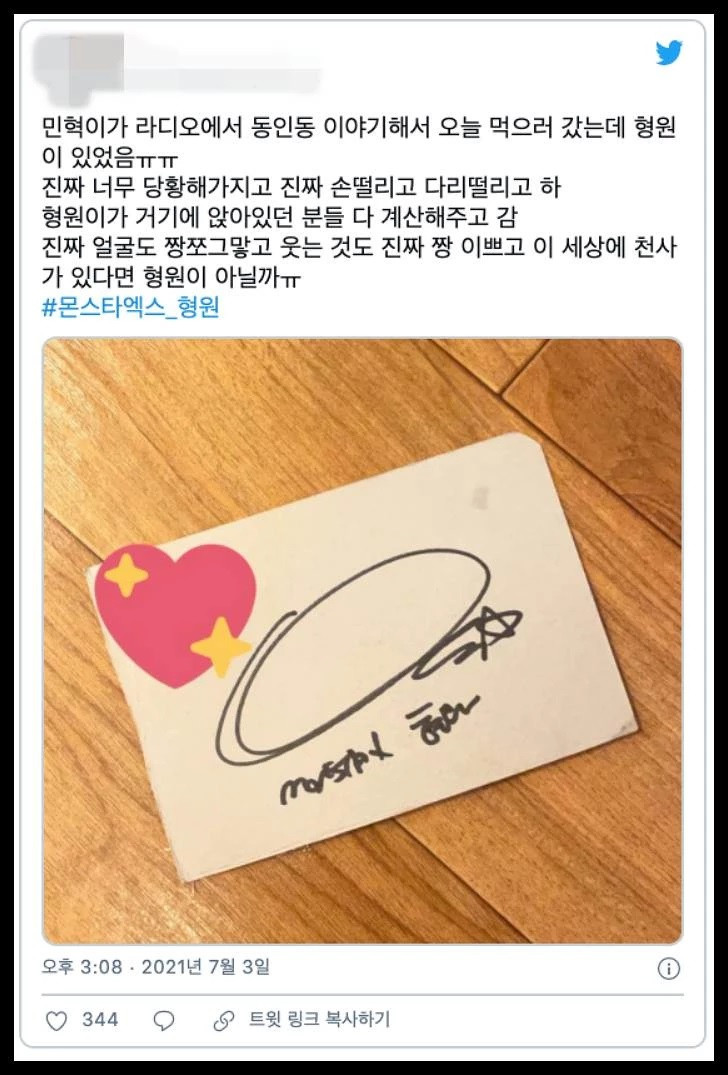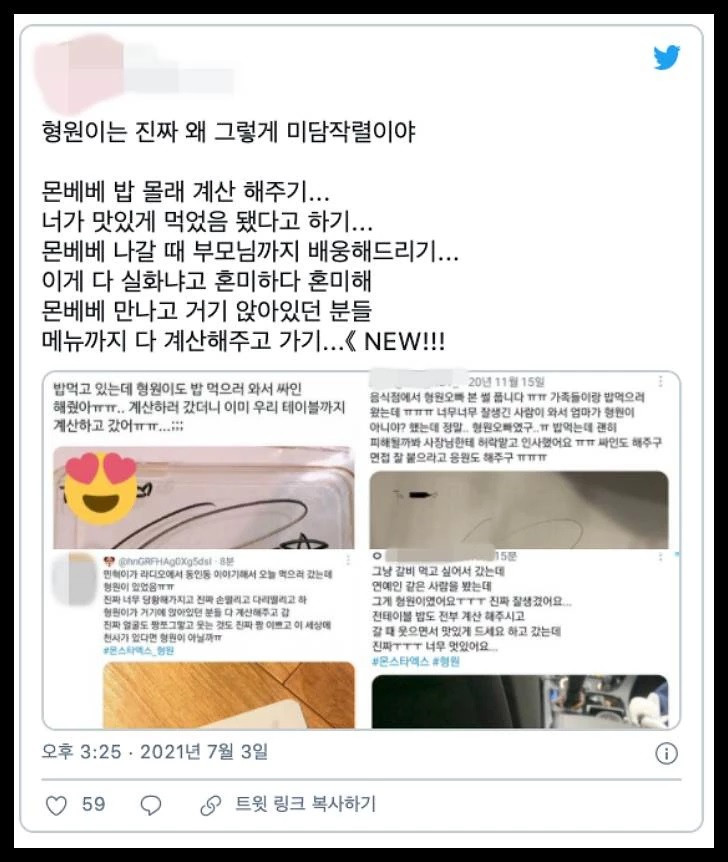 In other news, MONSTA X has been added to '2021 Pepsi x Starship K-Pop Campaign' along with Rain, ATEEZ, and Brave Girls.