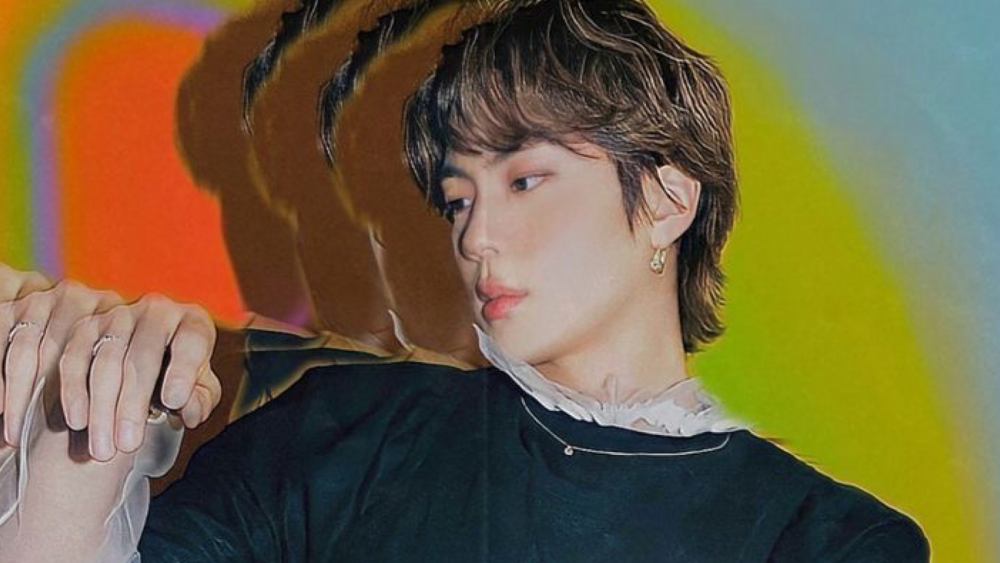 Jin established himself in Japan as a vocalist with powerful live vocals. The Japanese public gives a lot of attention to singing live while appreciating vocalists with strong voices and admitted that Jin proved himself as an excellent live performer.
"The high-pitched part is so cool, i really like his tone."
"He sounds even better live."
"He's really good at singing live."
"His voice is so refreshing."
"His face and live singing are just crazy??"
"I really like the voice of a person with beige hair."
Fans noticed that Jin becomes a hot topic after every live performance of BTS on Japanese TV. The most attention is given to his live vocals that leave the Japanese audience in awe.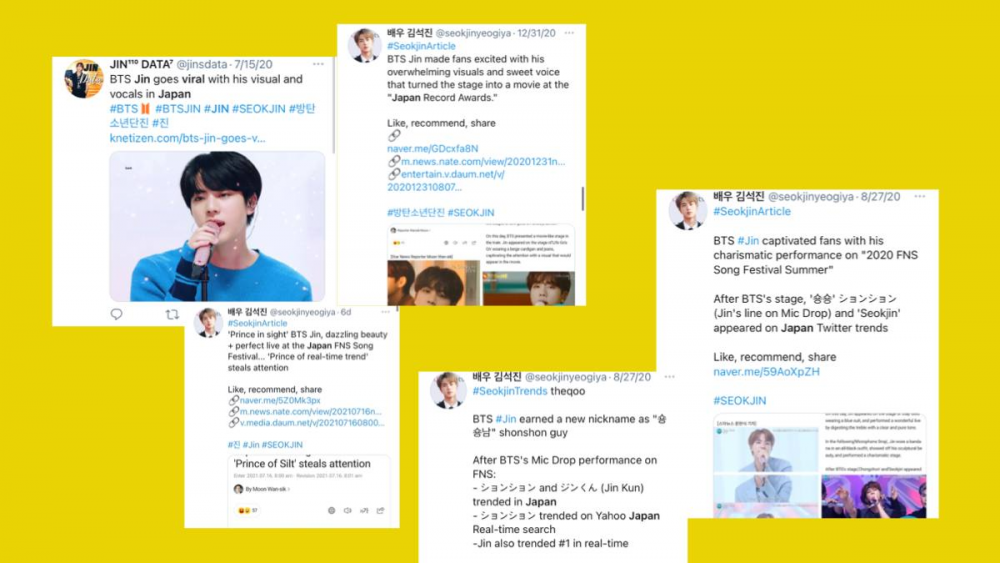 Some of Jin's nicknames in Japan are "Crystal Voice" and "Aristocrat with a soft voice."
Once again, he stole the hearts of locals after the latest "Permission to Dance" stage in Japan. Stable, powerful, and technique-driven vocals made the public start searching for Jin on the Internet. He also became the most mentioned member on Japanese Twitter.
The effortless vibrato he demonstrated was mind-blowing.
Jin was going viral for his live vocals while performing for Japanese people for years. He is even the only K-idol who got a standing ovation (not once, but twice) from the audience at the concert there.

"He sounds better live than in the studio version" is a compliment that Jin gets a lot.