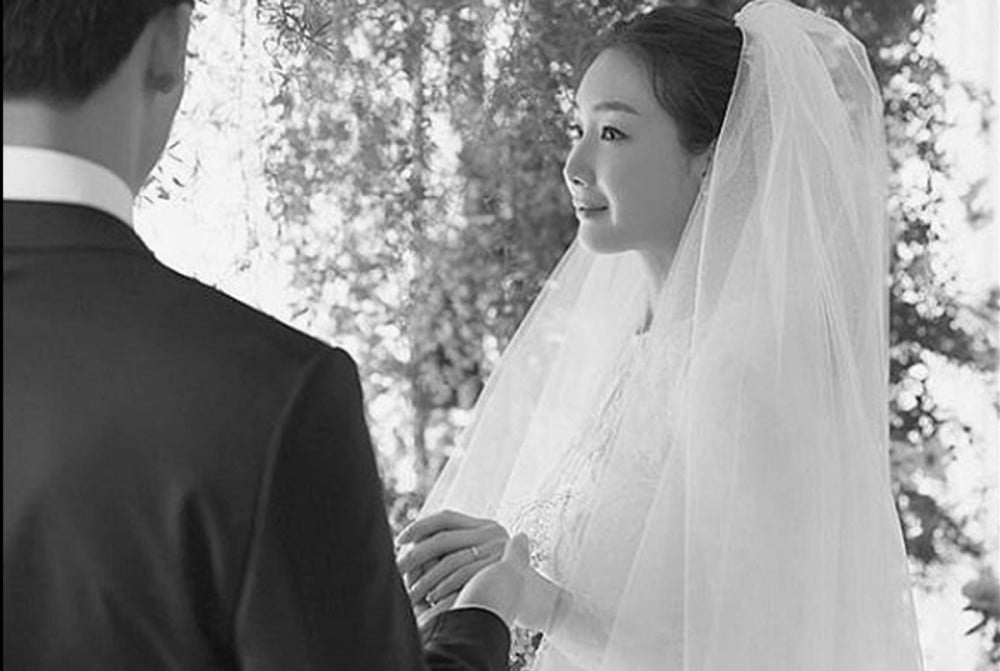 YG Entertainment, Choi Ji Woo's management label, issued an official statement in response to the 'Garo Sero Institute' exposing private information about actress Choi-Ji Woo's husband.
A video titled 'Han Ye Seul is absolutely a NO!!!' was streamed on June 9, in response to Han Ye Seul's explanations to all the rumors currently surrounding her. In Garo Sero Institute's video, not only did they criticize Han Ye Seul's explanations as "insincere", but they went on to expose the identity of actress Choi Ji Woo's noncelebrity husband. Kim Yong Ho previously named Choi Ji Woo as one of the actresses responsible for introducing Han Ye Seul to her current boyfriend, and threatened these actresses with exposure of their private lives. Seeing how none of the actresses closed their social media accounts in response to his threat, Kim Yong Ho began to expose Choi Ji Woo.
Kim Yong Ho showed viewers a past and present photo of a person he claimed was Choi Ji Woo's husband. Kim Yong Ho further revealed his newly changed name and the business he is currently affiliated with. While showing viewers the past photo of who he claimed was Choi Ji Woo's husband, Kim Yong Ho commented, "Look at his aura. Isn't he really cool? But nobody knows that the company belongs to Choi Ji Woo's husband. He even completely changed his name."
When things quickly got out of hand, YG Entertainment stepped forward and issued an official statement: "Choi Ji Woo's husband is nine years younger than her and is currently the CEO of the application platform 'O2O (online to offline)'. The reason why she never revealed her husband is that she thought it might cause unnecessary biases to be formed against the company. Thus, both of them made the decision to avoid the possibility of burdening each other. Choi Ji Woo and her husband are currently focused on their family, while spending a good time as recent weds. Please understand Choi Ji Woo's deeper intentions, and we sincerely request that you refrain from bringing up groundless speculations."