Once again, Taemin's "Advice," his final comeback before enlisting the army, has attracted attention from the public.
This time, the visuals he served during his last promotion's performance on "Inkigayo" were shared by his makeup artist (@queenjuhee) on Instagram, showing the different palettes that were used to achieve this colorful and sparkly look.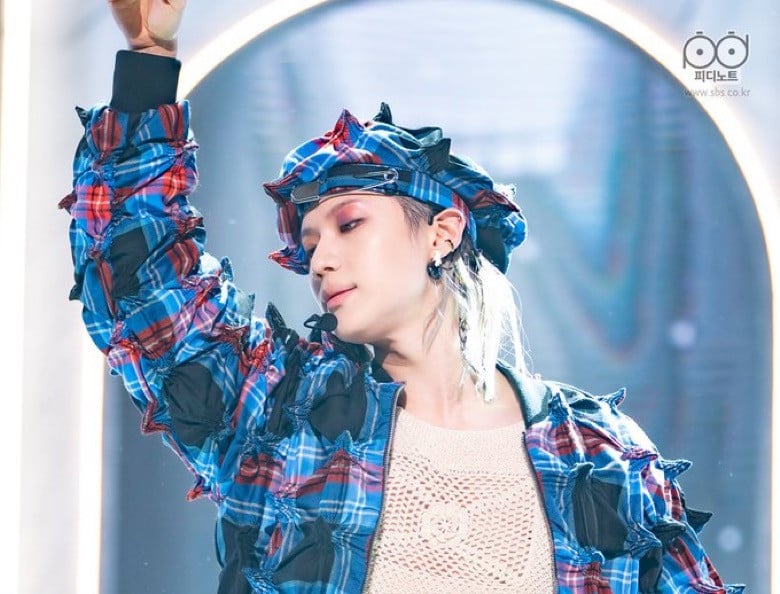 The worldwide famous makeup creator Huda Beauty (with around 49 million followers) shared this post on the brand's official Instagram story.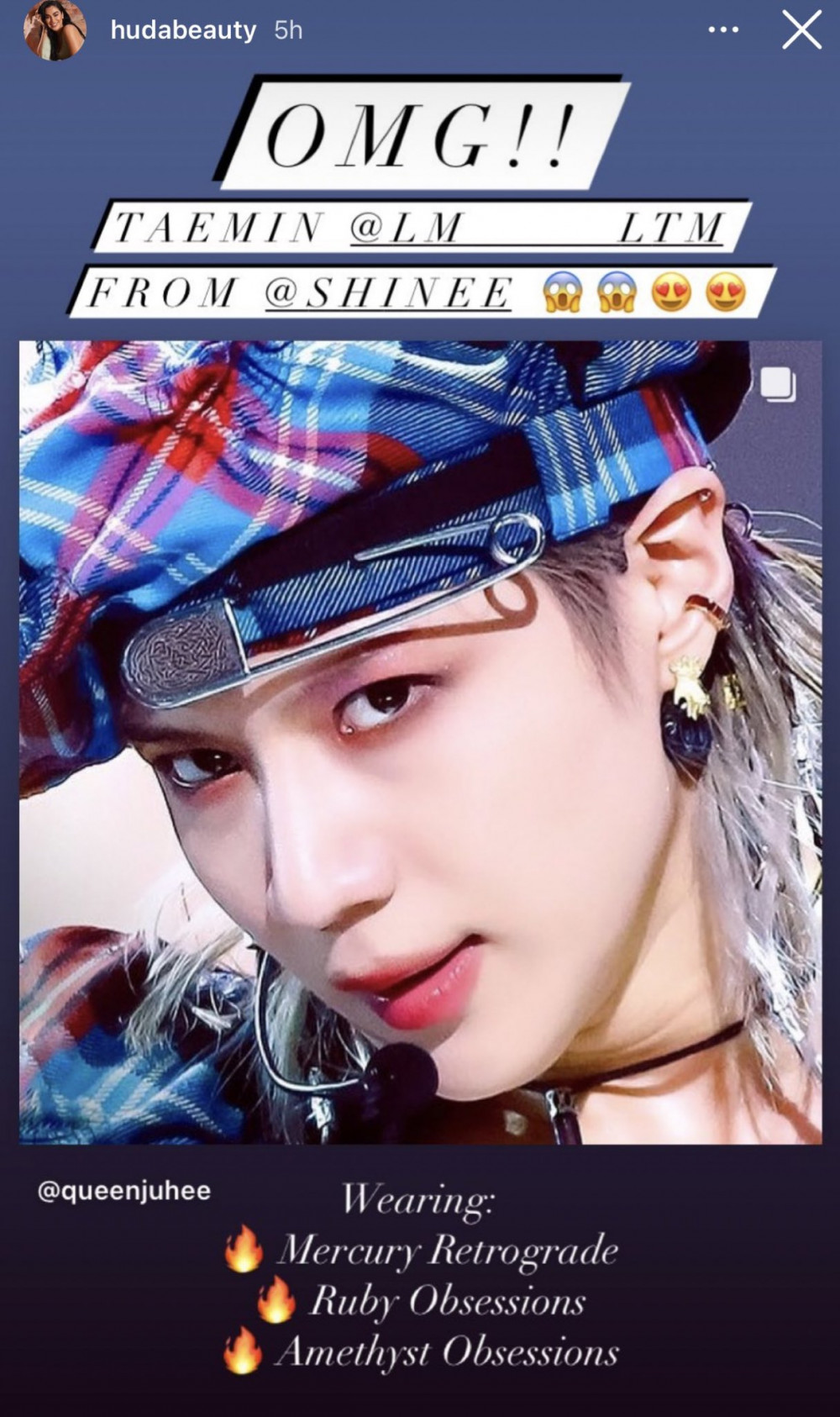 Displaying excitement about the fact that many of the brand's palettes were used to achieve the K-pop artist's gorgeous visuals.
You can check Taemin's performance with this look on "Inkigayo" down below.