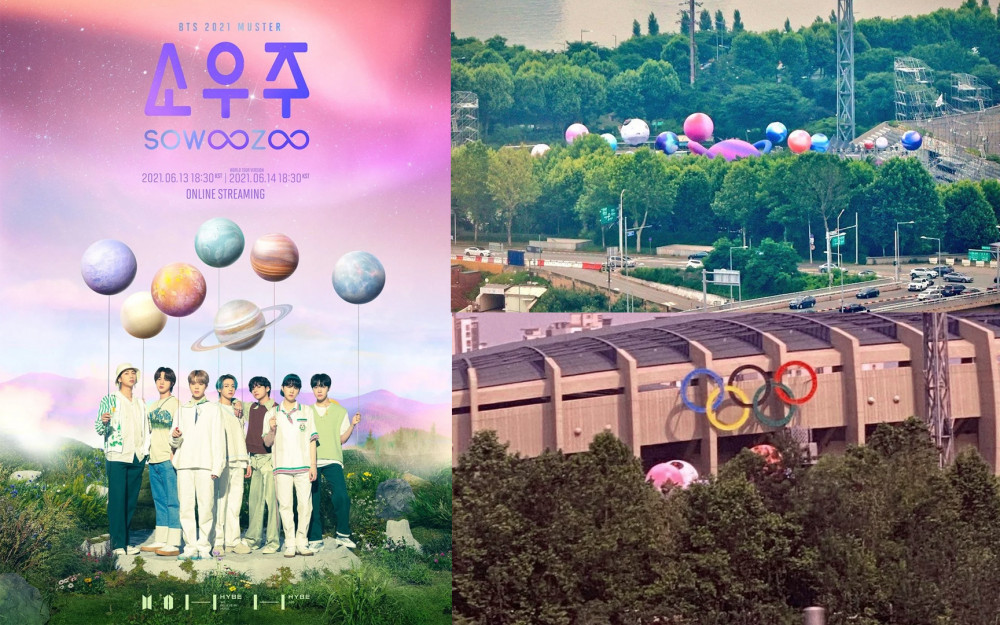 Every year, BTS holds the 'BTS Muster' concert, in which they perform new and old songs while adding fun activities to interact with their fans.
Recently, the group announced this year's muster to be Sowoozoo that will take place on June 13 at 6:30 KST, and June 14 at 6:30 KST. BTS fans have become excited as some of them saw the stage being set up at Jamsil Olympic stadium.
The photos of various planets that resembled the one seen in the 2021 Muster poster was seen being set up just outside of the stadium.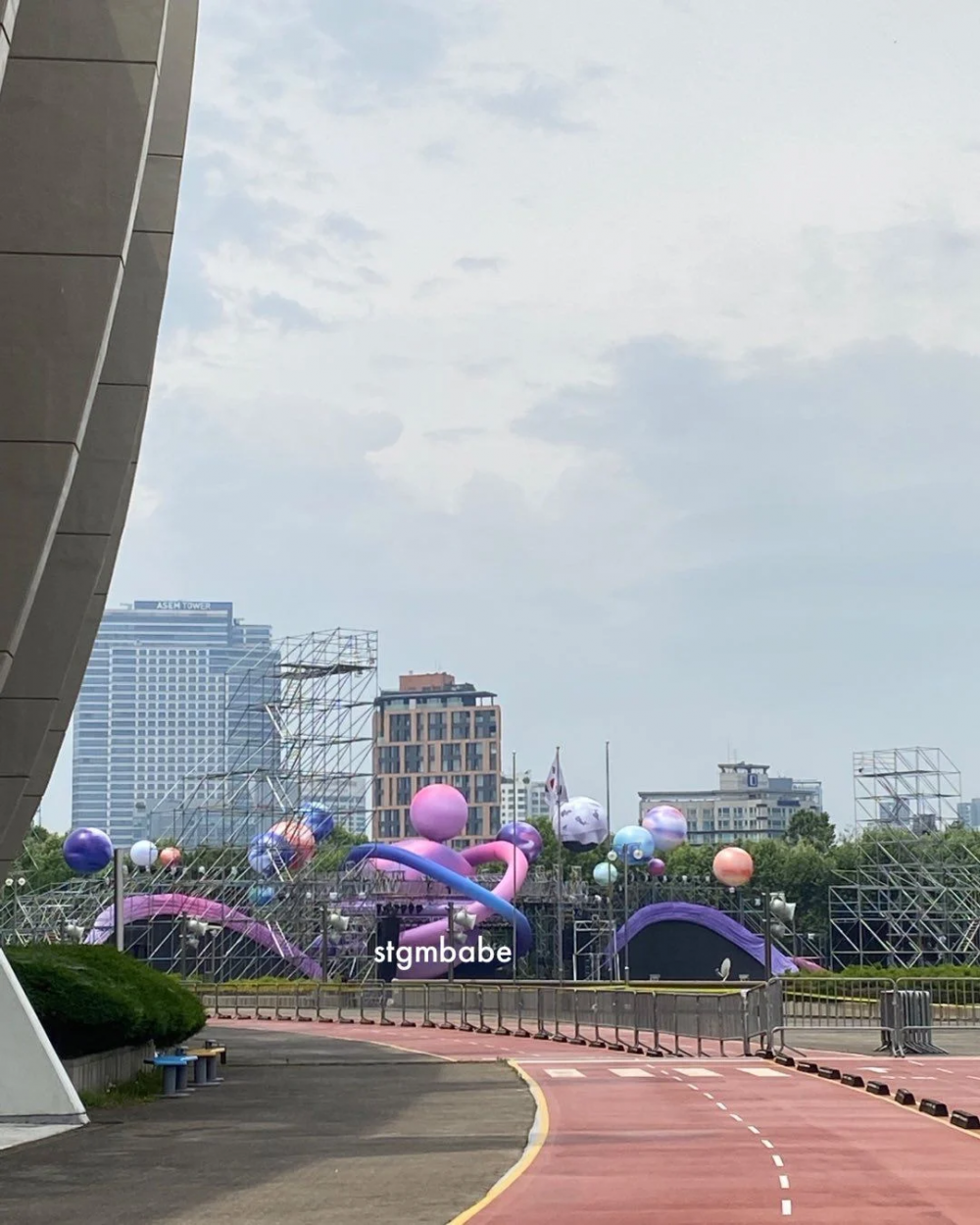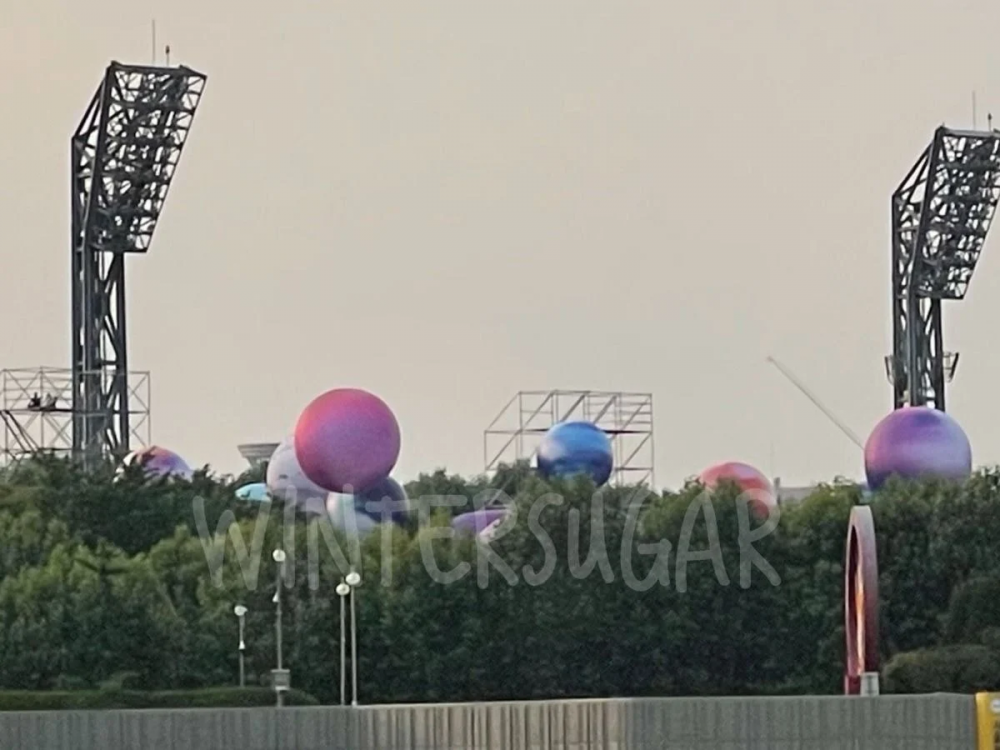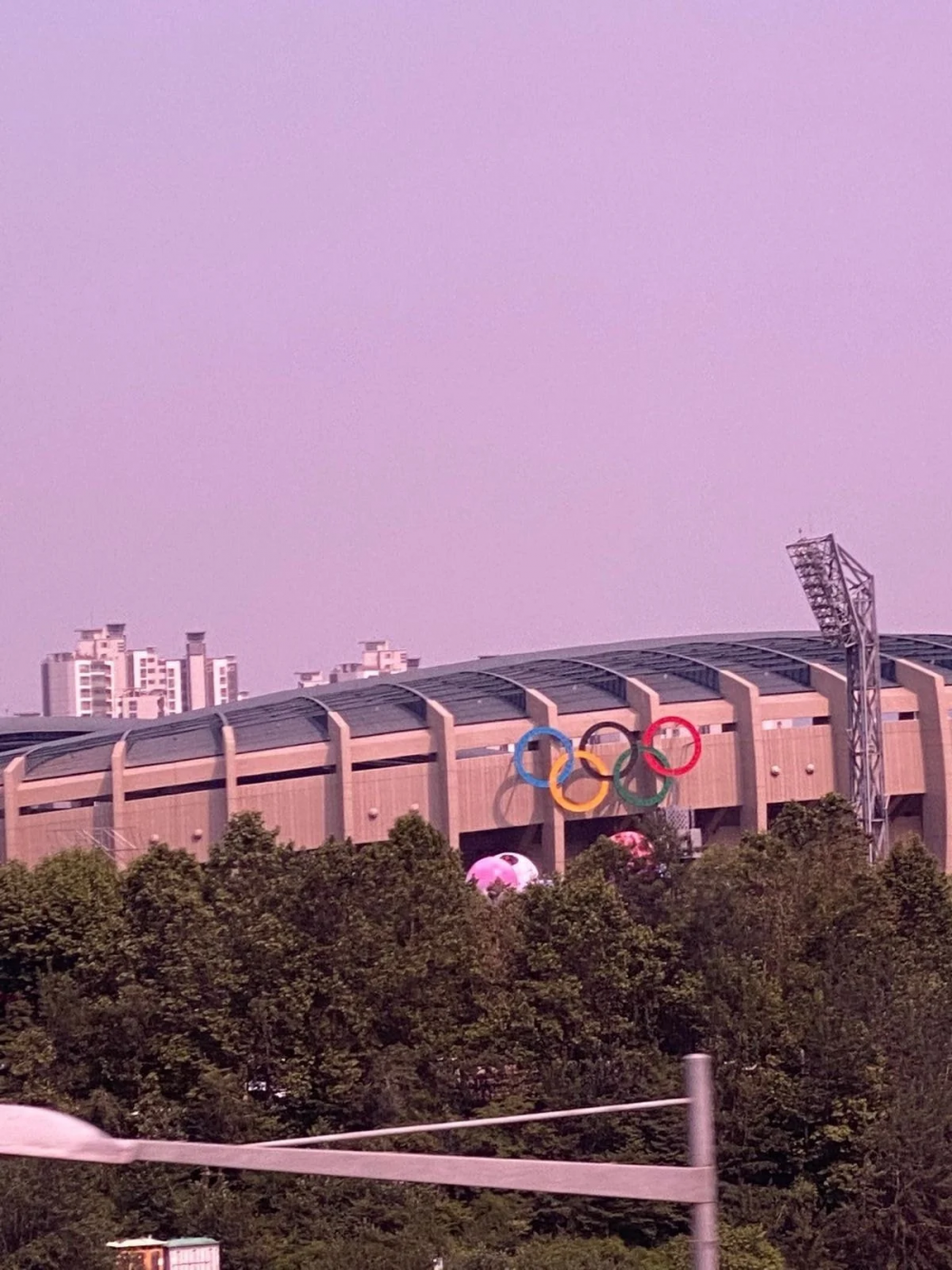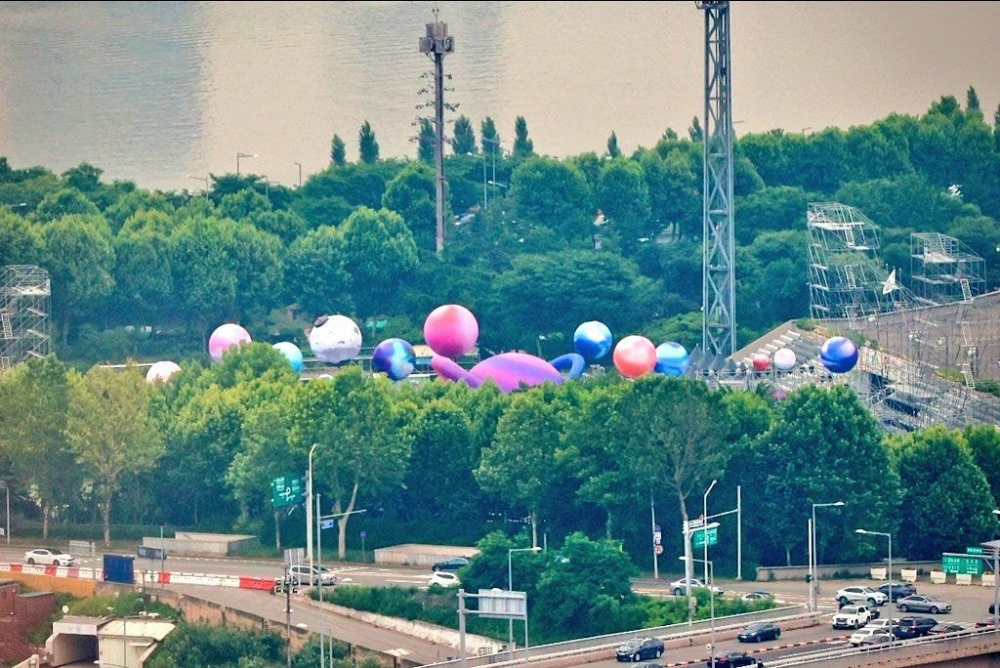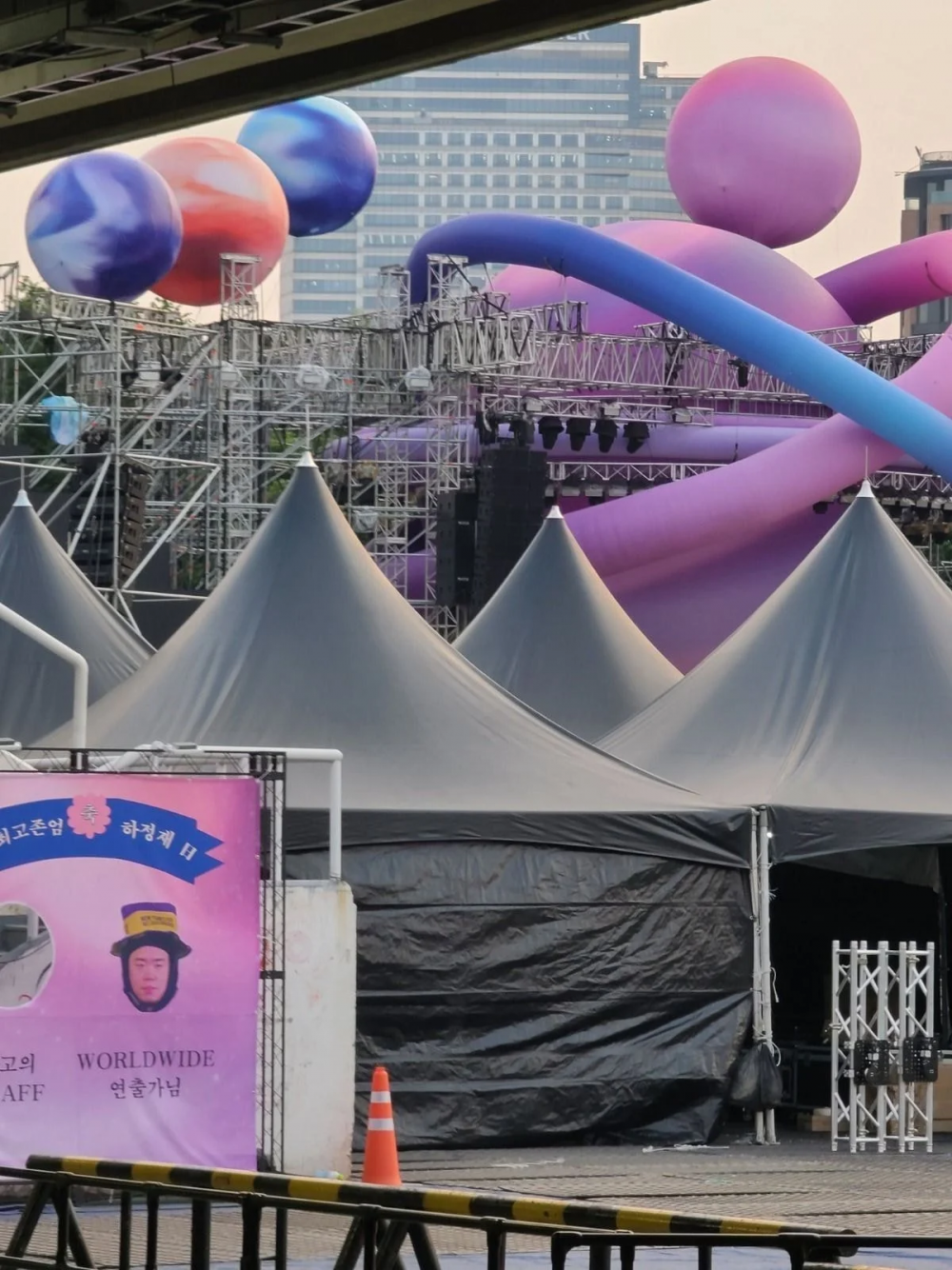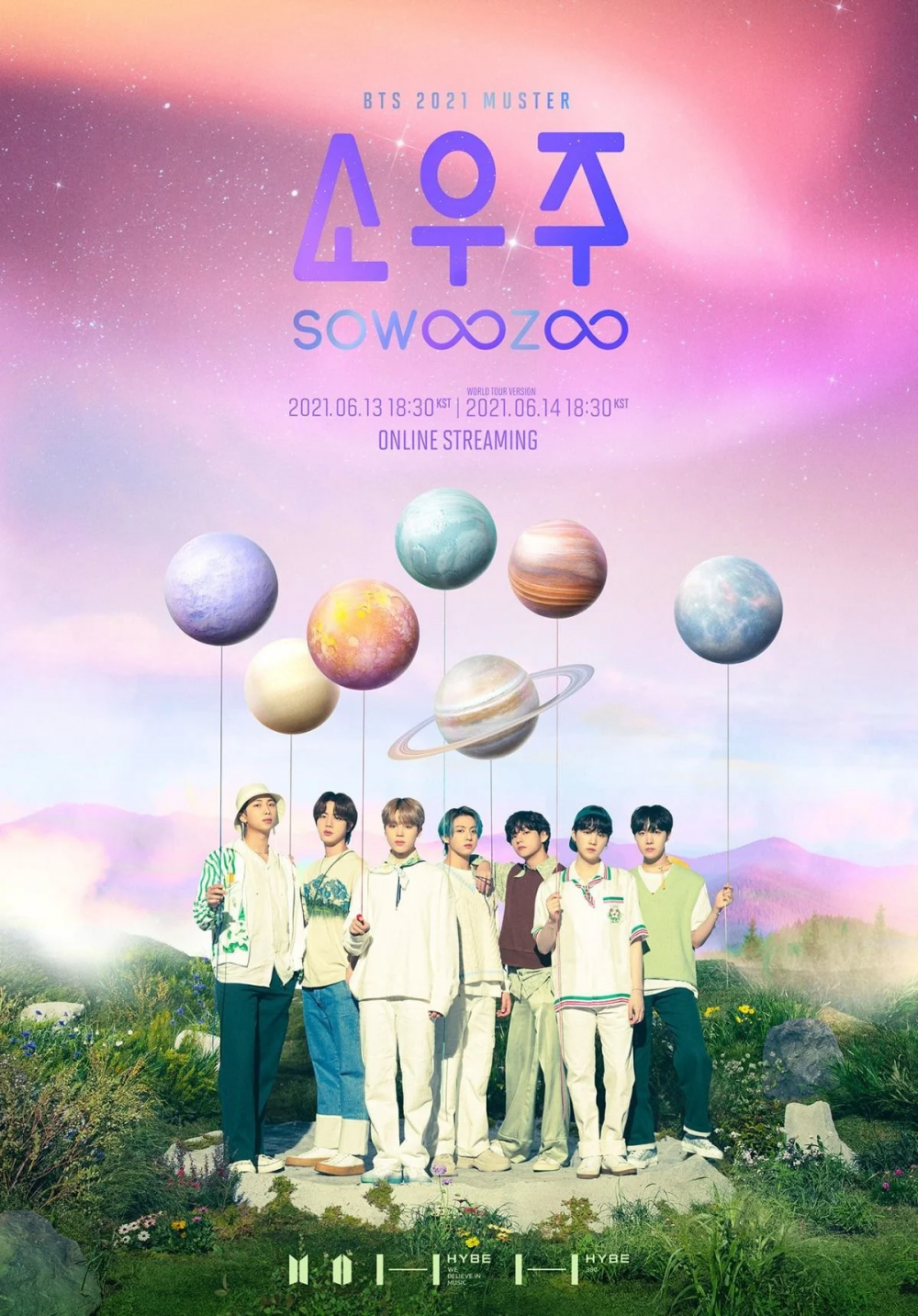 Now many BTS fans in Korea are wishing to attend the muster in person as they tweeted their hopes for the company to allow fans who have been vaccinated to attend in person.
More Korean fans gathered to an online community to express how much they want to attend the event in person. Netizens commented, "I wish they open the doors so that some of the fans can attend the event in person," "I really want to go in person. Please let people who are vaccinated take part in the event," "Why is the stage so pretty!!! omg," "Send people who are vaccinated into the event please!" "I'm so sad we can't see this in person," "I'm so upset," "They're setting up the venue so nicely even though they can't have an audience," "Wow, I'm sadder to see these photos because no one can attend in person," "I really want to see with my eyes in person," and "Looks amazing, omg I want to go."