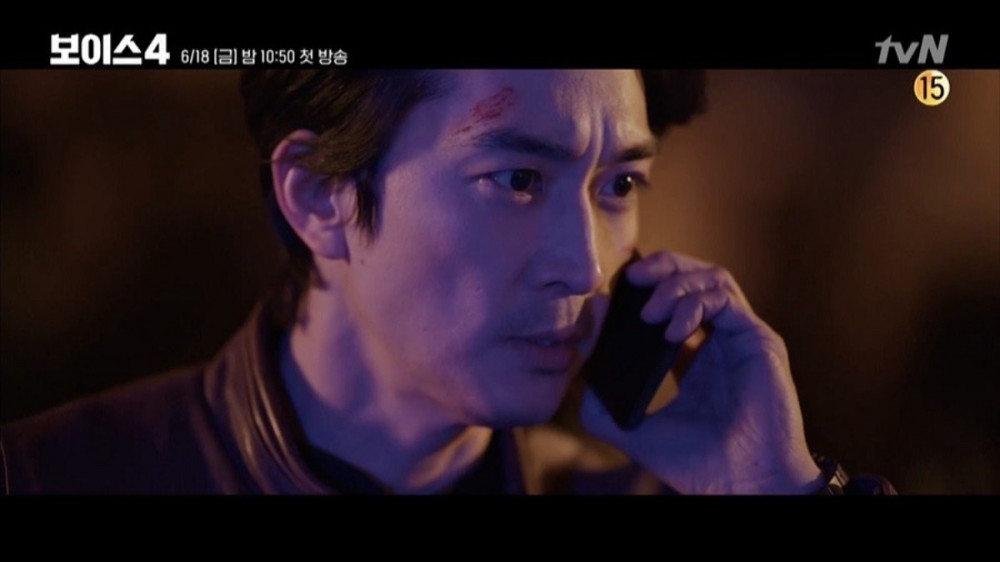 On June 25th, tvN drama 'Voice 4: Time of Judgment' aired its third episode. Song Seung Hun is currently playing the role of detective Derek Jo, who has experience working in the Los Angeles Police Department team.

After joining the 'Golden Time' team in South Korea, Derek used his knowledge in order to look for the missing victim. Derek proved his credibility as a detective with his quick judgments and excellent ability hunting down the criminal, successfully solving his first case with the 'Golden Time' team. In addition, Derek impressed viewers with his warmth as a person. Instead of pointing his gun at the heinous criminal, he empathized with the criminal's painful past and helped him realize for himself the detrimental effects of his past wounds. Derek sincerely persuaded the criminal by saying, "It was only because you really missed someone" and "Go out into the world on your own. Go and live as a human being. It's not too late yet."

Song Seung Hun showed a performance that was fully immersed into the character of Derek Jo. The episode particularly garnered a lot of attention from viewers for Song Seung Hun's charismatic visuals as a detective, the sharp mind and deep knowledge shown throughout the investigation, and action scenes full of tension.