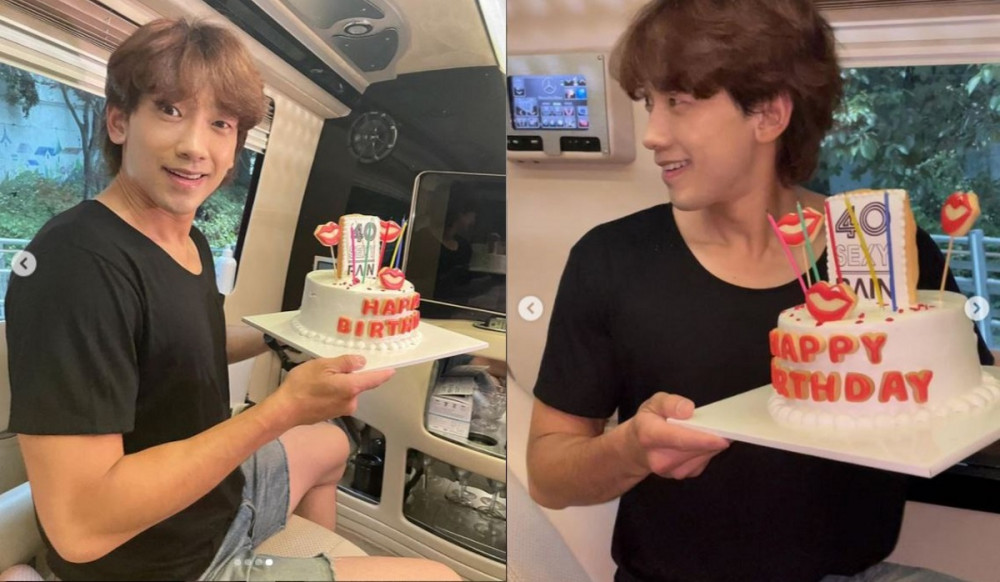 On June 25th, Rain posted some videos and photos on his Instagram account with the caption, "It's my birthday... it's late...The staff...surprised me...I'm thankful but..."
In the video, Rain is seen receiving the birthday cake from his employees whilst shouting "For now, let's start moving [the car]!" Rain quickly blew out the cake candles and burst into laughter. Rain further drew laughter when he showed his conflicted affection for his employees by saying, "It's just late...and I'm in a hurry...Blow out the candles. I need to start going...I can't say anything bad to you but...I can't...(sigh)...Thank you guys, but I am in the middle of my schedule! Aren't you guys being too much? But thank you, really."

Netizens who saw this commented, "Happy birthday", "Rain is already 40 years old?", "It's so nice to see, regardless", and more. Actress Lee Min Jung also showed off her friendship with Rain by writing, "Hahahahaha, um hey, just start the car lol". Actress and painter Lee Hye Young wrote, "Hahahahaha Congrats!!!!"
Rain was born on June 25, 1982 and turned 39 years old this year. He is married to actress Kim Tae Hee, and they have two daughters together.