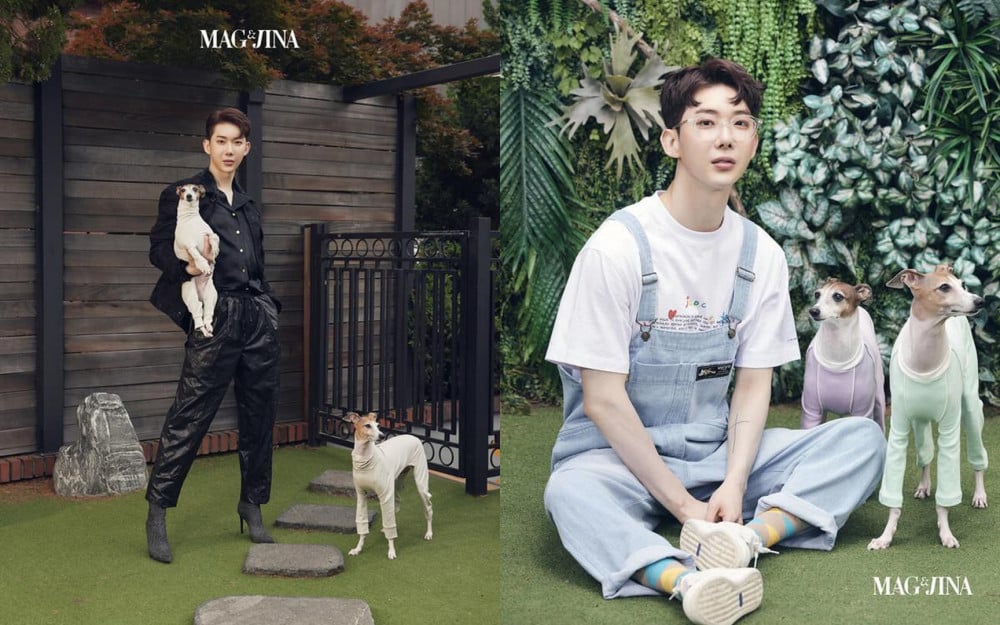 Magazine Mag & Jina released the pictorial of singer Jo Kwon with his two pet dogs - Gaga and Bieber.

Taken in a dog park, the pictorial is for the 'Your value - Live life together' campaign, which is a campaign to promote awareness of animals and pets who are hurt by abuse and neglect. The campaign reflects on the value of pets living with people in society.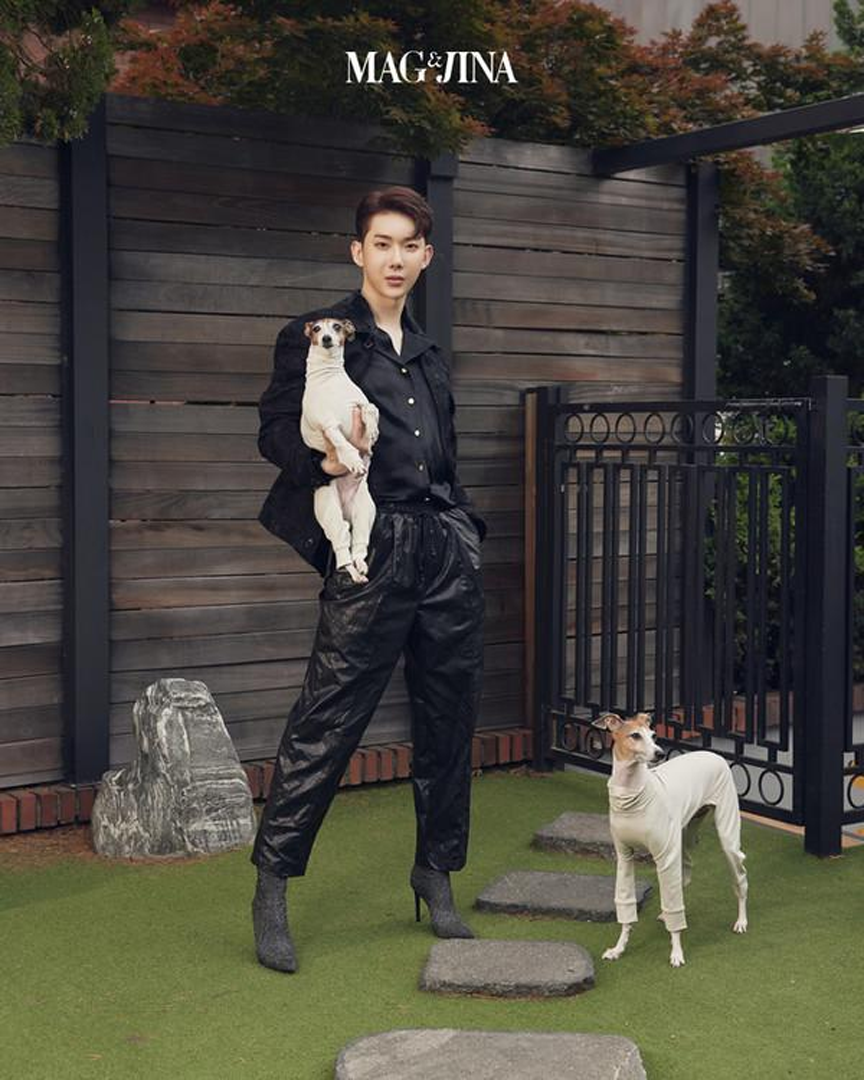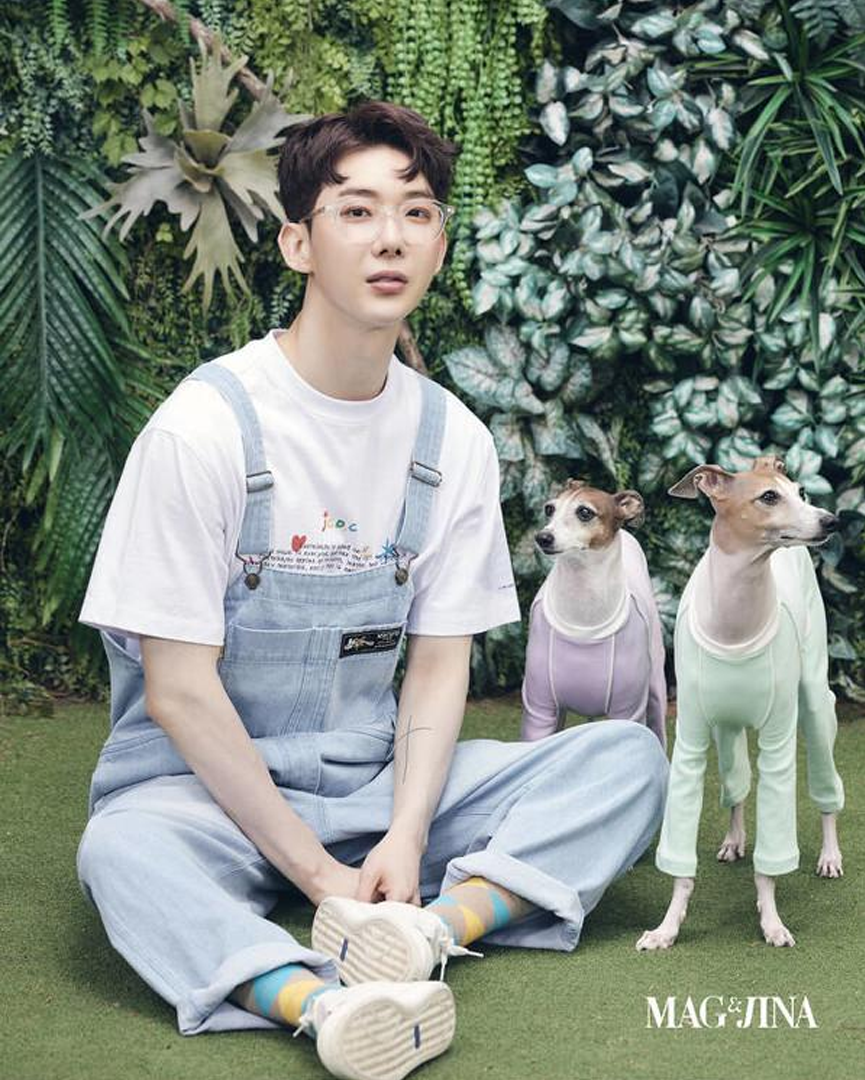 Jo Kwon, who has been continuously volunteering and donating to support abandoned pets, participated in this pictorial with his two dogs. During the interview, Jo Kwon revealed he learned true love from his two pets. He explained, "I've been constantly receiving love thanks to my occupation and lived off that energy but I learned about true love through Gaga and Bieber. They take away my feeling of loneliness and are family members I can't live without."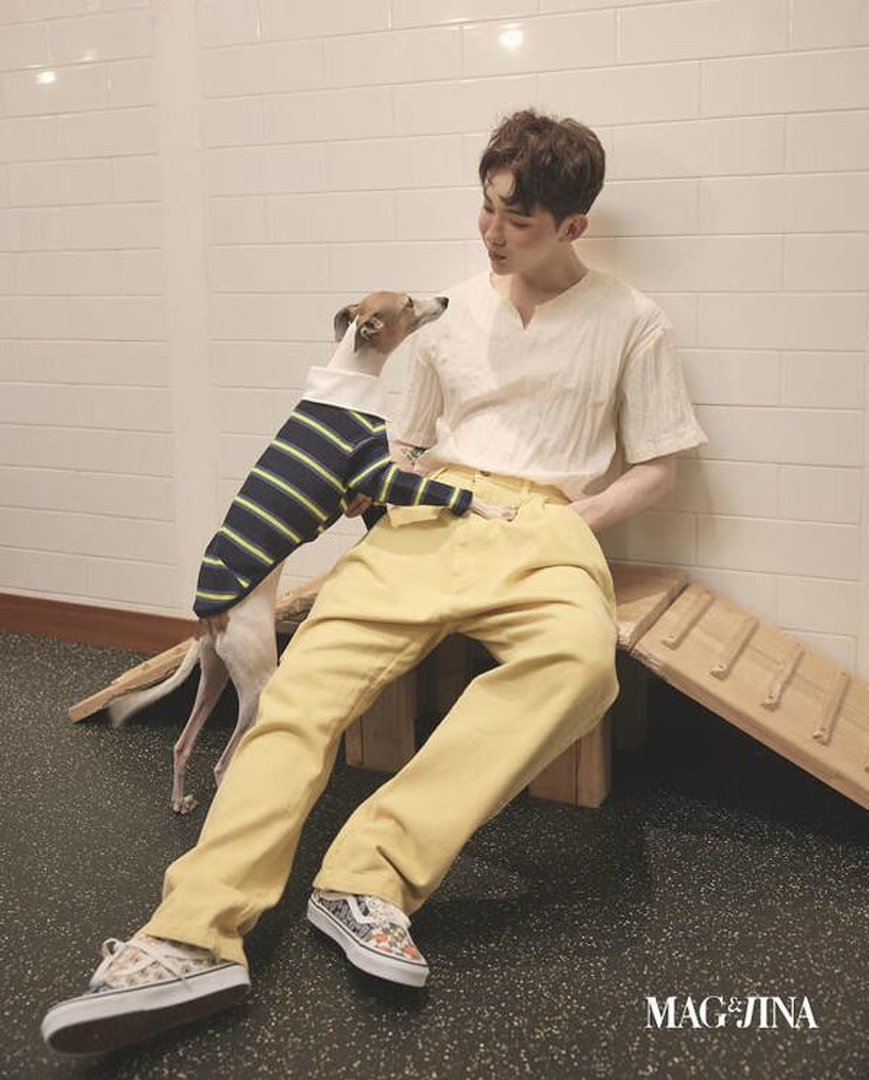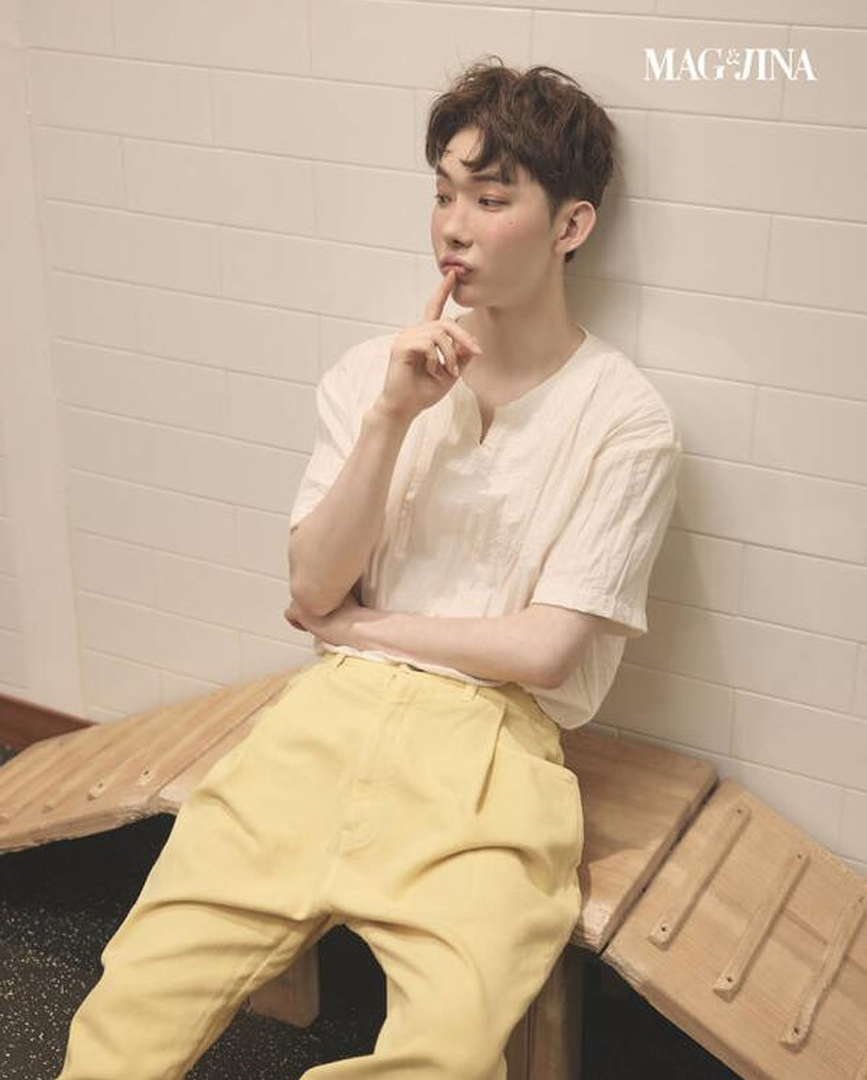 In addition, Jo Kwon has been updating fans about his daily life by uploading videos on his YouTube channel. Jo Kwon explained that he wanted to show his fans his true self through the YouTube channel. He stated, "I wanted to show everyone my true self and I wanted my subscribers to receive confidence and courage through my videos. So I actually do everything from planning to editing and giving ideas." On this day, Jo Kwon also hinted at a possible comeback with the group 2AM.