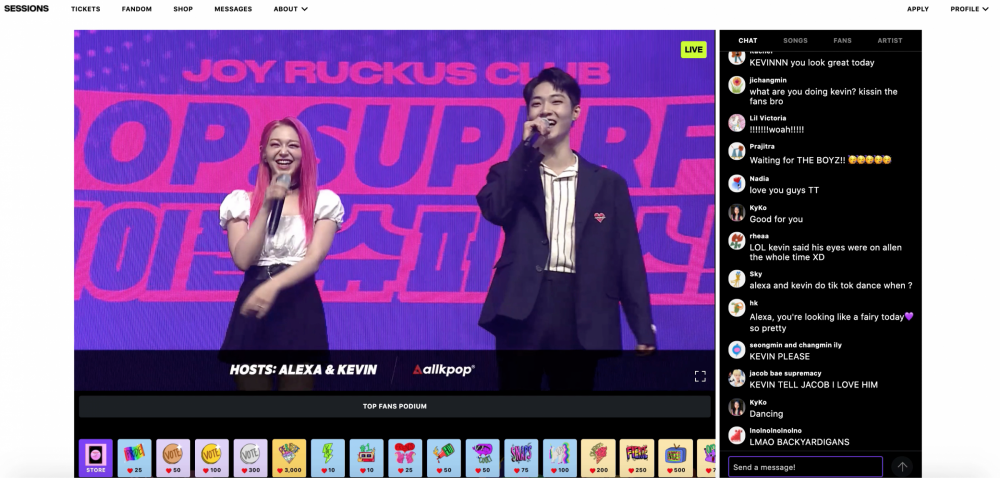 This past weekend, many notable Korean artists gathered together at the famous Yes24 Live Hall for the 2021 K-Pop SuperFest presented by Sessions Teams and Joy Ruckus Club. The festival featured a star-studded lineup with performances from groups: THE BOYZ, MOMOLAND, Cravity, Golden Child, GWSN, AB6IX, woo!ah!, and Lovelyz. Popular soloists Rain, Ailee, Jessi, Bloo, AleXa, and DJ SODA also joined this powerful lineup. Following her spectacular performance, AleXa joined allkpop for an exclusive interview where she shares her experiences participating in the festival, reveals the top songs on her playlist, and more!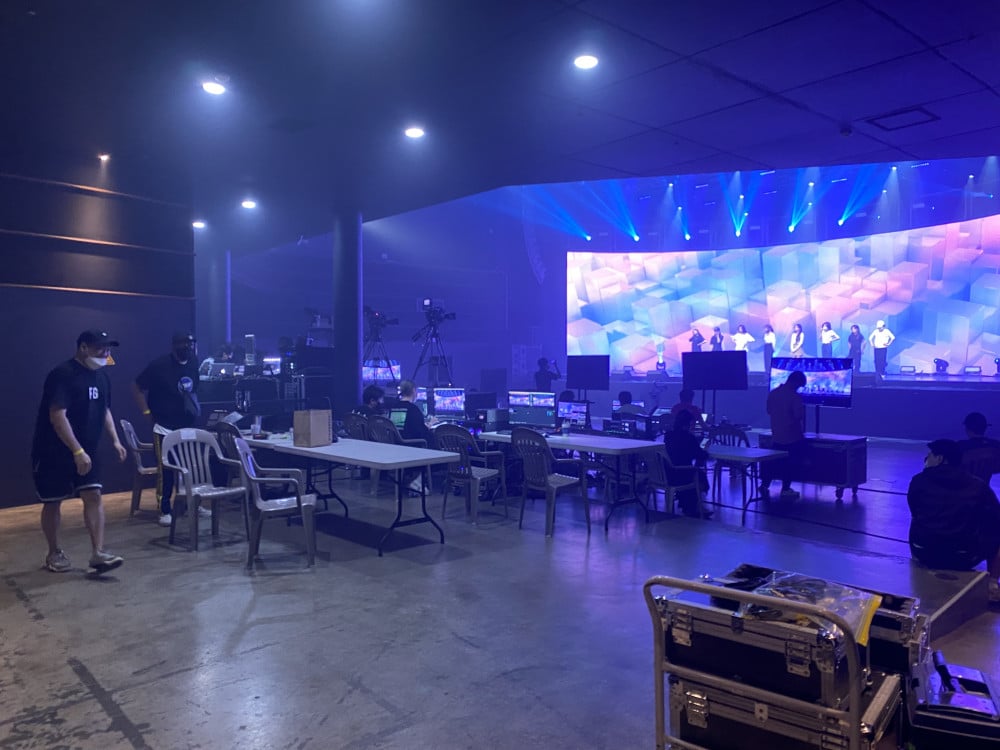 allkpop: What was your initial reaction to finding out about the opportunity to participate in the K-Pop SuperFest?
AleXa: I was thrilled when I was told that I was on the lineup for this festival! Also, having the chance to co-host this festival is a wonderful opportunity. I'm a little nervous, but nevertheless excited for this event!
allkpop: In what ways did this music festival hold a different meaning to you, considering that we're in the middle of a pandemic?
AleXa: The pandemic has affected everyone's lives, as we know. As performers, our opportunities to *perform* have also been affected, BUT! This online festival had a global online audience, and I find that so exciting!
allkpop: What were you most excited to share with fans this time around?
AleXa: My new hair colorrrr~ We are approaching comeback time, so being able to show off my hair and not hide it anymore is a little spoiler for the fans.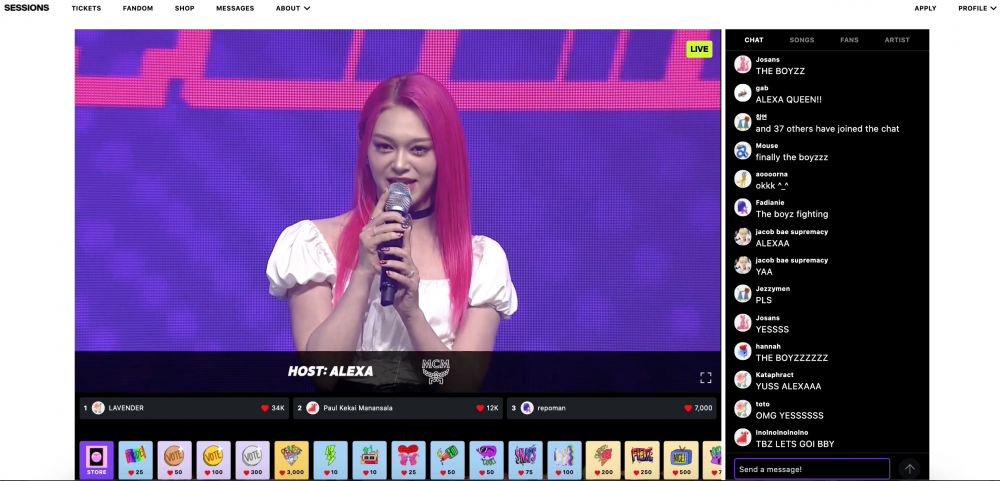 allkpop: Please share any memorable experiences you had while preparing for this event.
AleXa: I think just getting into the performing mindset again was a fun task for me. I was so excited to be performing in front of a global online audience, alongside so many of my respected seniors~
allkpop: The lineup features 10 other exciting artists — what was it like working with them?
AleXa: It was a joy to introduce all the other artists and to recap their stages~ I am still absolutely floored that Jessi welcomed us on stage with her! Today was definitely one for the books!
allkpop: In addition to being part of the lineup, you're hosting the event. While fans have seen your amazing hosting capabilities through the podcast 'How Did I Get Here,' we can only imagine that you're a little nervous. Do you have any tips to share for overcoming nervousness?
AleXa: To say I'm a little nervous would be correct. However, if you're also someone who faces nervousness when you're called to action, the only advice I can offer you is this: know your material and do your job with confidence~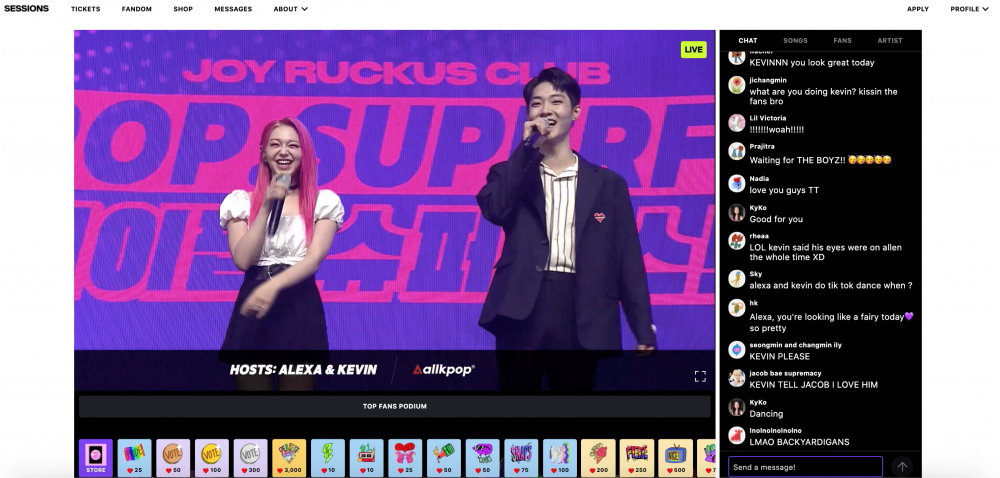 allkpop: Please recap your experience being part of this event.
AleXa: It was an absolute honor to participate in this festival!! MC'ing was so much fun, and I'm so happy to have shared the stage with so many of my respected seniors. Jessi, especially~ A huge thank you to Joy Ruckus Club for hosting the event of the century~

allkpop: What's one song on your playlist that you want to share with fans?

AleXa: Currently, a song I have on repeat is "Chun-Li" by Nicki Minaj~

allkpop: What's your favorite way to wind down after a long day?
AleXa: After a long day, I like to watch ASMR videos to help me get ready for bed…sometimes falling asleep is hard, but ASMR helps me relax.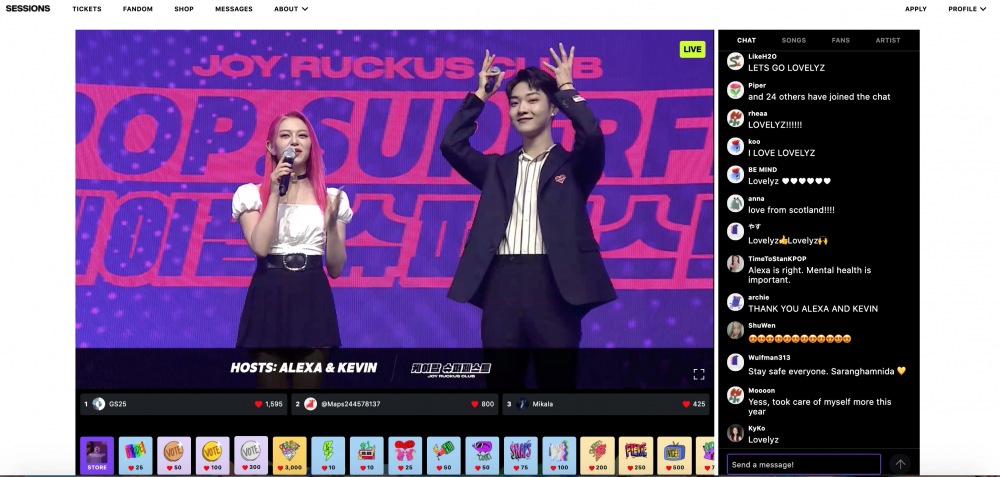 allkpop: If there's one thing you want to be remembered for, say in 30 years or so, what would it be?
AleXa: Hopefully, looking back on my career in 30 years, I can say that I was a game-changer who had a positive impact on those around me.
allkpop: Lastly, can you leave a special message for allkpop readers?
AleXa: Thank y'all for the constant love and support that you always so generously show. I hope you are all safe, healthy, and happy. In times like these, kindness is key~ I'll be seeing y'all very soon~.