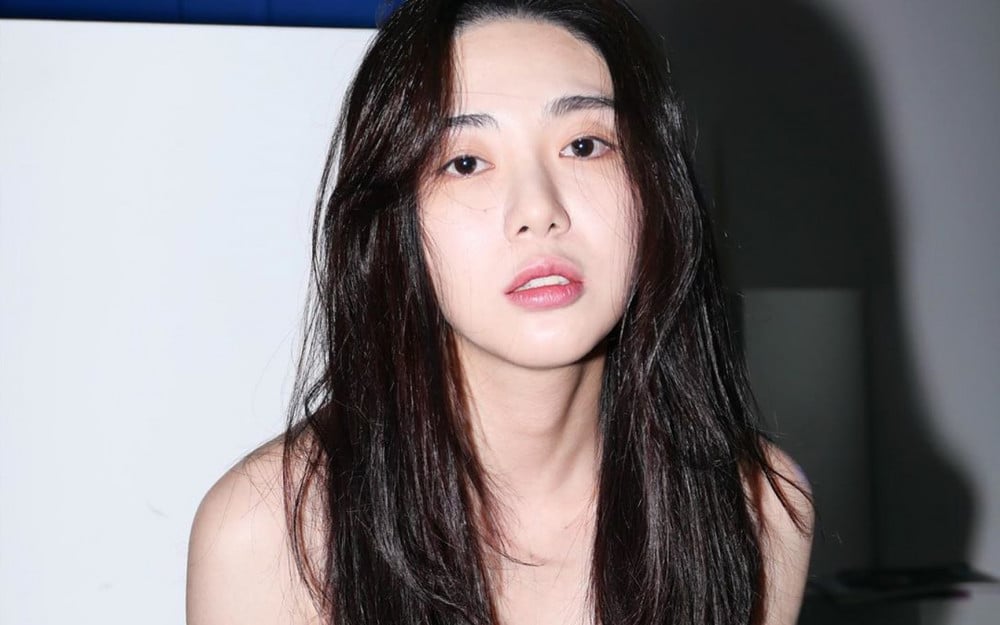 It has been almost one year since the controversy over the AOA bullying surfaced.
Former AOA member Mina shocked Korean netizens as she posted photos of self-harm, claiming that she had endured severe bullying from fellow AOA member Jimin. At the peak of the controversy, Jimin decided to retire from the entertainment industry and hid from the public eye after stating she had apologized to Mina.
Nevertheless, Mina continued to keep her fans and netizens updated with various social media posts giving the details of the incidents from her perspective. Mina had cause much concern as she shared information on her suicide attempts and medical condition.
Recently, she surprised many people once again by leaving a lengthy post on her Instagram explaining she had gotten much better after performing shamanistic rituals.
She wrote:
"This might be a random thing I'm saying, but there are so many people who still worry about me so I want to share the story of what I experienced so I can alleviate their worry even a little bit. It might be too long to share every detail from the beginning to the end so I'll just make it concise! Not too long ago, I did something called 'Kut,' a Korean shamanistic ritual. I've been hearing that I should do Kut since about four years ago but I didn't believe in it completely and also the cost of doing one was overwhelming too so I let it pass. I'm agnostic and I believe in everything. I believe in spirits, the spirits of the dead, ghosts, God, Jesus, Buddha, the afterworld and etc...Earlier in May, I tried to commit suicide. Then I was brought to the Busan National University hospital and got general anesthesia, wrote a blood transfusion agreement, and got surgery to get my wrist sutured. But my ligaments, veins, and nerves were cut so I was in severe pain but had no sensation on my fingers nor could I move them. I don't remember the five days after I got home but then when I looked at my stomach, I also had left a scar on my belly with a knife...I got worse but I didn't feel any emotion when I saw myself become like that. Then I went to Cheongju to go to an art museum but the reservations were full. So I went to a shaman's house to see my fortune for fun. There, I heard so many things such as my maternal grandmother and my dad lead me here and the shaman told me that I should think that Kut is my last hope. She said that there are demons, spirits of the dead, acquaintances in heaven, etc were all inside of me and that I was living with them in me. That is why I would harm myself and try to kill myself. The shaman said that my maternal grandmother and my father were the ones who saved me...whether I believe or not, I did the Kut and exorcism to send off everyone and to peacefully send off my ancestors. After that, I didn't harm myself or scar my body. I decreased the meds and took meds well. I am sleeping much better than before! My left hand isn't completely healed yet but I can move it! Also, I started to feel motivated. I want to work and want to meet people. Everyone who met me has told me that my face is brighter...but of course, if I say that the depression, anxiety, and insomnia that I suffered for a long time had been completely cured, then I would be lying. Still, I'm at ease. I even wonder 'Why did I do that? Was some other entity really inside my body to commit all those things?' Either way, I feel like I am returning to my old bright and cheerful self just as my ancestors told me to, so it's fascinating. And I'm thankful and relieved...I still don't think that everything gets cured just because of a Kut and I definitely am not writing this to recommend it. I just want to share that there has been a big change in me! Now, I am spending each and every day at ease so really don't worry. Actually, my grandmother's mother, my grandmother, and my mother had a bit of shamanistic power - like we were destined to be shamans? but we didn't receive the powers so all of them once almost died or were really sick at least once in their life. So the shaman said that energy was passed to me so ghosts and spirits of the dead enter my body easily. haha. To be honest, I don't know how much I can believe it, so I will just believe in myself and be a person who loves myself. So please do not worry. 💙 P.S. You might think I'm crazy because I'm talking about shamanism, ghosts, and spirits of the dead but I'm really not...I just want everyone to watch over me. Oh, also, I used to faint every day without reason but that symptom went away too;; It's really ironic and I'm dumbfounded;; Either way, everyone, good night! thank you for reading this long writing. haha."