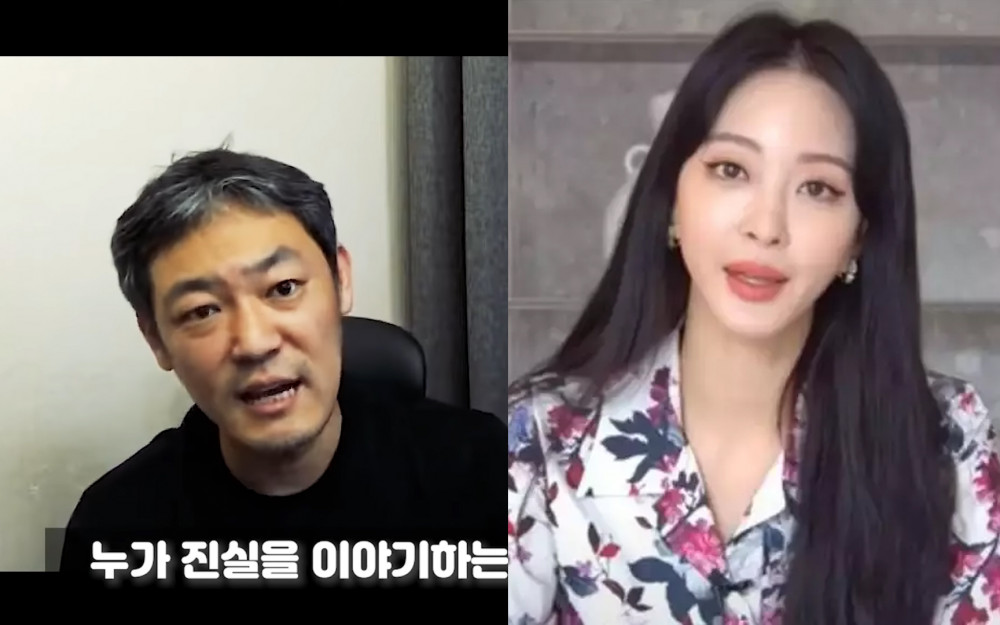 YouTuber Kim Yong Ho, a former entertainment reporter, stated he will be releasing additional detailed evidence against Han Ye Seul. On June 17, she filed a legal complaint against the reporter.
On June 18, Kim Yong Ho created a post on his YouTube channel community saying, "Han Ye Seul must have decided to take legal action due to the media's encouragement and public opinion."
He continued to write, "You don't need to worry. Please look forward to this Sunday's live broadcast. If the police do not launch an investigation after the broadcast, I will once again have to speculate that there is a connection between the Gangnam Police Station in Seoul and the Burning Sun/ Mu In club."

The reporter elaborated, "I am hoping that Han Ye Seul's legal complaint will serve as an opportunity to solve the Burning Sun drug problem. So I covered this story more fiercely. Thank you to everyone who sent in their reports. Please send more reports about Han Ye Seul to my email. I will make sure that there is no harm given to the informants so you don't need to worry about that aspect."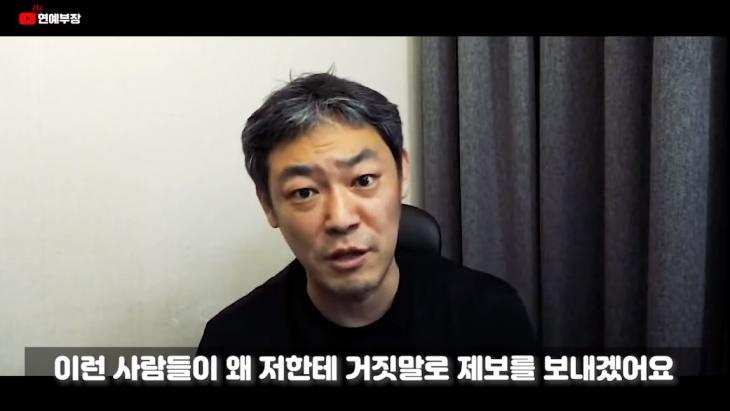 According to reports by SpoTV News earlier this day, Han Ye Seul has launched full-fledged legal action against Kim Yong Ho. Han Ye Seul appointed lawyers to fight against the reporter who indiscriminately disclosed information related to her private life. She is reported to have begun legal action against the individuals who spread false information and rumors about her.

Meanwhile, Han Ye Seul became the center of attention as she revealed her boyfriend to the public. However, soon there were claims that he had worked at a host bar and used to be a male escort to which Han Ye Seul denied the claims. She wrote in a lengthy Instagram post that he had once worked at a Karaoke bar but was not an escort.

At that time, Han Ye Seul explained that she feels "there are no high or low when it comes to occupation," and wanted to remain true to her feelings. Therefore, she followed her feelings rather than looking at her boyfriend's background. Nevertheless, the Garo Sero Institute reporter raised suspicions on Han Ye Seul's involvement in the Burning Sun incident and brought up various speculations about her private life.

Since then, Han Ye Seul posted a YouTube video of her own personally speaking about the various rumors. However, on June 16, Kim Yong Ho posted a video refuting all of Han Ye Seul's claims and denials, saying, "She shouldn't have lied at least in her explanation video. She lied from the beginning. She's at the point where she can't redeem herself. I will prove to you each one of her lies."