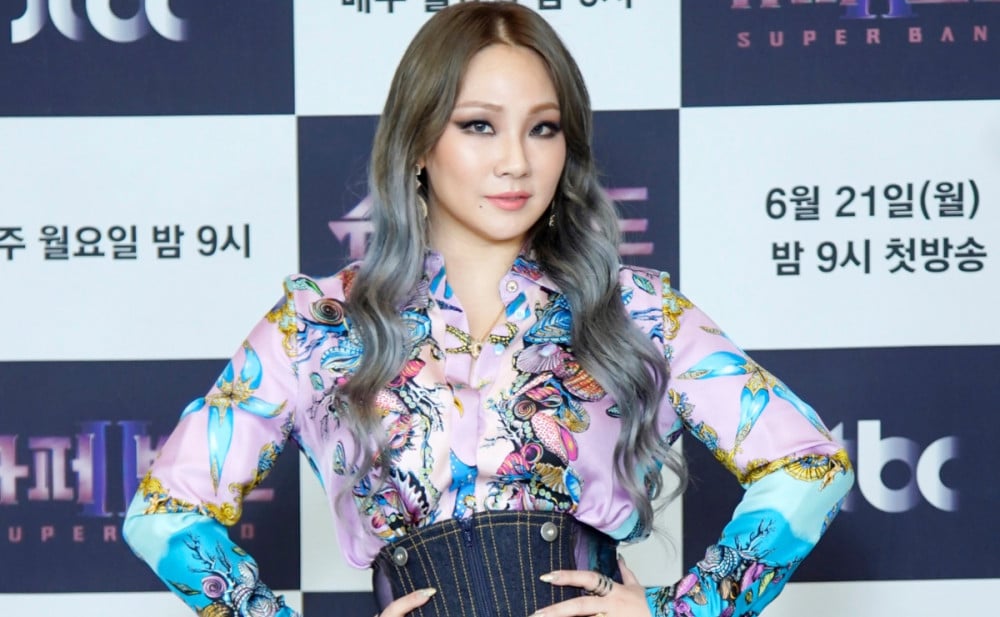 CL is gearing up for her latest television appearance!
On June 21 KST, the rapper attended the online press conference for JTBC's upcoming 'Super Band 2,' the second season of the hit competition program that takes indie musicians and sorts them into competing 'superbands.'
CL, who will be appearing as one of the program's judges (called "producers" on the show), was also joined by chief producer Kim Hyung Joong, production director Kim Seon Hyung, and fellow judges Yoon Jong Shin, Yoon Sang, Yoo Hee Yeol, and Lee Sang Soon.

CL wore her hair in an ash blonde to blue-grey ombre, also rocking high-waisted denim with a silk butterfly blouse for the event.


"In my daily life, I really like band music. I'm appearing on this program as a fan. I also came to participate as a judge out of the want for bands to be given more opportunities," she expressed during the press conference when discussing her motivation to appear on the program. "Out of the producers on the program, I'm the one who most recently worked with a band. Also, this time around, there are female contestants, and I want to cheer them on as the one female judge."

Meanwhile, 'Super Band 2' will begin airing today (June 21) at 9 PM KST.
Check out photos from the event below!