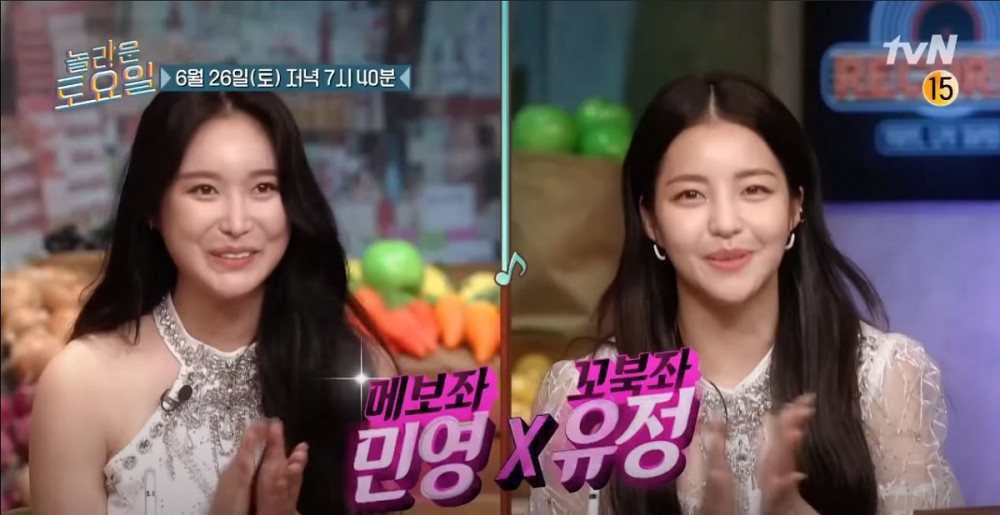 On June 26, tvN variety program 'Amazing Saturday- Doremi Market' will air the episode that features Brave Girls' Minyoung and Yujeong as guests.

During the filming, Minyoung revealed that there was a 'Doremi Market' member who has been consistently supporting them, even before their recent rise in popularity. She stated, "Since our debut in 2016, Taeyeon sent us a lot of encouragement, and we gained a lot of strength." Upon hearing this, Taeyeon said, "I was reminded of my early debut days with Girls' Generation. You guys working hard looked really cool. I am happier than anyone else, at your rise in popularity."

On this day, rapper Hanhae, who is a regular member on the show, also revealed that he is 'best friends' with Yujeong. Mentioning Hanhae's previous claims that he is best friends with Oh My Girl's Hyojung and Sunmi, all the show's members hilariously expressed their distaste at his groundless claims.
Minyoung and Yujeong also brought in summer party vibes on set, with their performance of their new track "Chi Mat Ba Ram".