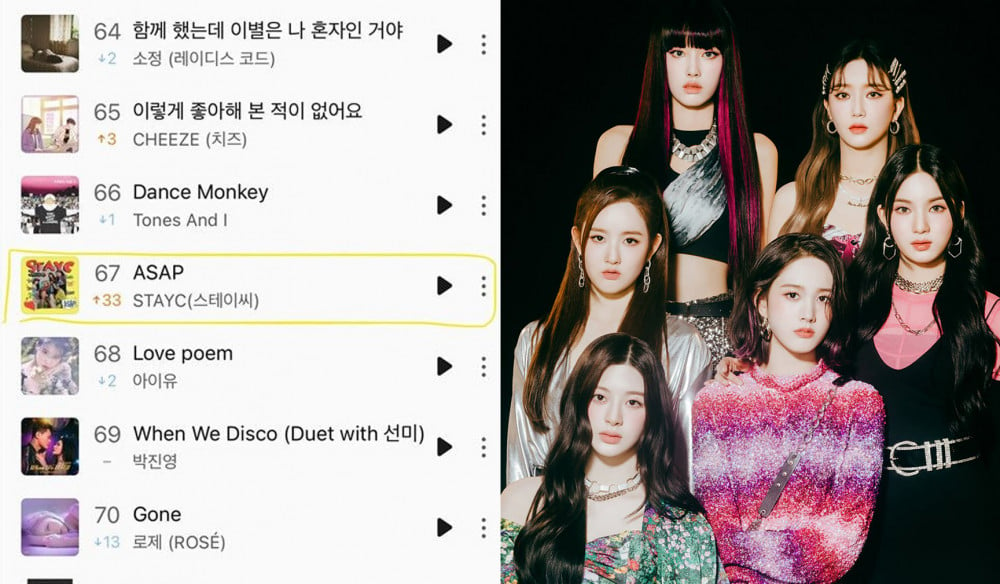 Rookie girl group STAYC made a comeback last month on April 8. The girl group has been one of the most anticipated girl groups as all the members boast impeccable visuals.
However, despite the much expectation, STAYC's title track "ASAP" from their 2nd single album 'STAYDOM' did not bring in many good results as it failed to rank high on the charts when it was released. Nevertheless, the girls continued with their diligent promotions as the girl group even met up with ITZY to exchange challenges with each other.
Maybe it was due to the girl group's constant efforts, but "ASAP" has been steadily climbing the charts. One netizen shared in an online community the results of the girl group's music chart rankings which showed that the song has risen 33 places on Melon. Last week, the song was 100th place, while this week, it ended up in 67th place.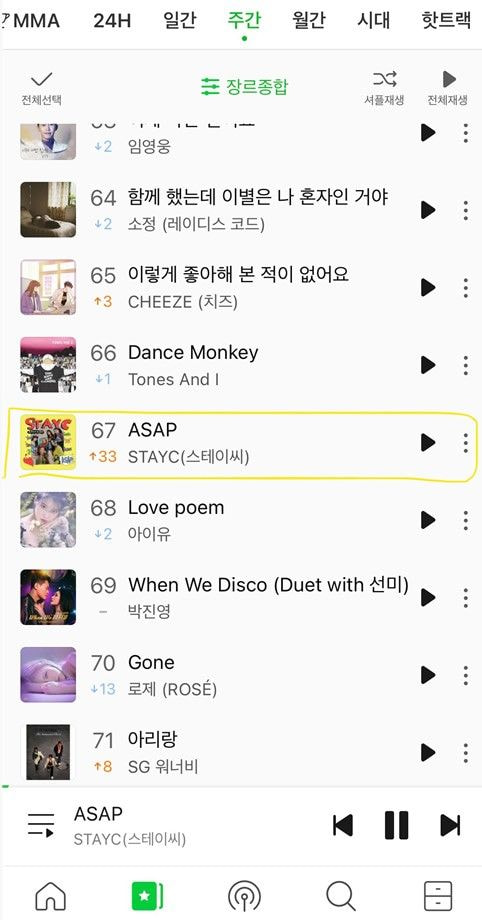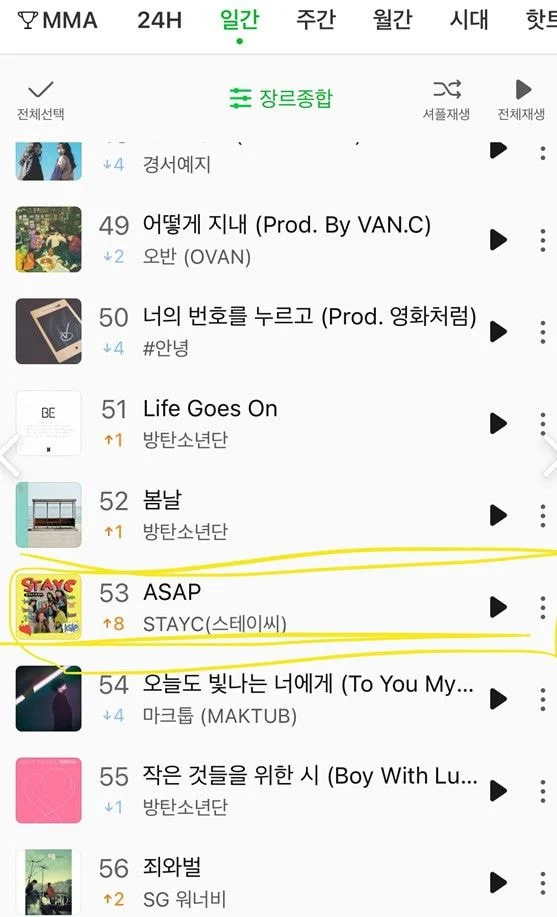 The song also rose 8 places on Melon's daily chart. According to the netizen who created the post, it seems that Korean netizens have been getting hooked on the song as they listen to the music more and more.
Netizens commented, "when I first listened to the song, it was okay but I started to watch their performance and I got hooked," "I listen to this song almost every day now," "This song is seeing the light a bit later," "I think this song is super good," "I think this song takes a while to get hooked in people's ears," "I didn't like the song at first but kept ringing in my ears, lol," and " I was sad that this song wasn't getting recognized but I'm happy that it's rising in the ranking."