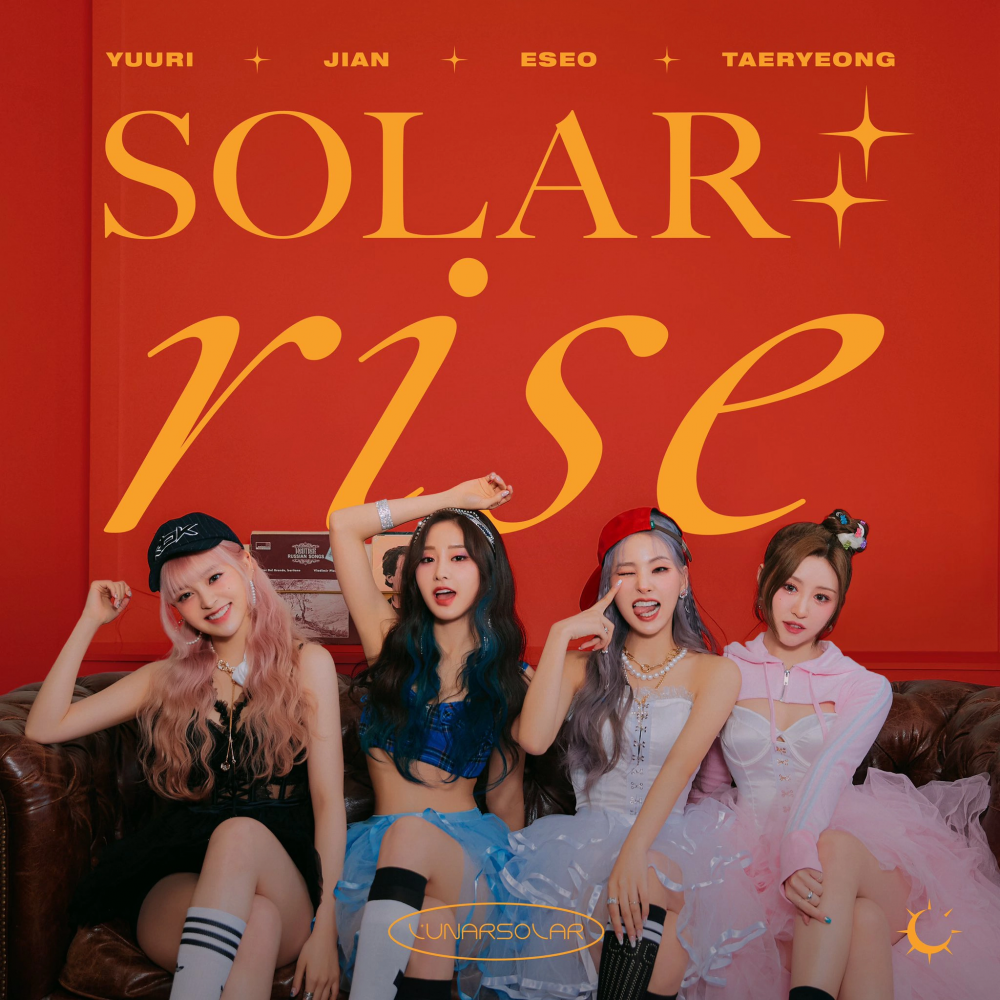 [This review reflects the opinions of the author and not necessarily those of allkpop.]
Track List:
1. DADADA
2. BOM BI DI BOM
3. Lonely
4. DADADA - Instrumental
5. BOM BI DI BOM - Instrumental
6. Lonely - Instrumental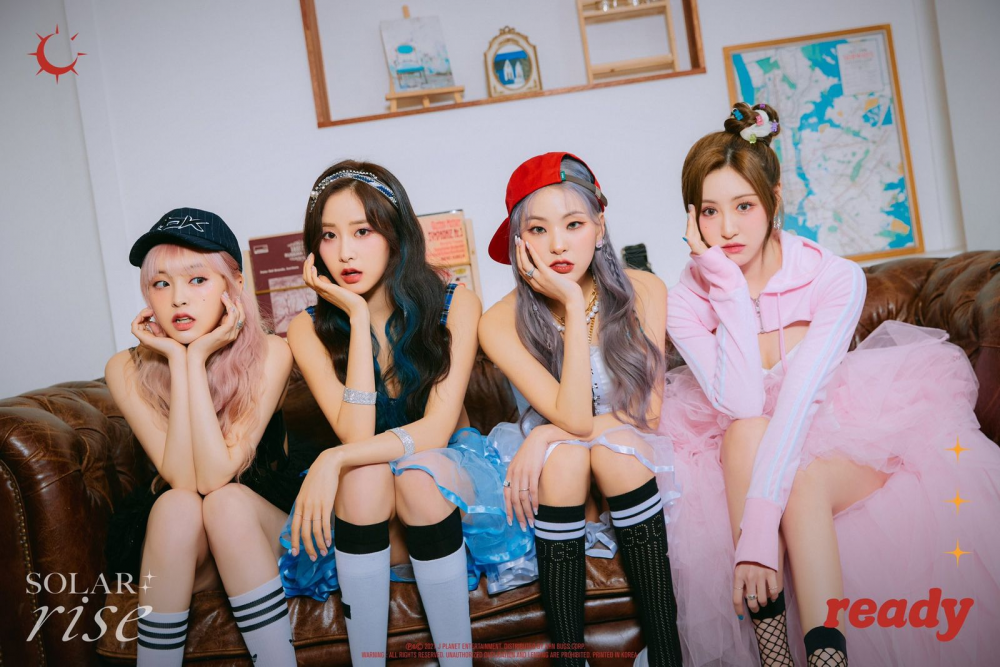 Rookie group, LUNARSOLAR, has released their second single album, SOLAR : rise. With "DADADA" as its leading title track, the group has opted for an in-your-face bass-boosted single. "DADADA" features a powerful introduction that captures your attention within seconds, and for rookies- this song really is quite good. Though the single is not particularly out-of-this-world, the girls executed, and that's what matters.

"BOM BI DI BOM" is a fusion of tropical house and trap to create a multi-faceted song with many unique twists and turns. The chorus is unexpected, but not in a bad way at all. This song boasts a hypnotizing progression, unlike anything I've heard from this year's releases. "BOM BI DI BOM" was a calculated risk that paid off well.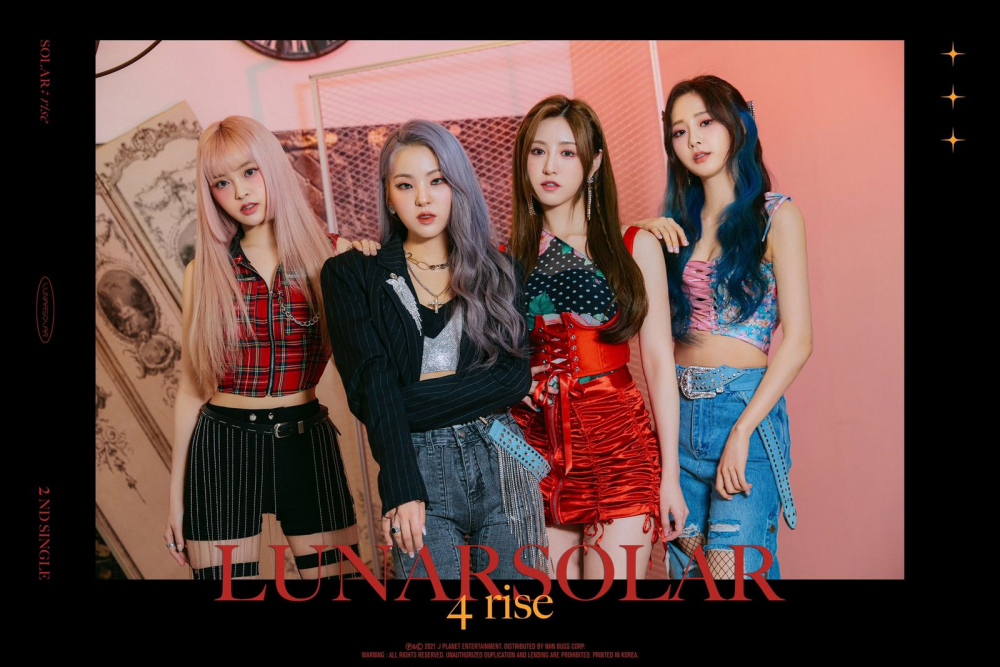 While the remaining songs on this release are primarily instrumentals, we can't ignore tropical house release, "Lonely." Out of the three tracks, this was the song I had the least attachment to, but I do see the appeal. There's a feeling of nostalgia in this song's pre-chorus and chorus that gives it a vintage K-Pop feel that's feel-good. Though this release is only three songs long, it feels like LUNARSOLAR put a lot of themselves into each song.
MV REVIEW
LUNARSOLAR gives us a fun and youthful energy with their MV for "DADADA." The girls offer us hip style, colorful scenery, and ultra-appealing dance choreography. The group should opt to start a TikTok challenge if they haven't already because I can see their choreography going as viral as the ITZY shoulder dance. "DADADA" is upbeat, cheerful, and super refreshing, like a splash of water to the face.
MV SCORE:
MV Relevance…..7
MV Production…..7
MV Concept……..8
MV Score: 7.33
ALBUM SCORE:
Album Production…...7
Album Concept……...7
Tracklisting…………...7
Album Score: 7.0
Overall: 7.17