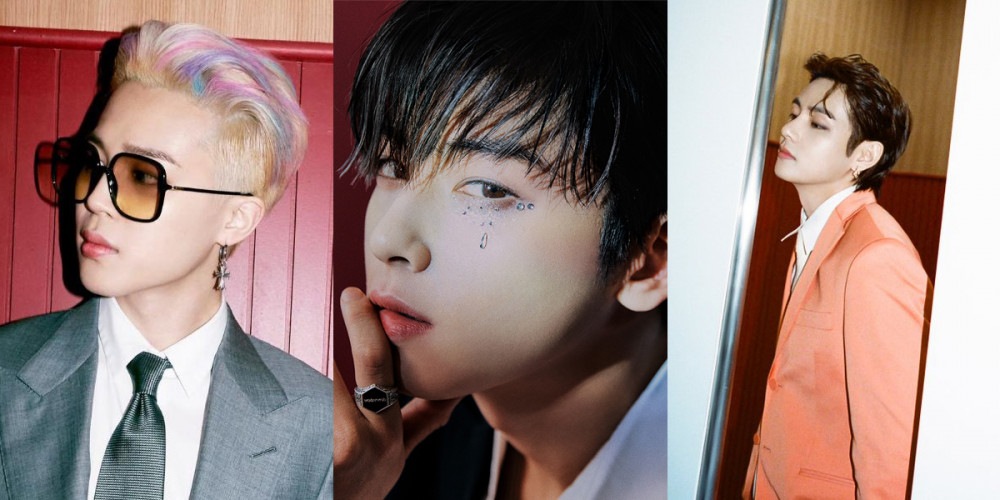 Here are the top male K-Pop idols in terms of brand value rankings for the month of May!
From April 15 through May 15, 2021, the Korea Institute of Corporate Reputation analyzed big data of over 600 currently active male K-Pop idols, in areas including consumer participation, media activity, communication, community activity, etc.
From 1st through 10th place are, in order: BTS's Jimin, ASTRO's Cha Eun Woo, BTS's V, BTS's Jungkook, BTS's Jin, Highlight's Doojoon, Highlight's Yoseob, BTS's SUGA, Highlight's Kikwang, and BTS's RM.
In 1st place, BTS member Jimin earned a total of 4,727,034 brand value points for this month, followed closely by 2nd place ASTRO's Cha Eun Woo with a total of 4,680,395 points. V took the 3rd place spot with a total of 4,630,934 points, followed by fellow BTS member Jungkook who earned
3,586,745 points this month.
Check out the full analysis results, below!