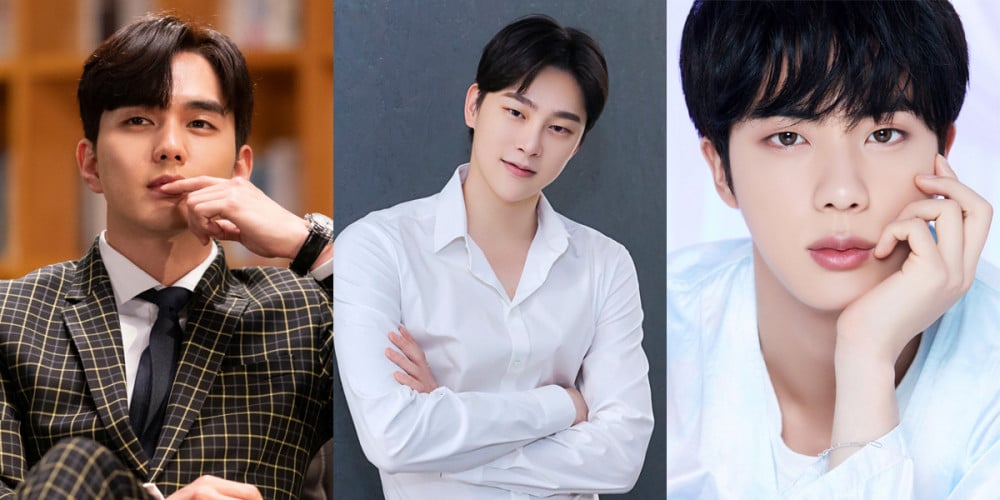 Singer/actor Kwon Hyun Bin, who most recently starred in the Seezn-original drama series 'Summer Guys', took part in a press interview to share some of the most memorable moments from the filming set, plus more!
In 'Summer Guys', Kwon Hyun Bin played the role of a bartender named Park Kwang Bok, a character with sweet, pure charms like a non-alcoholic cocktail. He said, "I feel that I was able to improve my acting through this project. I feel pride and satisfaction. I think I've become better at expressing the lines like they are my own words."

Kwon Hyun Bin also shared his thoughts on working with his co-star Mina."We met while filming a CF together, so we were pretty familiar. I think that was why I was so embarrassed when I had to confess [to Mina's character]. I'm still not really sure what it's like to have one-sided feelings, but I did my best. The real Kwon Hyun Bin is not popular with girls either."
In addition, Kwon Hyun Bin responded to questions about the encouragements he received from his close friends and acquaintances. "Yoo Seung Ho is my sunbaenim. He gives me a lot of advice, but he also just believes in me and supports me. I usually meet up and play games with BTS's Jin, but I haven't seen him in a while because of COVID19. We are still cheering each other on," Kwon Hyun Bin revealed.
Finally, the singer/actor showcased his passion for both of his careers. He said, "I sincerely love both music and acting. I am not just saying this for manner's sake. They both have their charms. My goal is to do my best and do a good job in both."