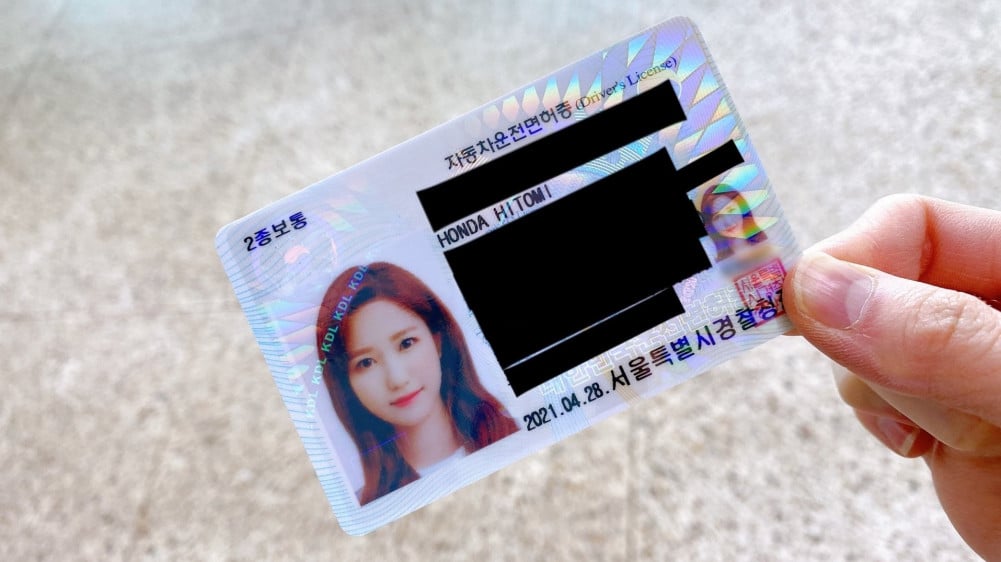 IZ*ONE's Hitomi surprised fans with her Korean driver's license.

On April 28th, the popular idol surprised her fans with a new Korean driver's license. Hitomi tweeted out "Ta-da~!!!!! I did well~😊😊 Look at this~😊", with a picture of her hand holding a Korean driver's license. Fans congratulated her and expressed their wishes hoping she stays in Korea longer.

Some of the comments are: "That's one of the best license pictures I've ever seen"
"I hope Hitomi stays in Korea"
"She is so diligent and good at Korean. She's pretty too"
"I love her so much. Good things will come her way since she's so hardworking"
"I can't say this is a sign because it's just cheaper to get one in Korea than in Japan"
"Omg so cute and adorable!"
"I thought you couldn't take the written test in Japanese?! She must be really good at Korean"
"Please remain in Korea"
"Will she drive Honda? lol"