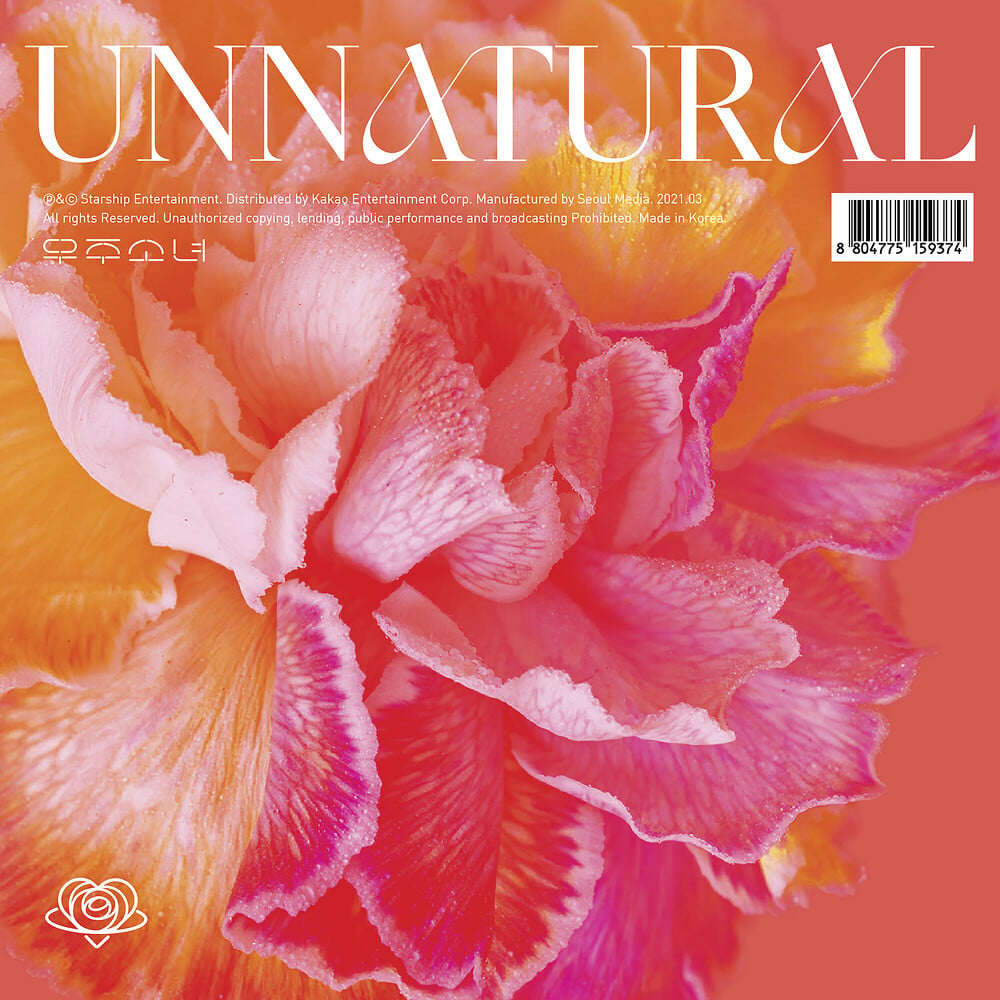 [This review reflects the opinions of the author and not necessarily those of allkpop.]
Track List:
1. UNNATURAL
2. Last Dance
3. SUPER MOON
4. New Me
5. YALLA
6. REWIND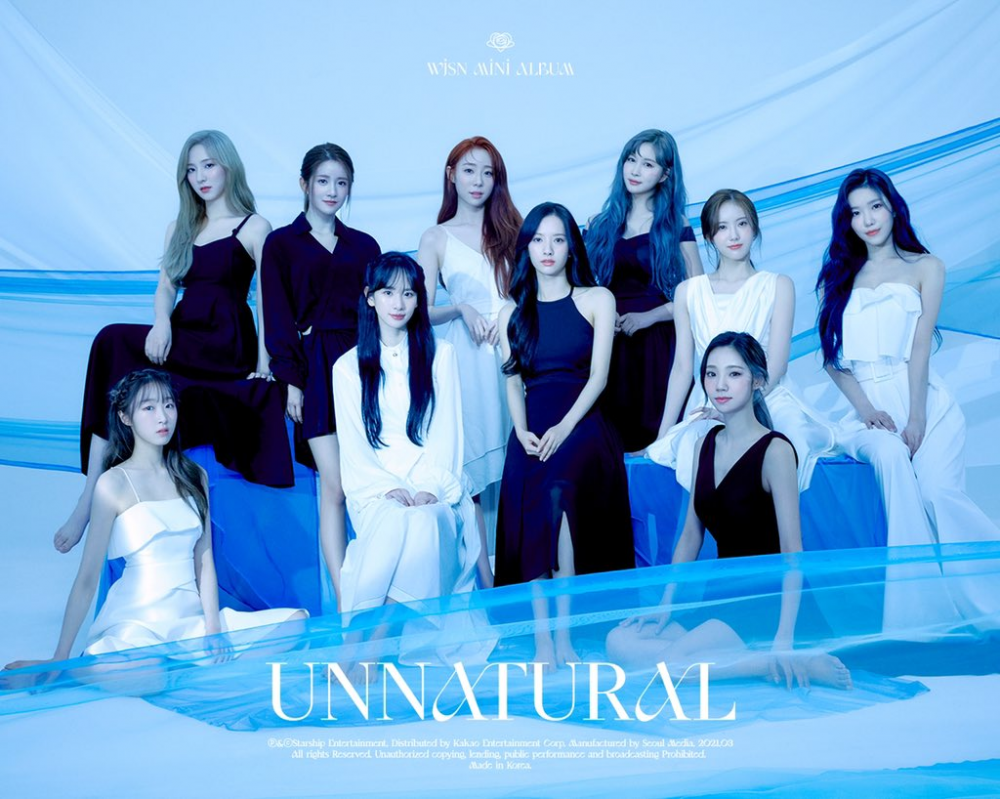 On March 31st, WJSN released their 9th mini-album, UNNATURAL. Leading with the title song, "UNNATURAL," WJSN showcases honest vocal delivery on a dynamic pop song.
"UNNATURAL" has a powerful introduction, but a bit of a strained chorus. However, the group's vocal performance gets stronger the further you go into the song, making the track palatable overall. "Last Dance," on the other hand, is a sort of ominously melodic sound that gives off a sultry vibe. Mature and hypnotizing, I prefer this song to the title. "Last Dance boasts a catchy chorus with a punctuate rap that's well-executed and slick.
Synth-laden "SUPER MOON" follows with a retro feel that doesn't over-capitalize on the 'retro' concept. However, the song is rather one-dimensional as it doesn't really have any factors that stick out starkly. The song's chorus is great, which seems to be a pattern for the group on this album, but the pre-chorus bridges are a little rough around the edges.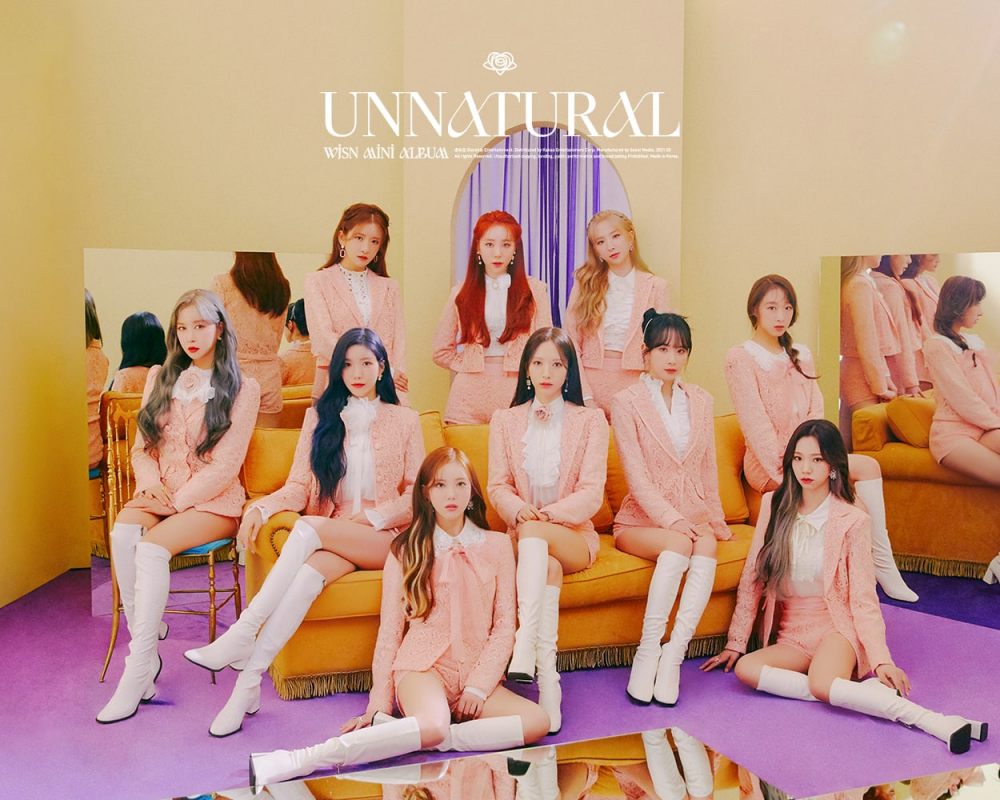 "New Me" is another midtempo retro track that combines funk and chillwave. Synth-heavy as well, this song boasts the best of the members without overextending them. While I felt the choruses of the other songs were better, I felt this song to be the opposite as it was enjoyable throughout.
A snappy introduction leads into a house beat on dance club pop song "YALLA." It's been so long since I've really seen an honest house song, but this is welcomed after the genre's brief hiatus in K-Pop.
The album concludes on "REWIND," its cardinal piano ballad. "REWIND" boasts the best vocals of the entire album as they don't sound quite as stained as the title. This ballad is right up the group's alley, and the range is perfect for each of the members. Again, the low-timbre rap punctuates the feminine singing and the vibrato excellent on the song's long notes.
MV REVIEW
WJSN proves that every member of the group can be the visual! The girls offer an absolutely stunning video with some of the best and most cohesive group stylings I've seen in this quarter of K-Pop thus far. "UNNATURAL" boasts aesthetically pleasing and colorful shots with gorgeous choreography interwoven. Though the MV lacks a plot, "UNNATURAL" shows that there doesn't always have to be a clear storyline to have an eye-catching MV.
MV SCORE:
MV Relevance…..8
MV Production…..9
MV Concept……..8
MV Score: 8.33
ALBUM SCORE:
Album Production…...8
Album Concept……...8
Tracklisting…………...8
Album Score: 8.0
Overall: 8.17